Simplified Ordering

We've made buying restroom fixtures and accessories easy. Shop online for over 5000 products including repair parts, replacement units, complete bathroom stalls, and more. Not sure what you need? Our experts are just a call away. We'll answer your questions and get the order processed immediately so you can get back to work faster.

Remodels, Refreshes, & Rollouts

Restroom projects of all types require a material-sourcing partner who can help close the job on-time and on-budget. Our experienced Project Managers understand the scope of your project isn't limited to the restroom, so we'll make it easy for you to get the specified products you need with consolidated deliveries shipped from our closest distribution centers.

Design & Spec Consultation

New construction and complete remodels provide an opportunity to evaluate whether your restrooms are operating efficiently and delivering the type of experience your customers expect. Total Restroom's consultation services provide you with expert insight regarding the layout of your restrooms, the types of products you choose, material types and finishes for a cohesive design, and how to maximize cleanliness throughout the space.

The Total Restroom Solution

Work with our experts to optimize your restroom project. Your dedicated Project Manager will assist you throughout every step of the process: restroom layout, fixture selection, material selection, mounting options, and coordinating the delivery of your restroom materials in one easy shipment. The personalized approach of your Project Manager helps ensure project success every time!
Top Selling Products

for

Rec & Fitness Centers
Choose from a variety of hand-selected products that are popular with Rec & Fitness Centers.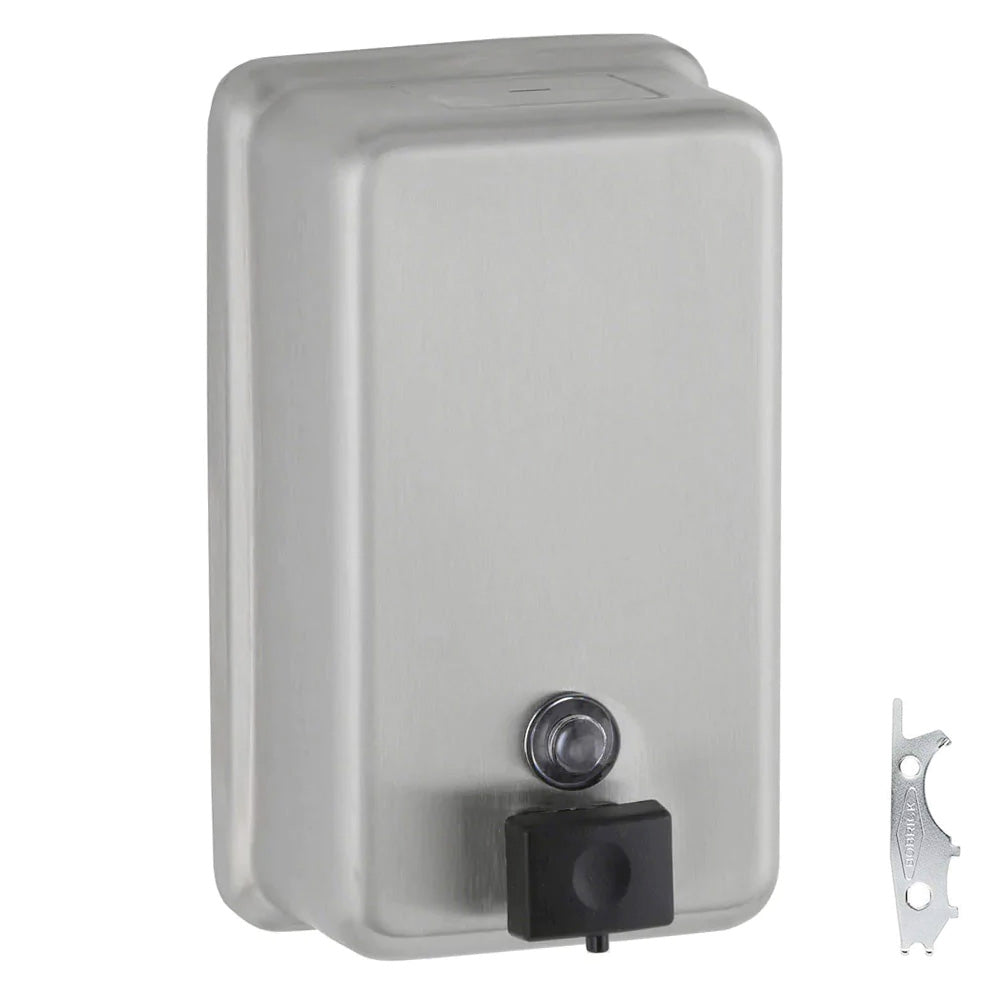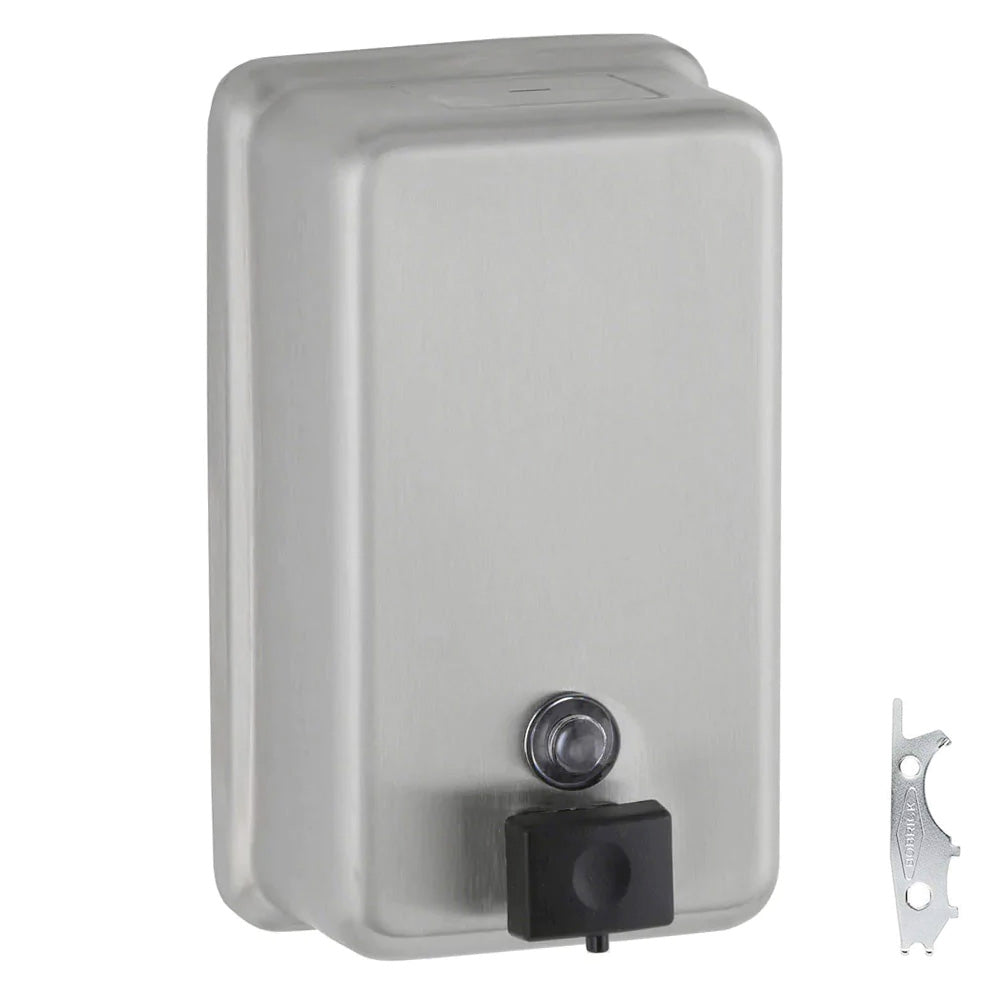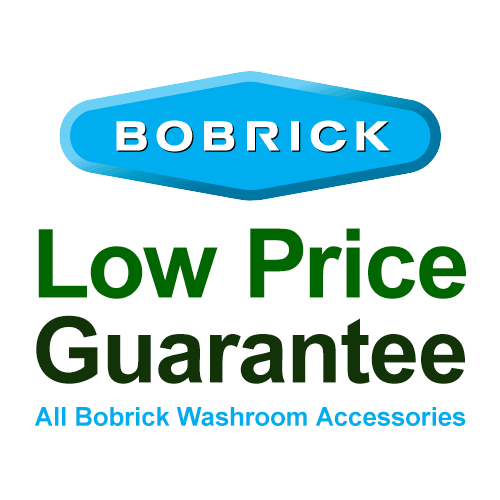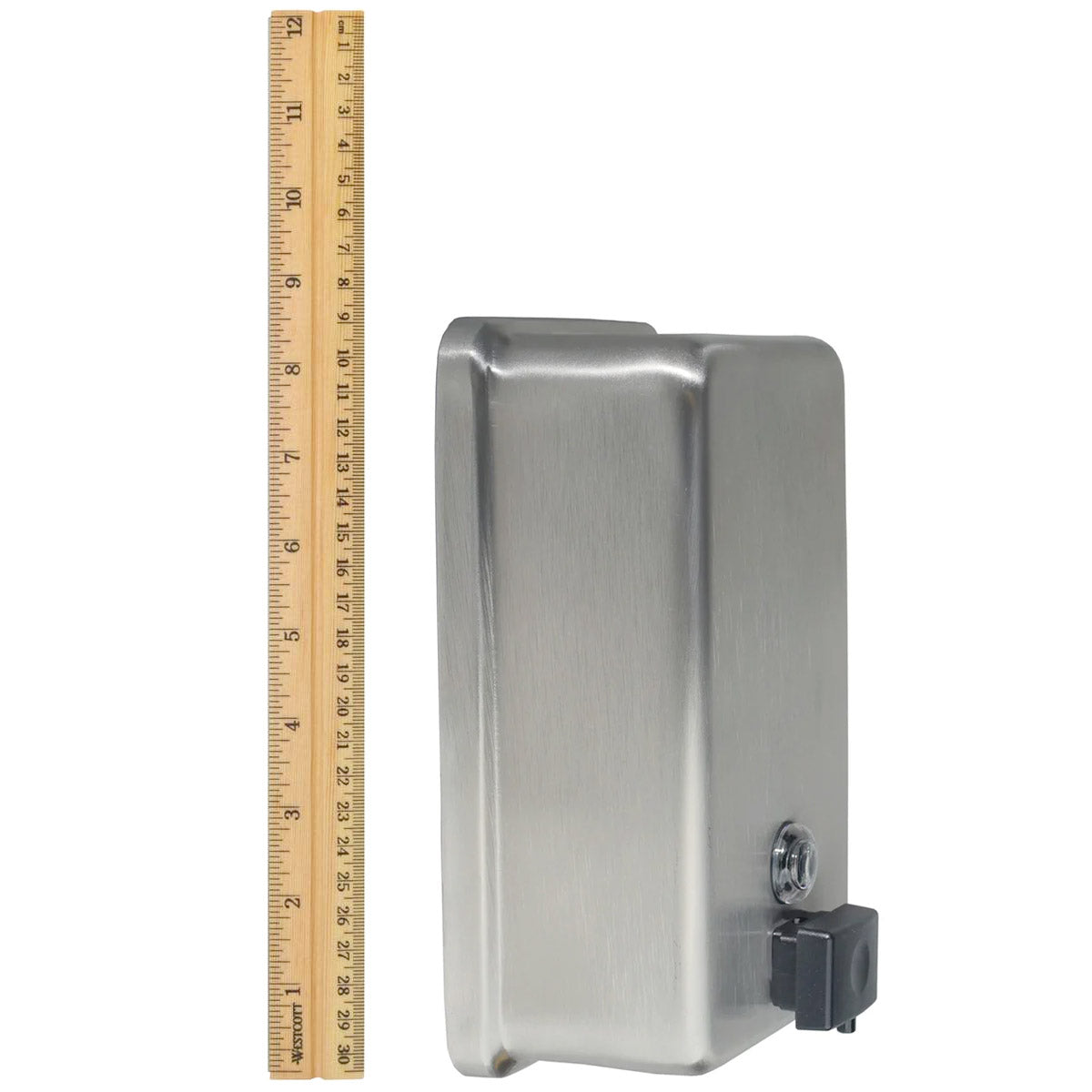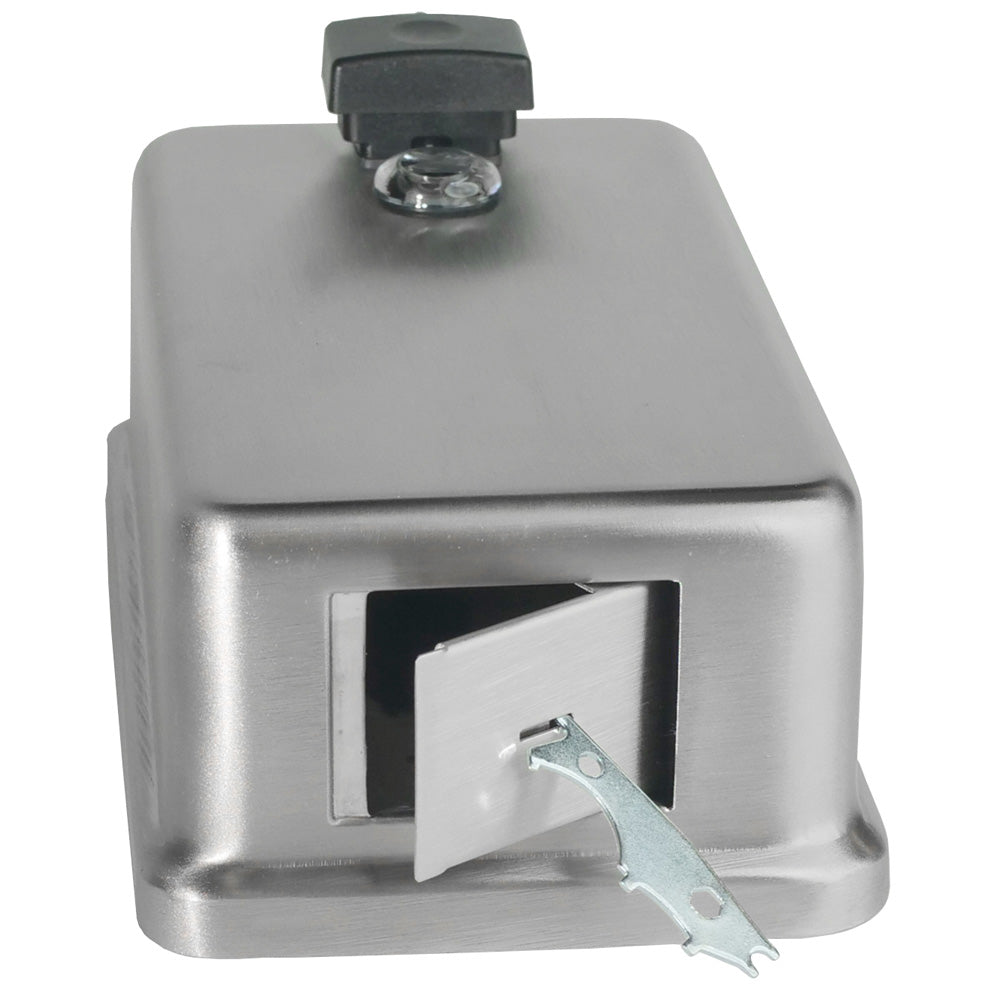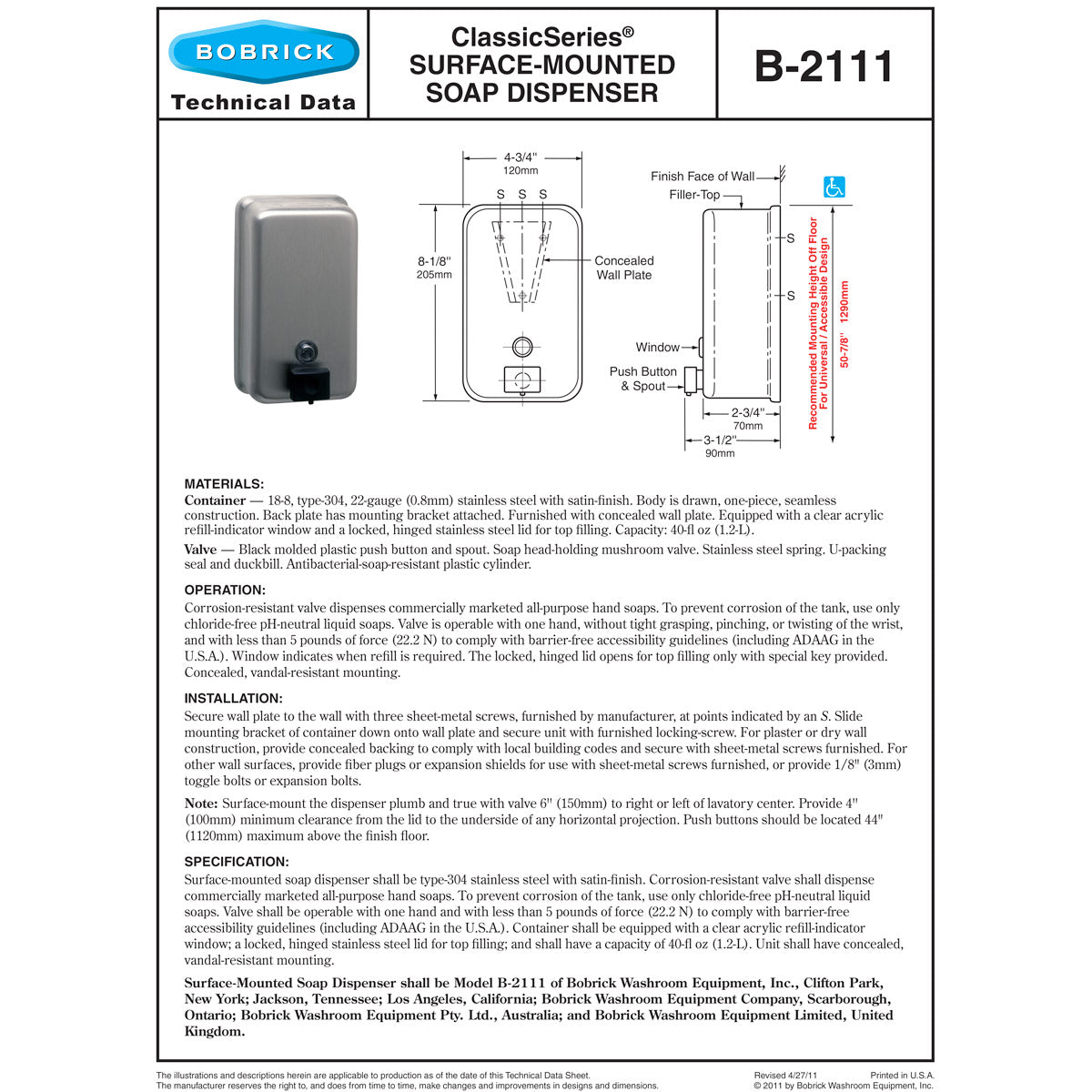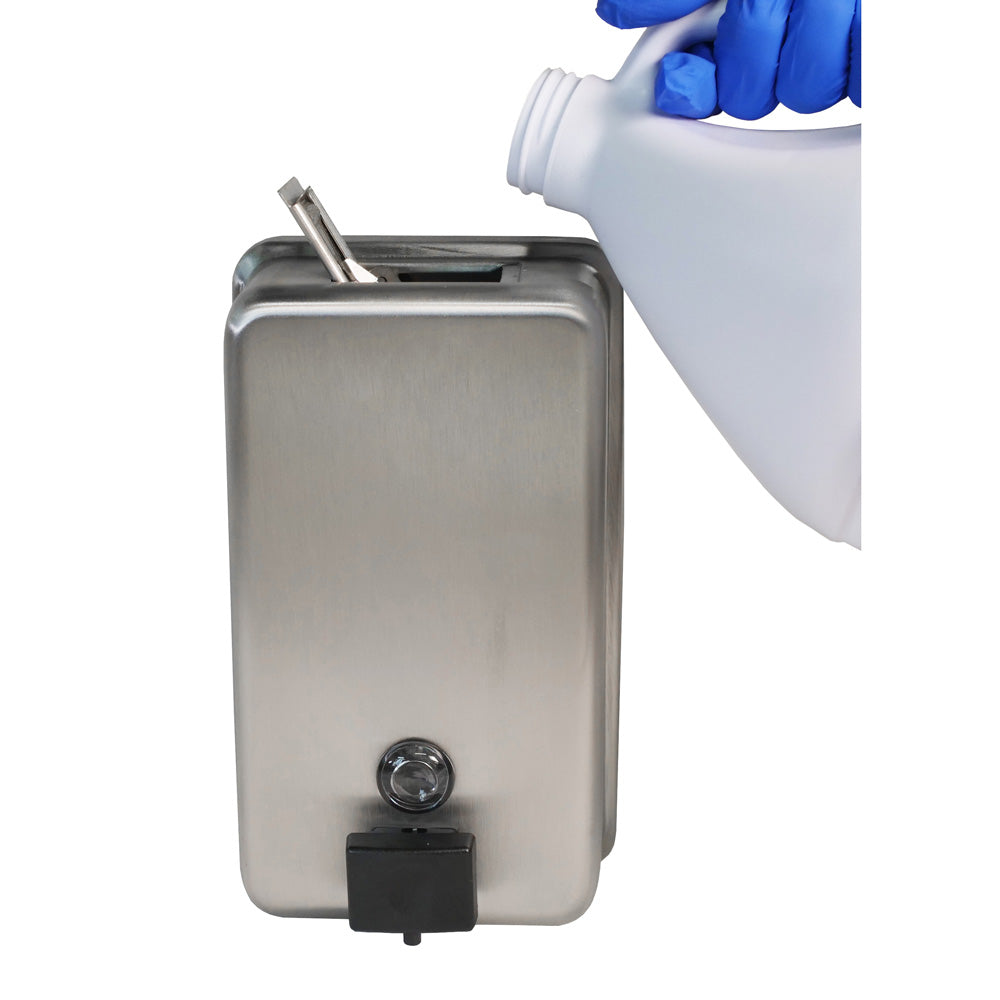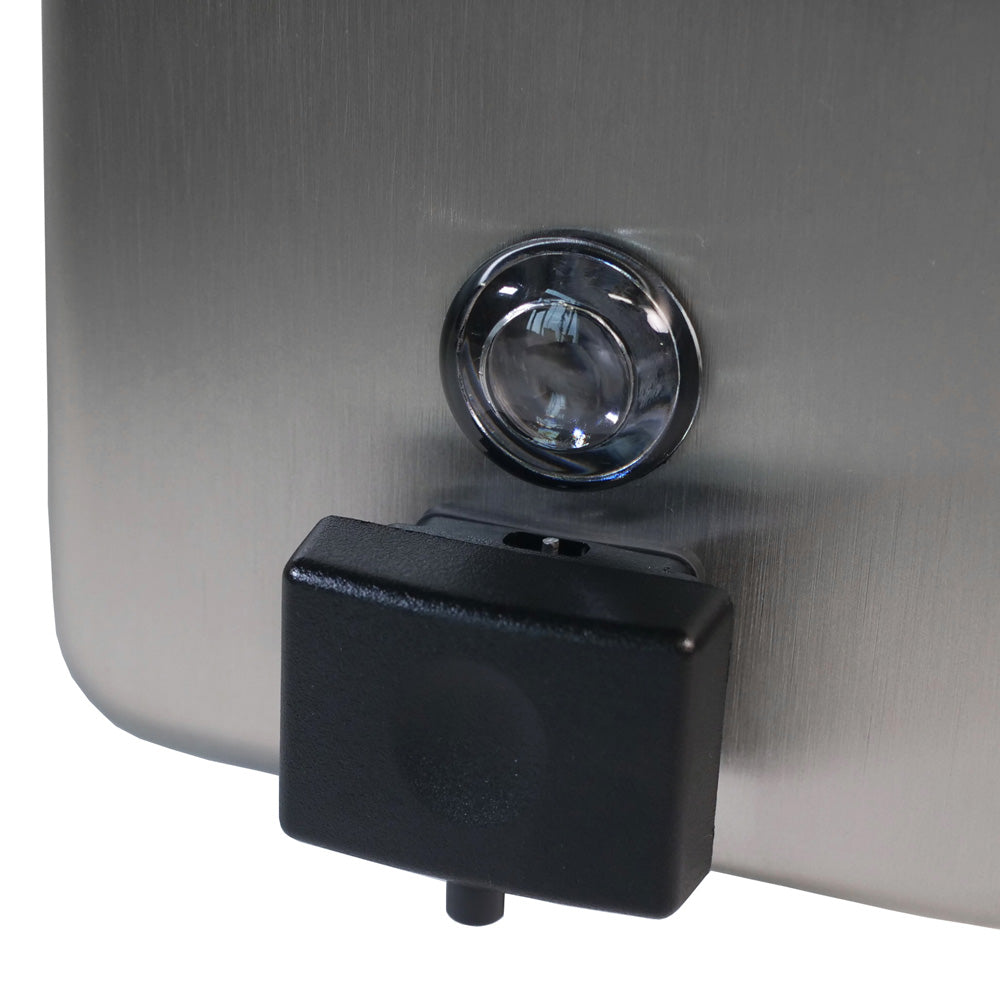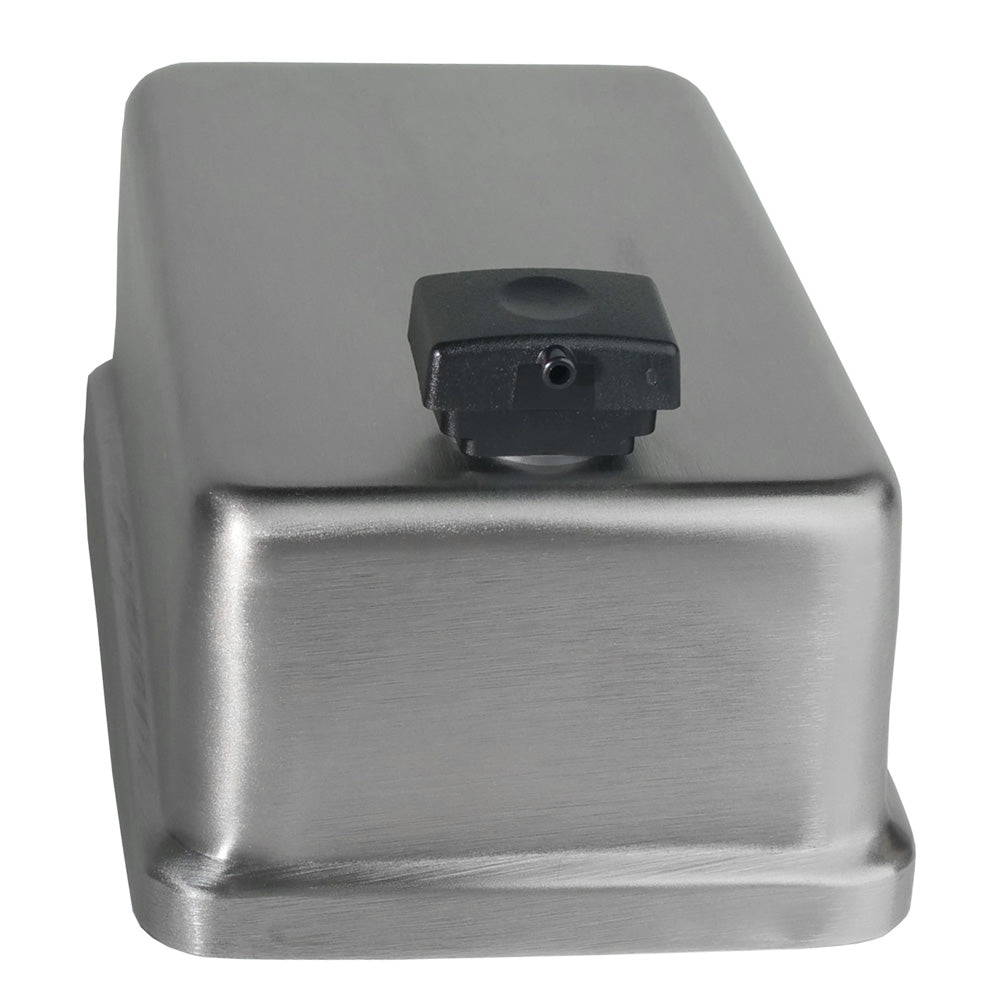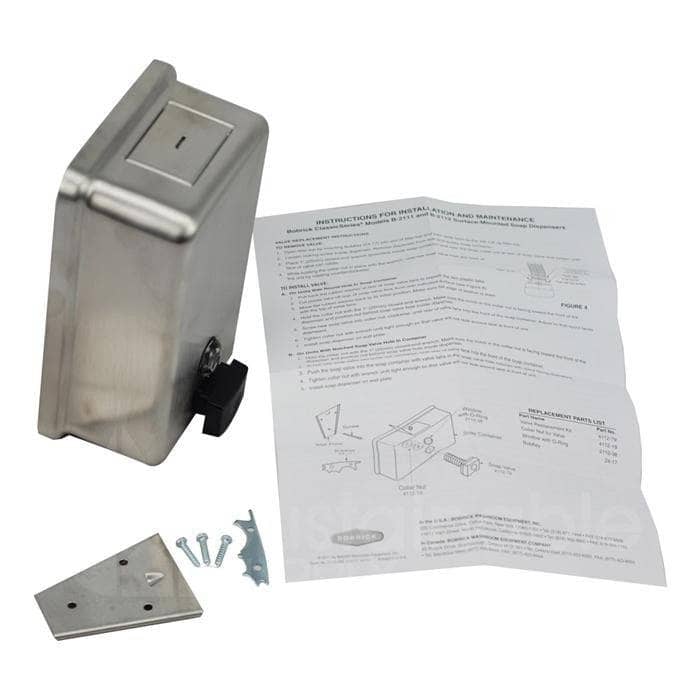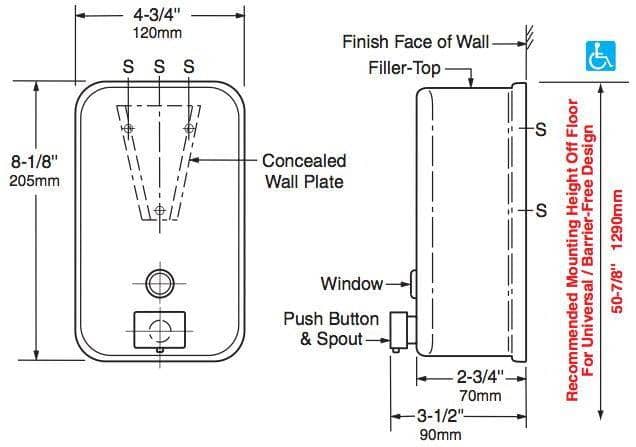 Bobrick B-2111 Commercial Liquid Soap Dispenser, Surface-Mounted, Manual-Push, Stainless Steel - 40 Oz
$41.23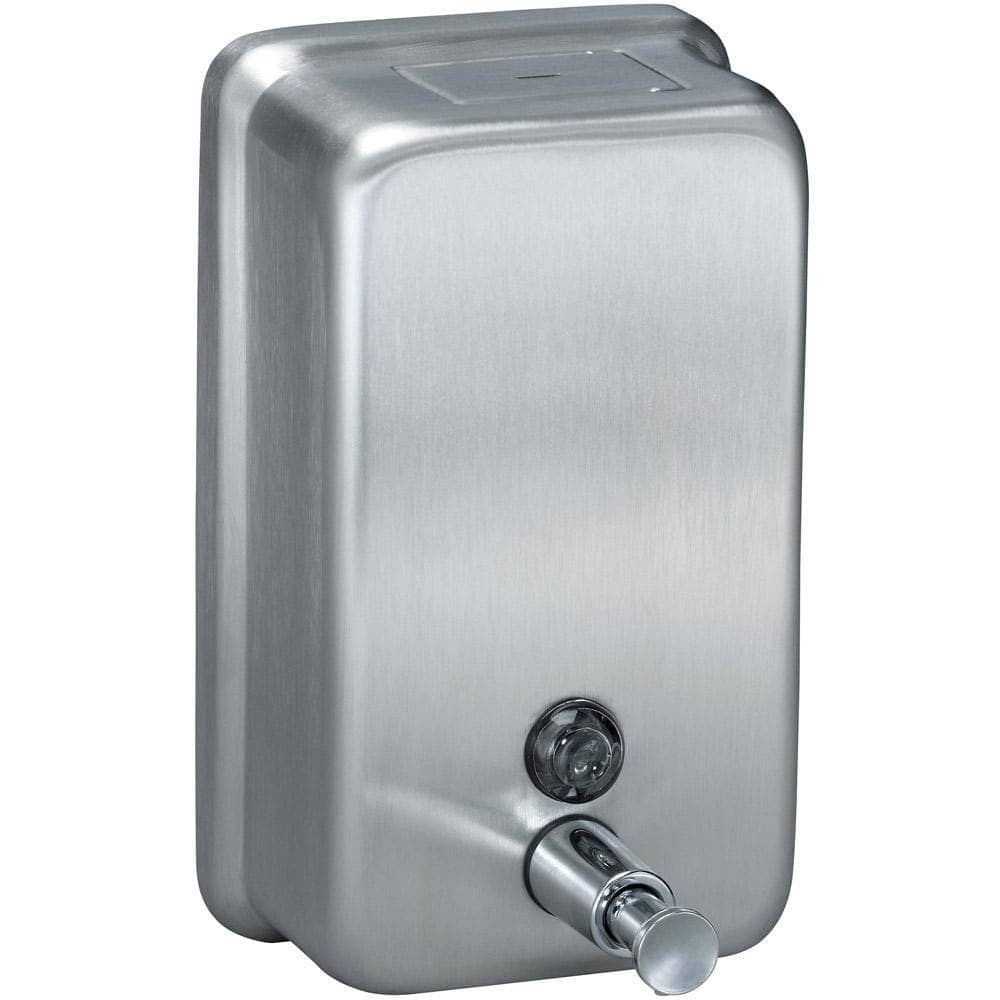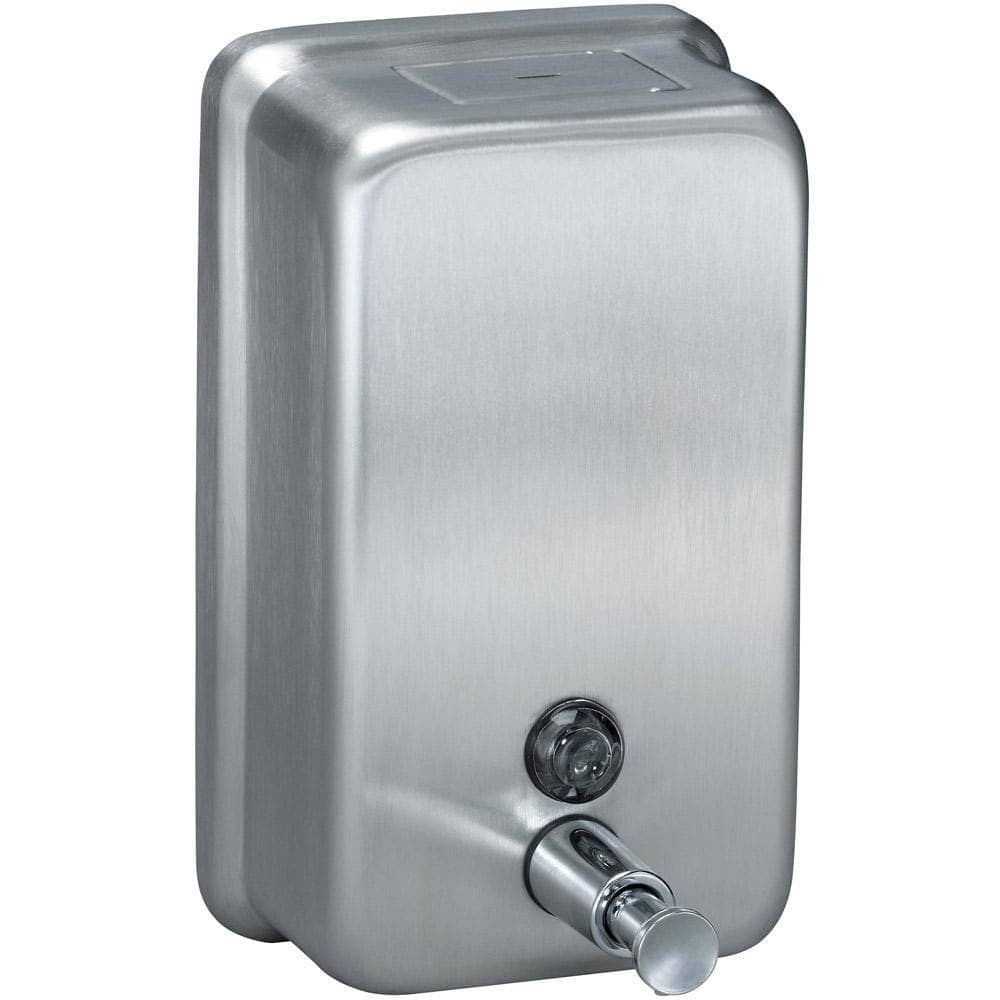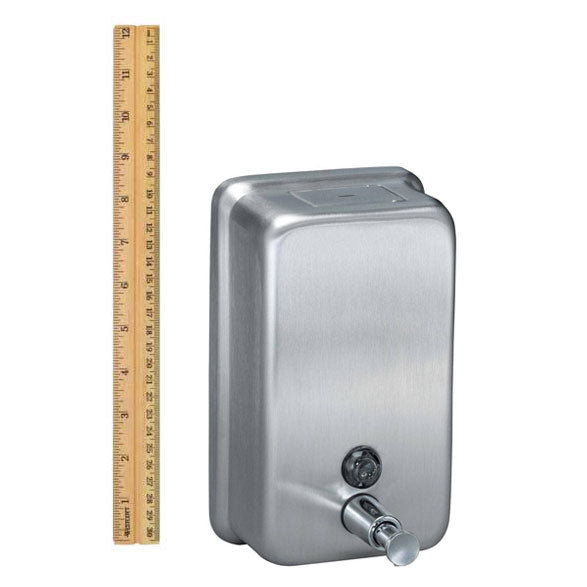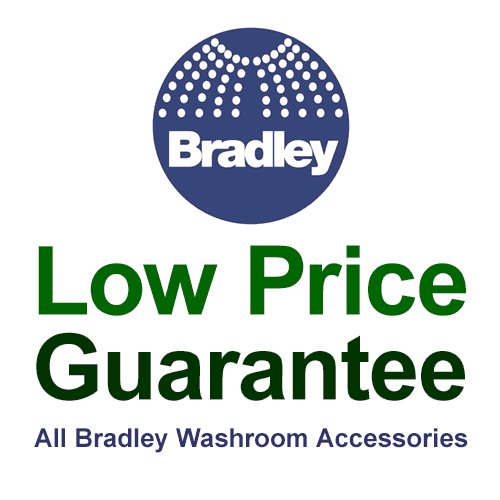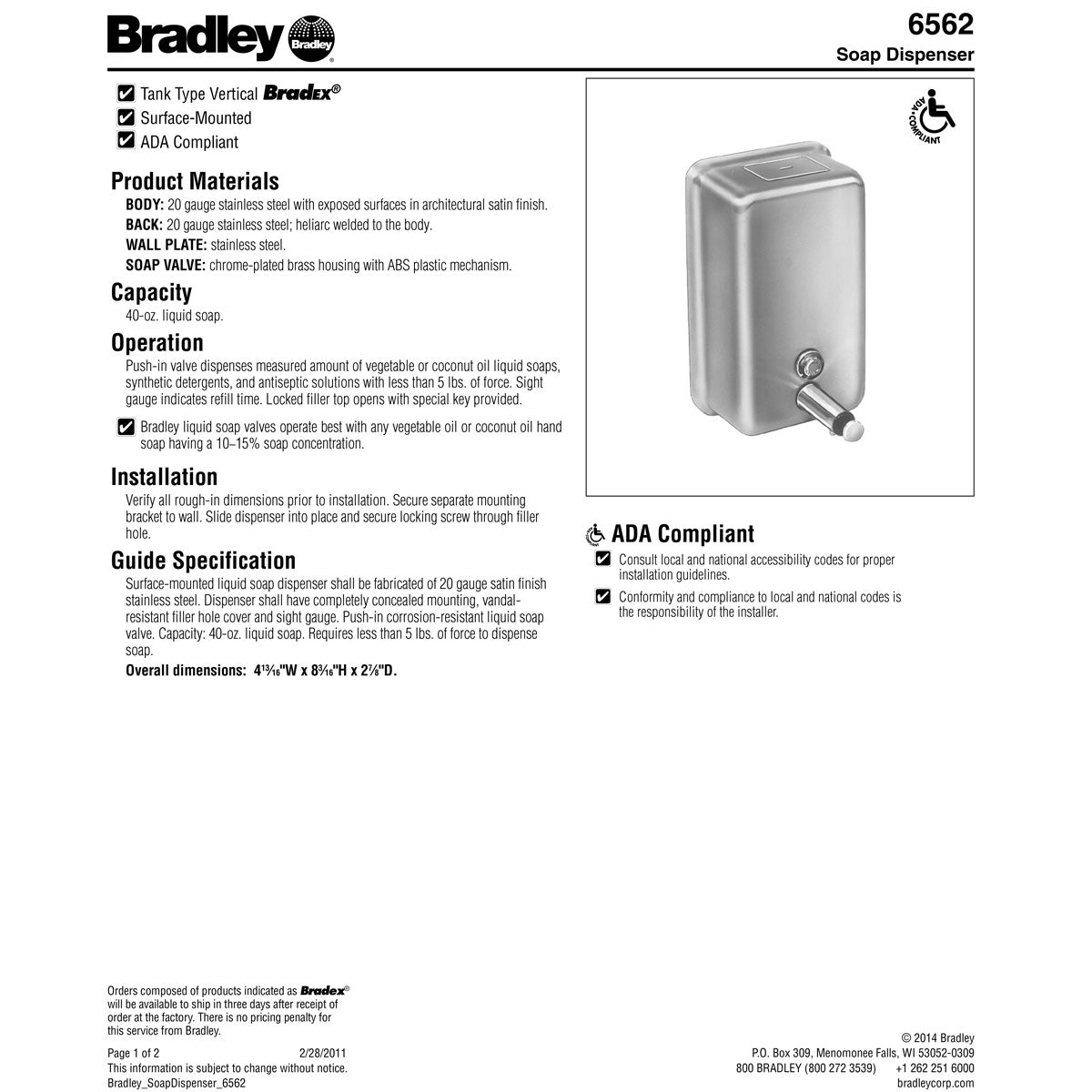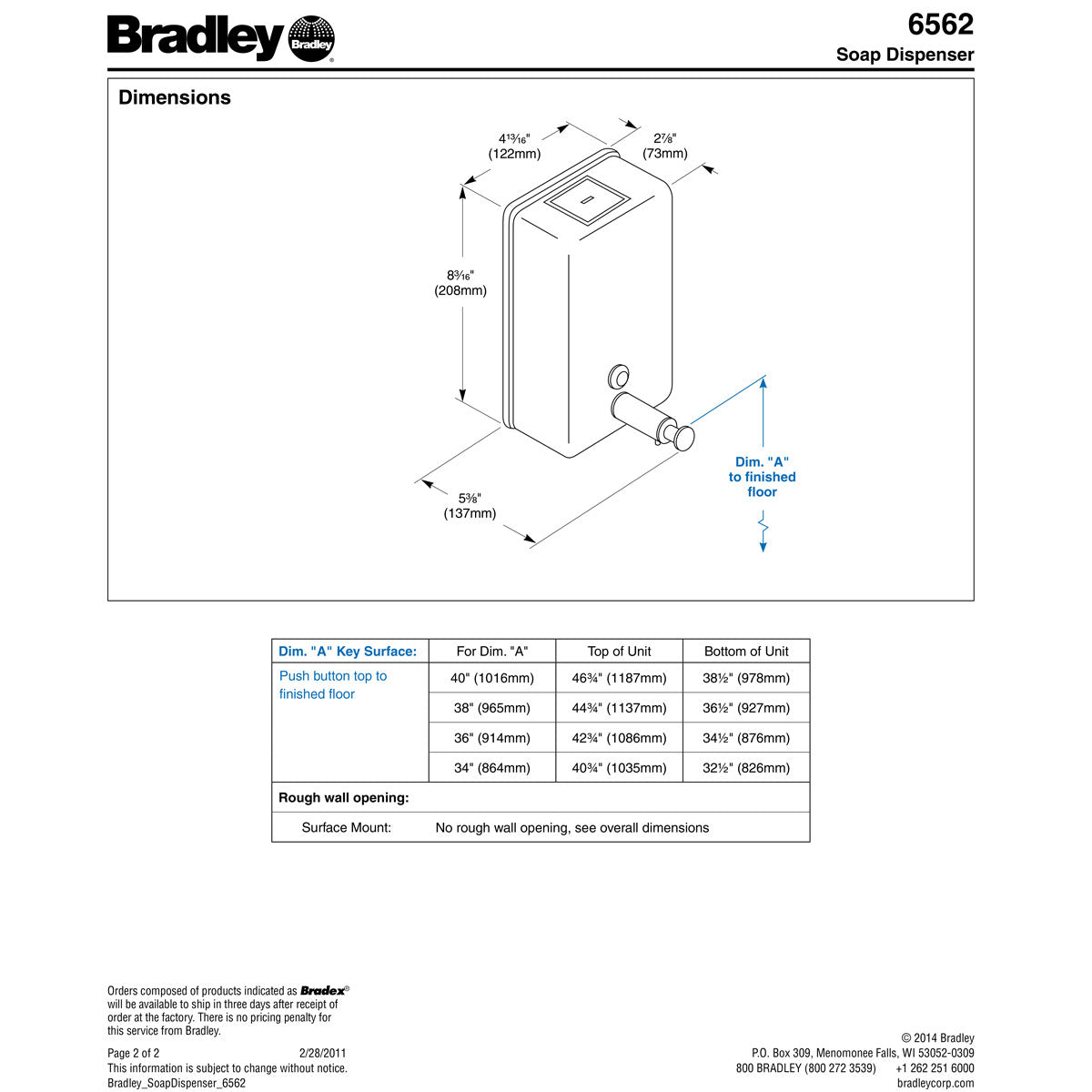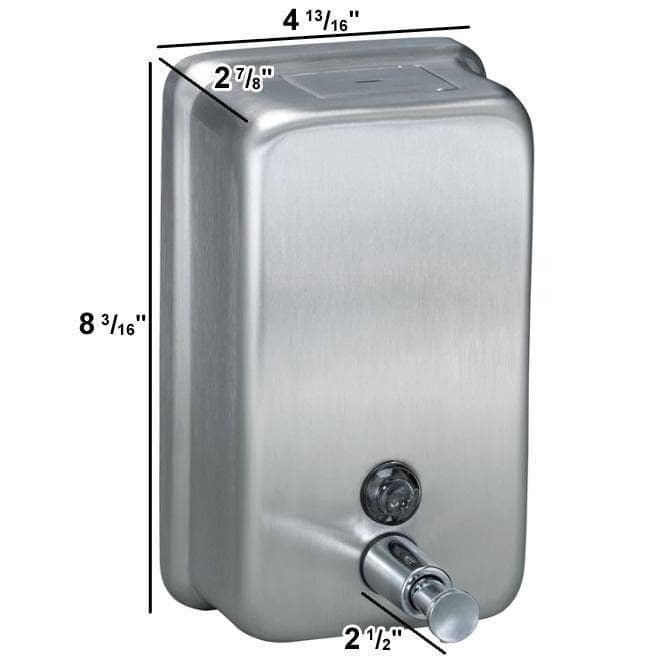 Bradley 6562 Commercial Liquid Soap Dispenser, Surface-Mounted, Manual-Push, Stainless Steel - 40 Oz
$38.61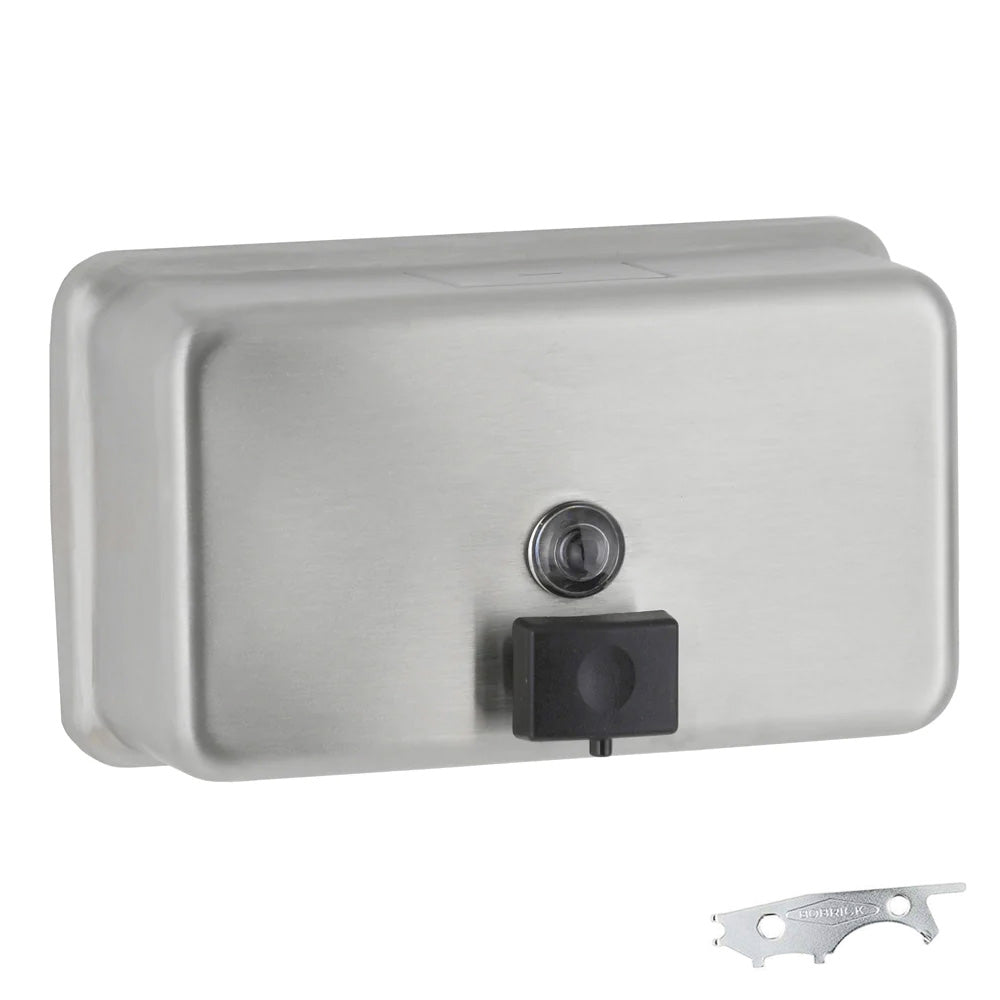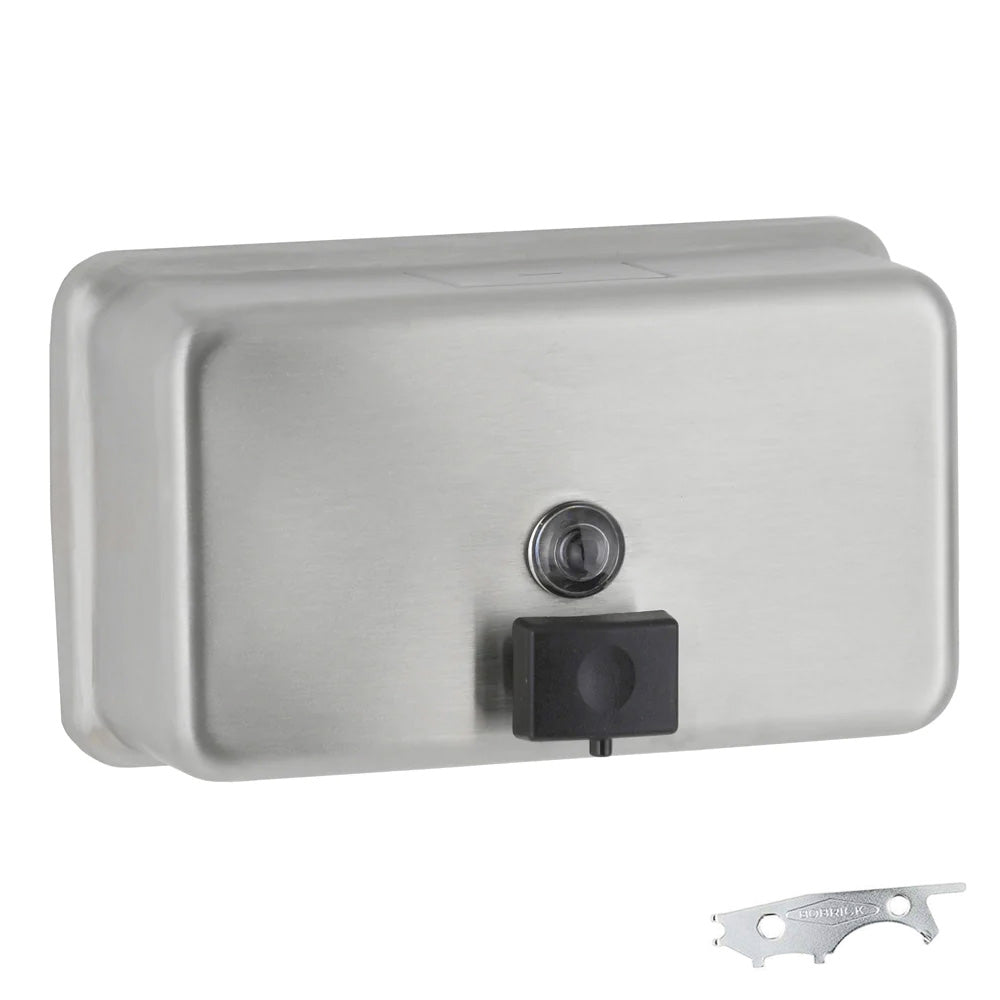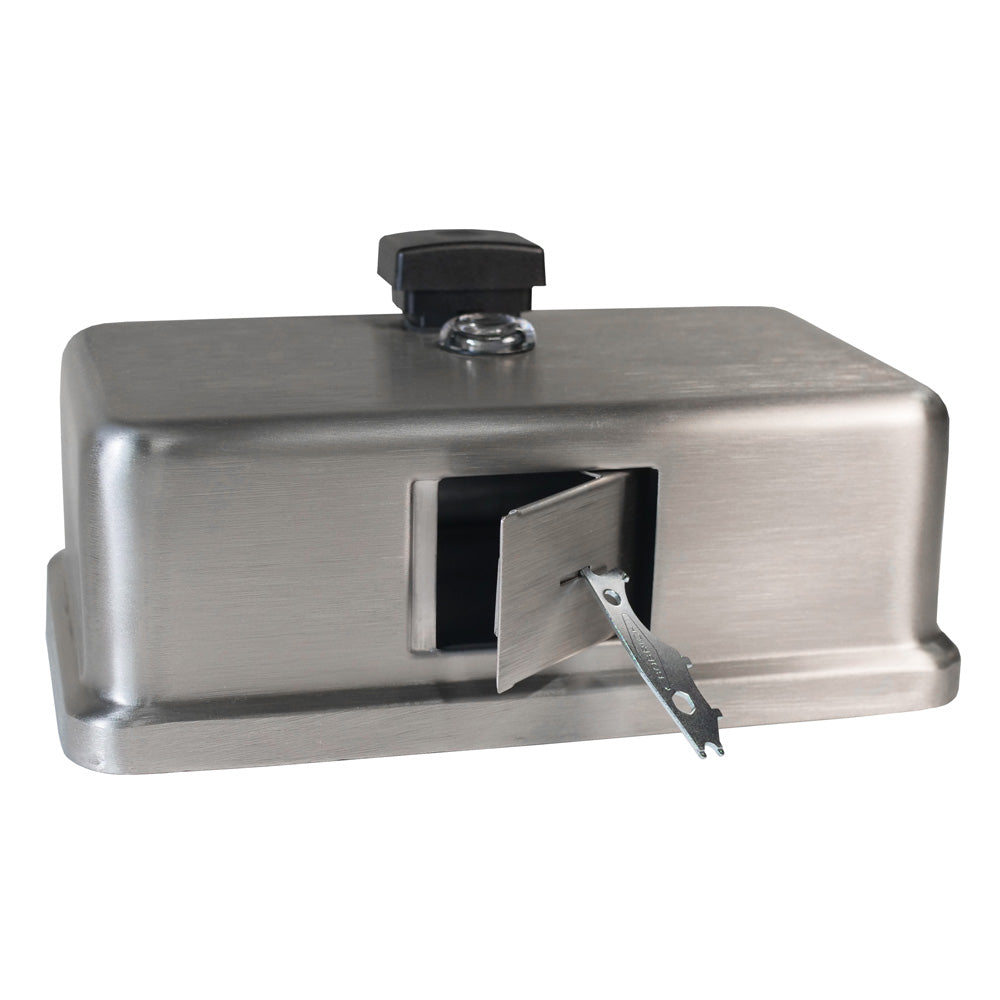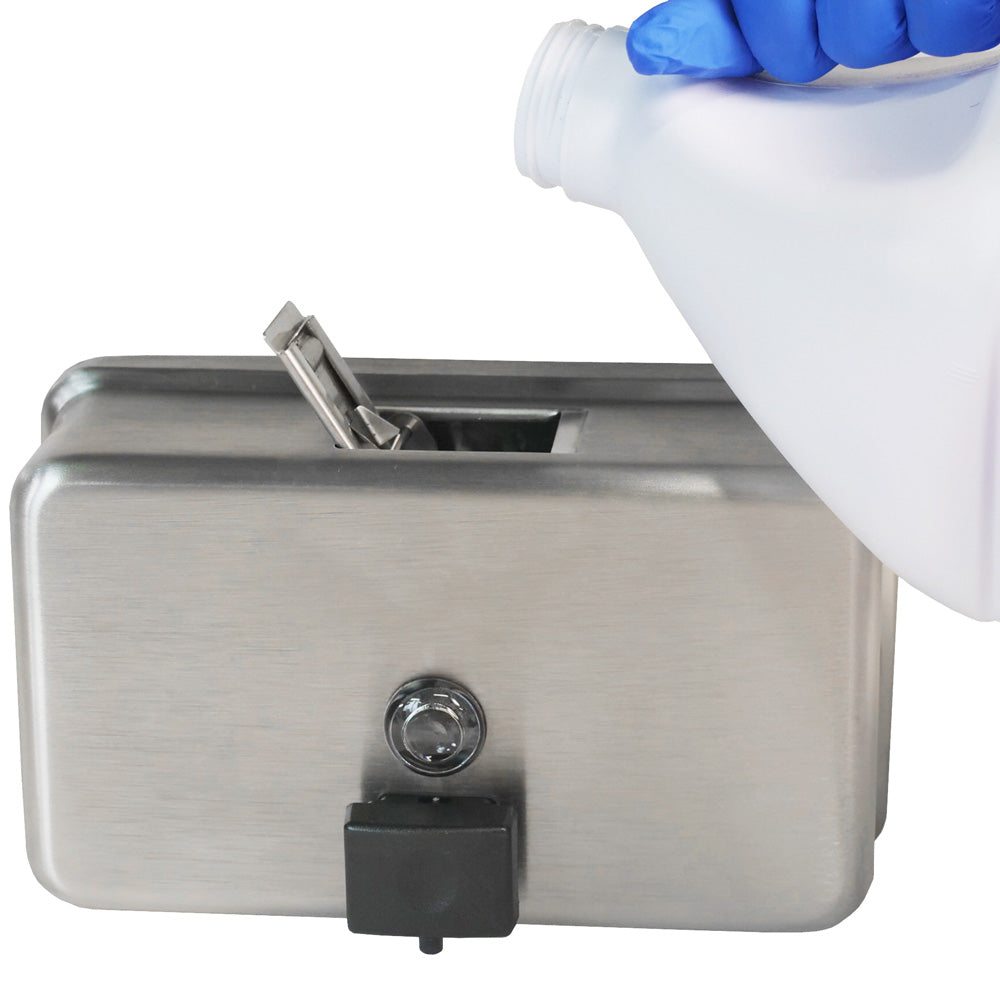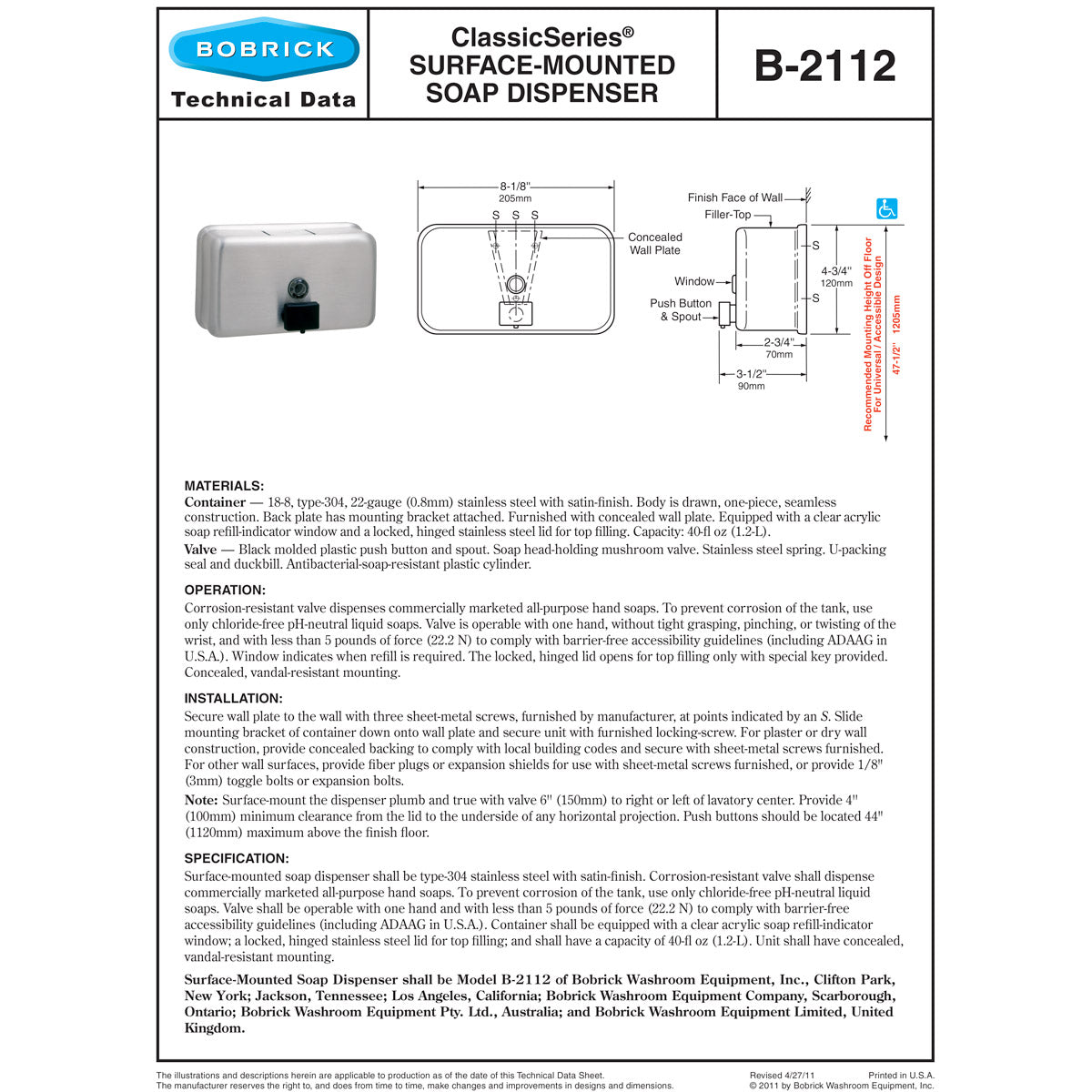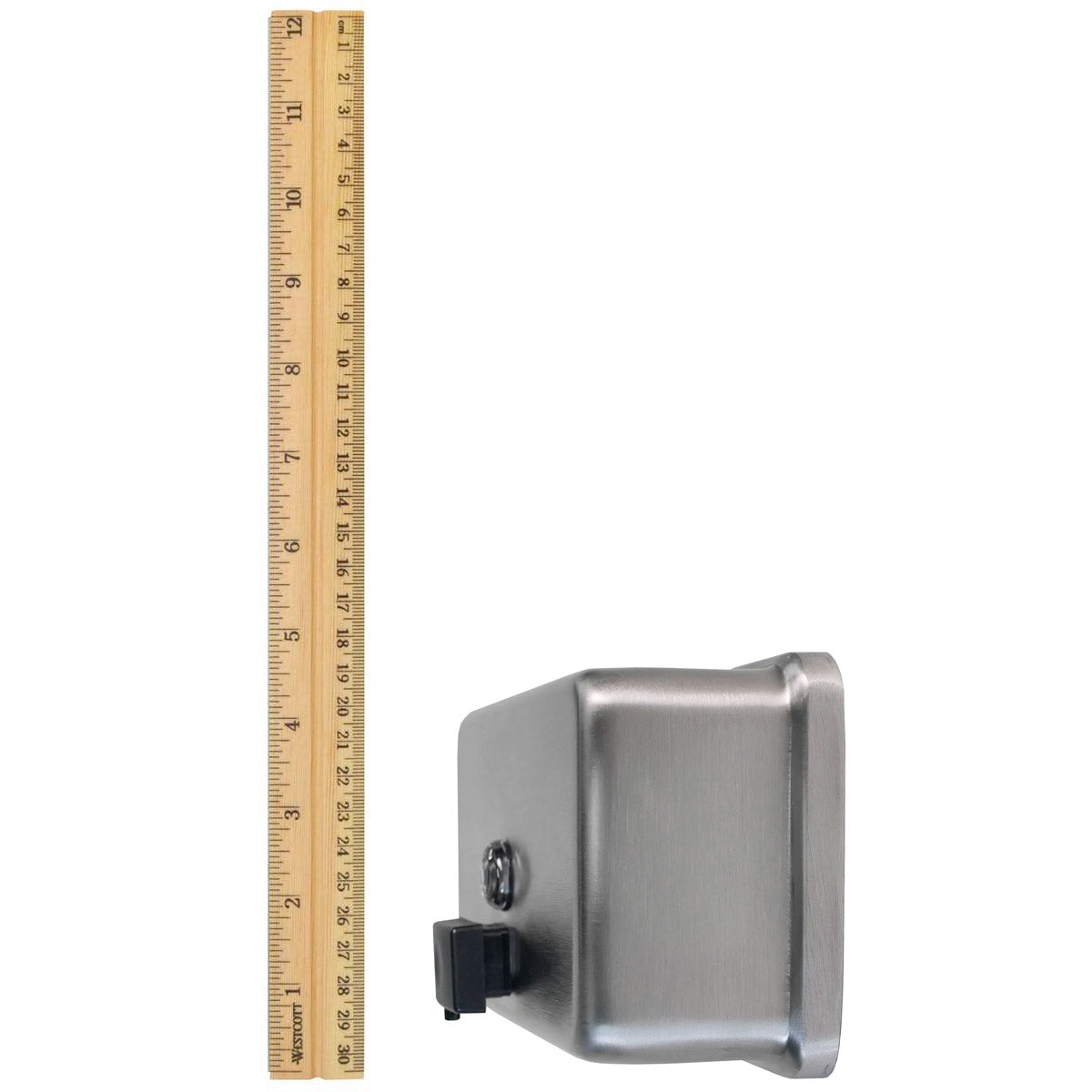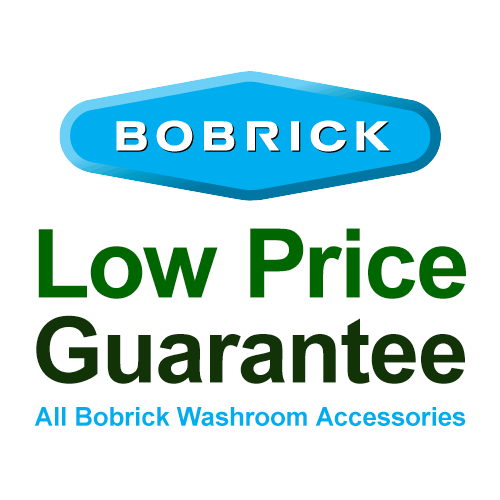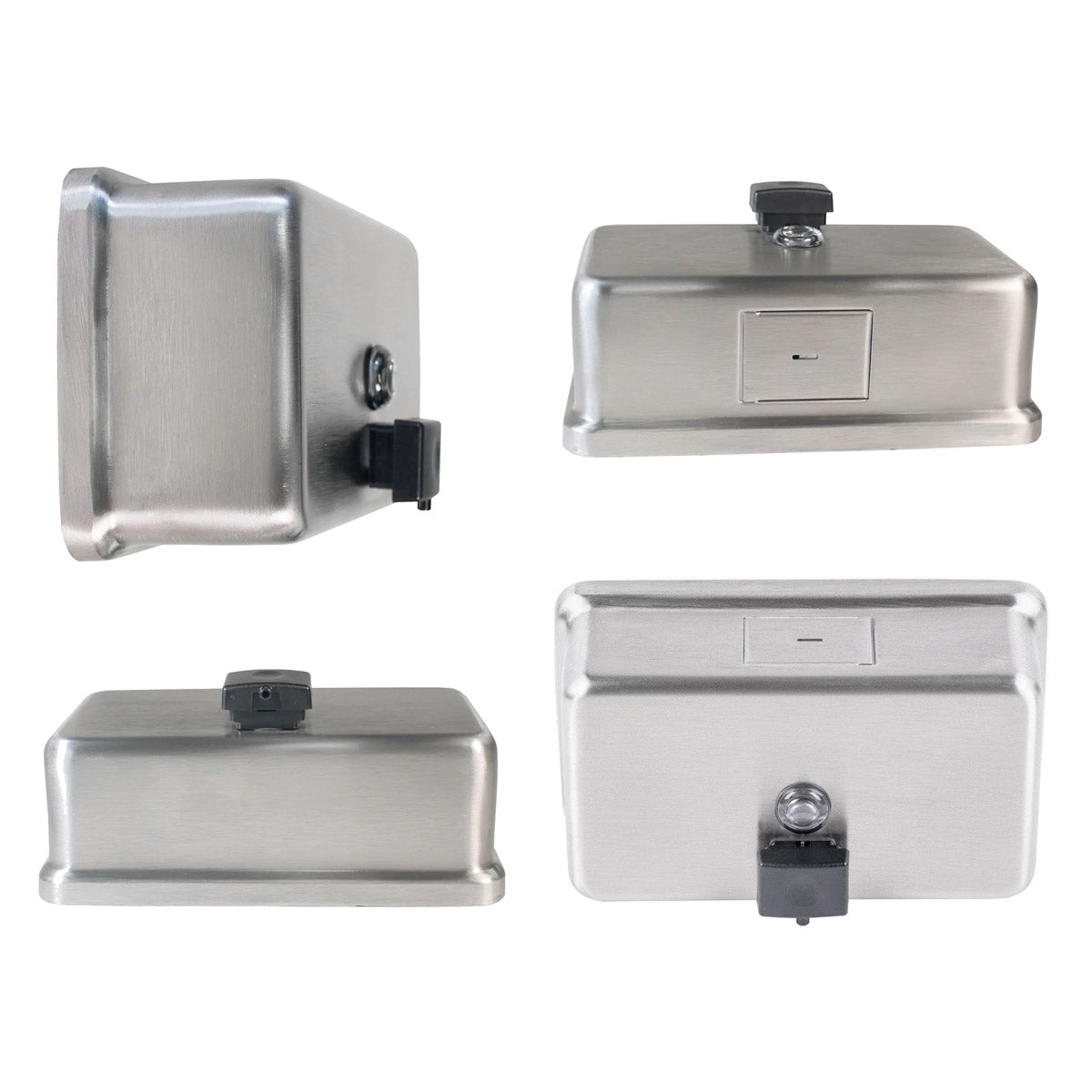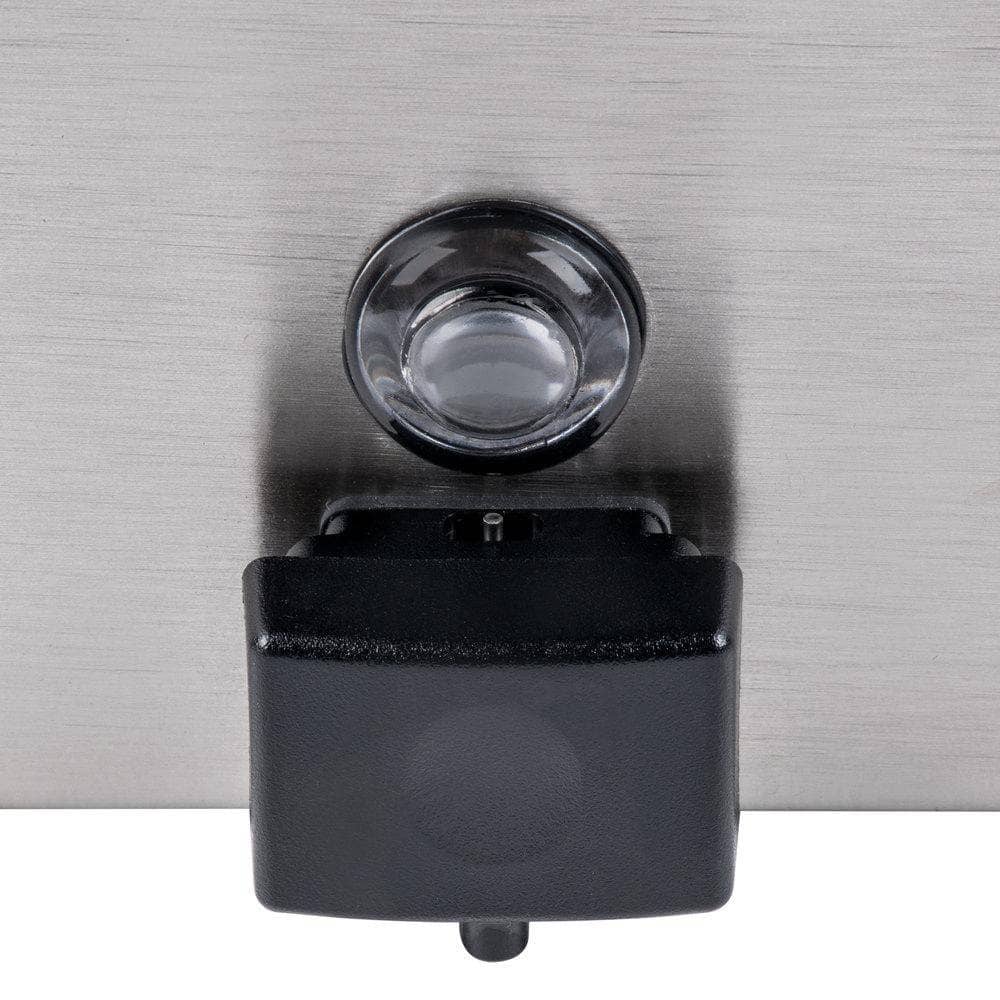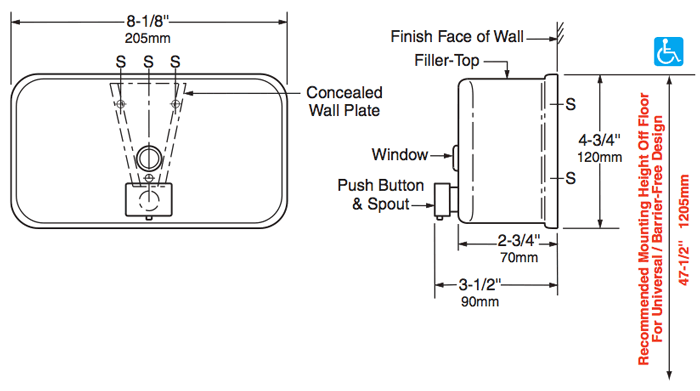 Bobrick B-2112 Commercial Liquid Soap Dispenser, Surface-Mounted, Manual-Push, Stainless Steel - 40 Oz
$41.23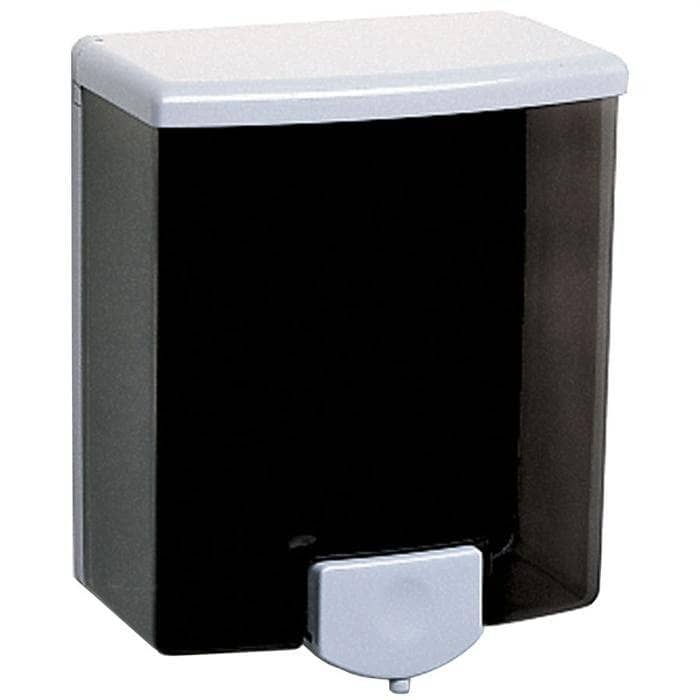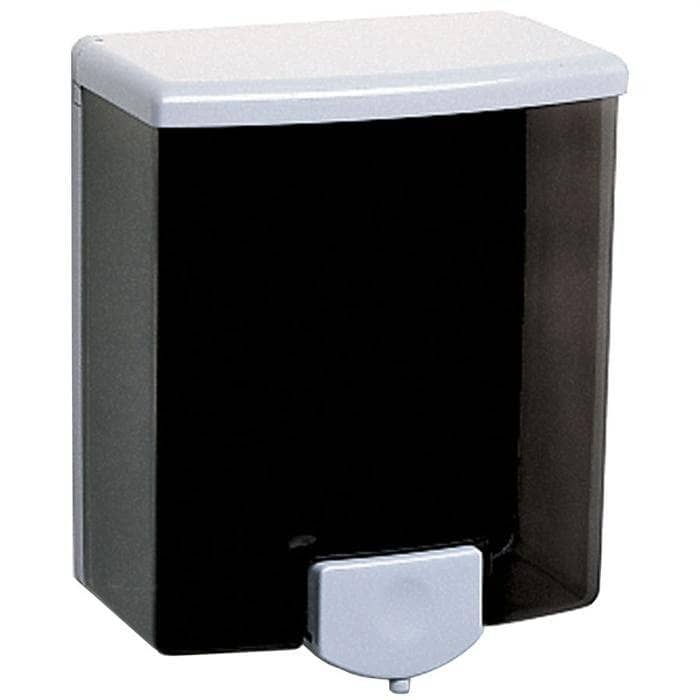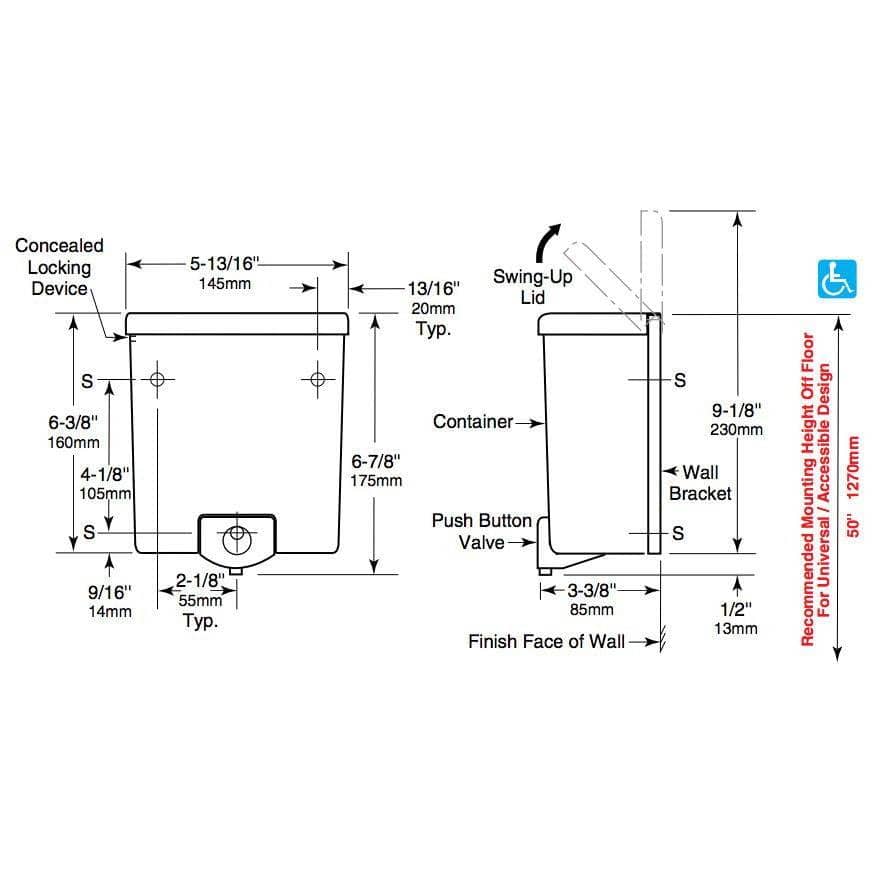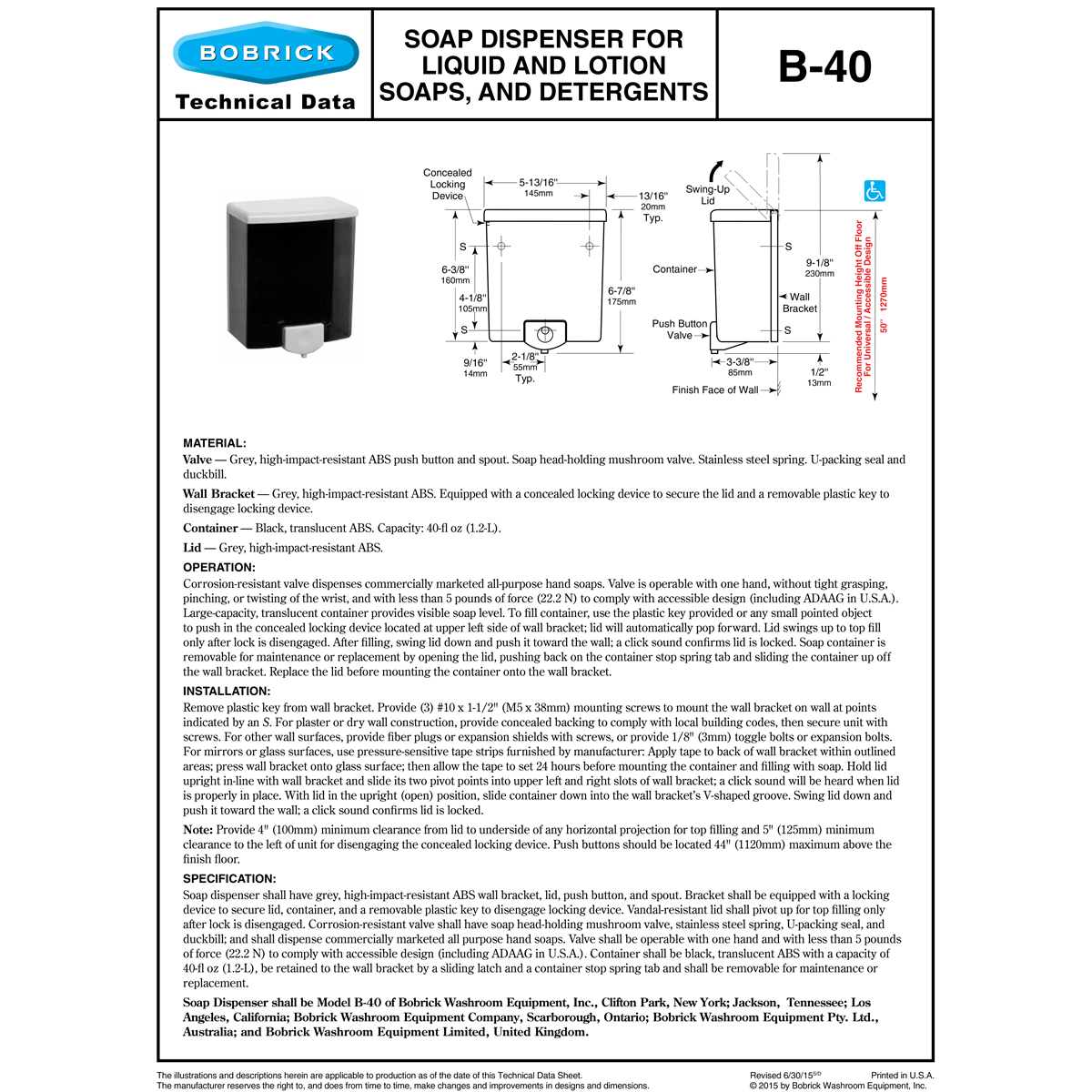 Bobrick B-40 Commercial Liquid Soap Dispenser, Surface-Mounted, Manual-Push, Plastic - 40 Oz
$30.02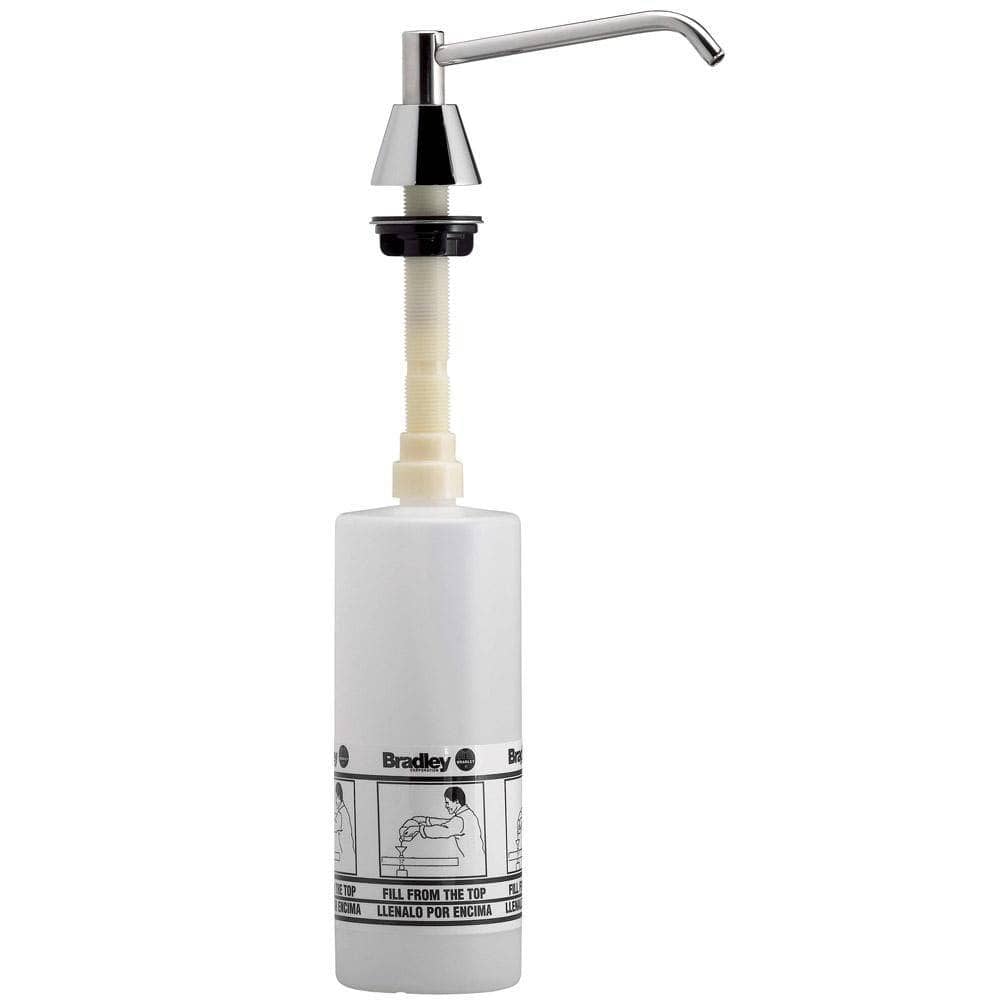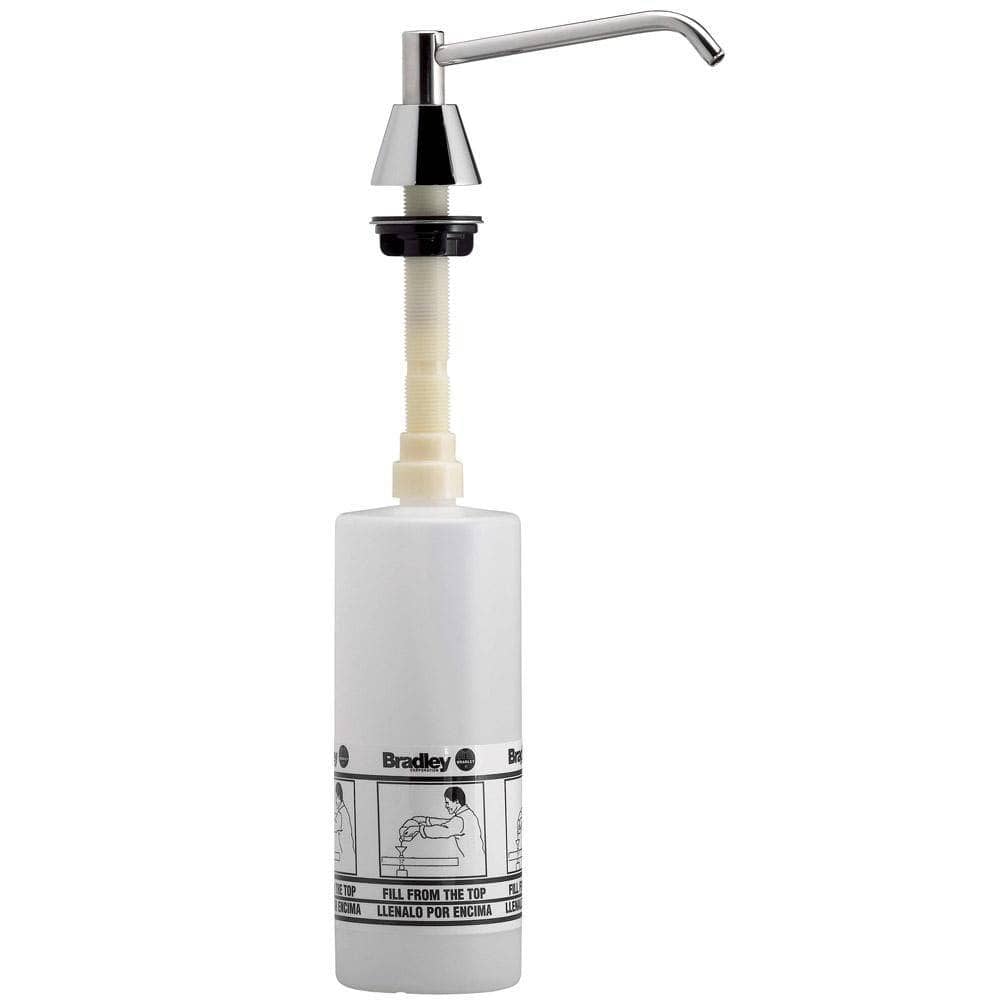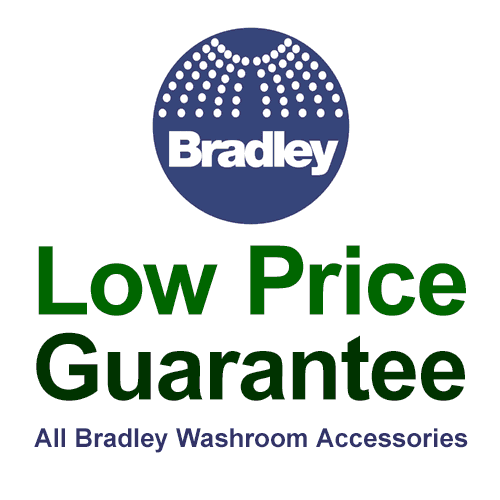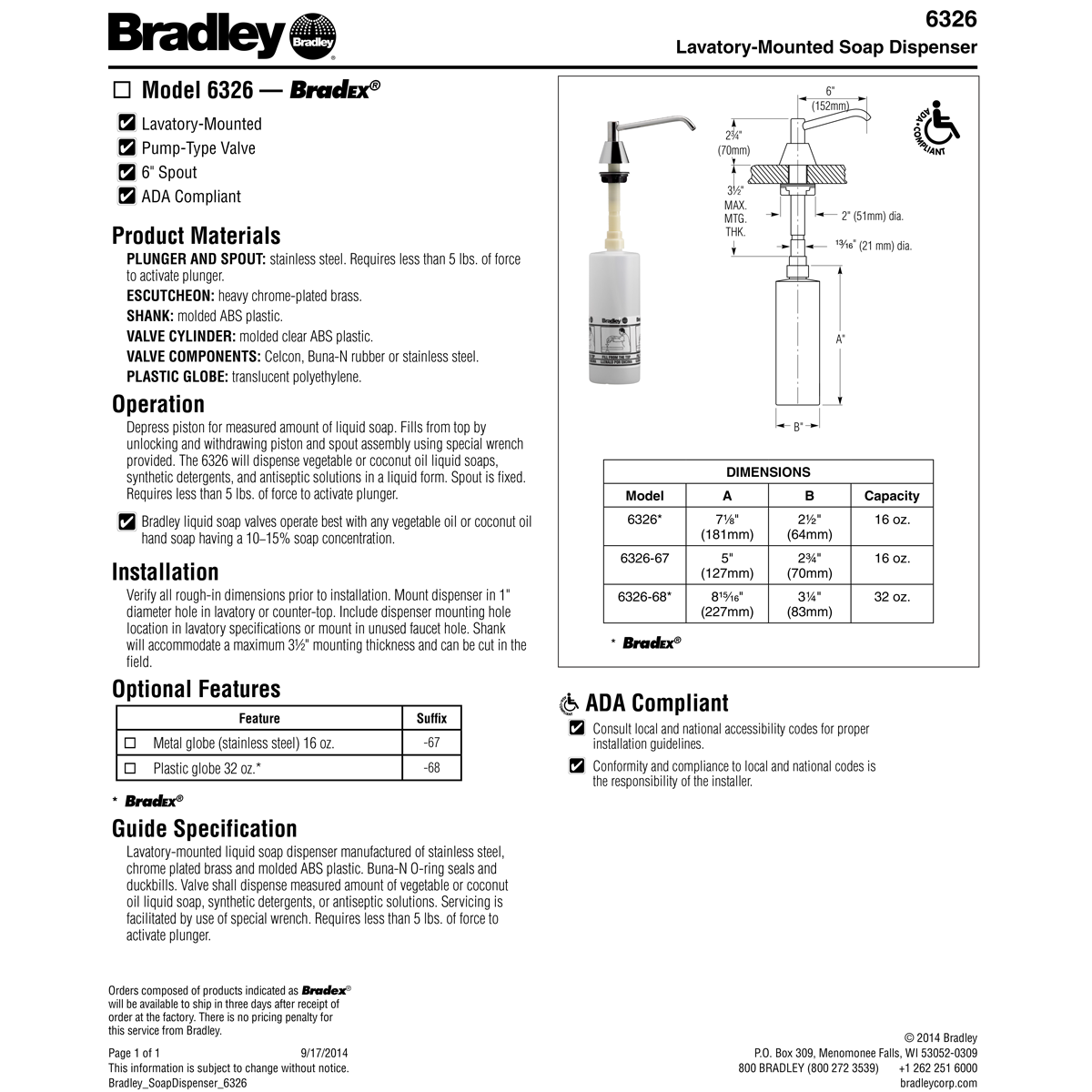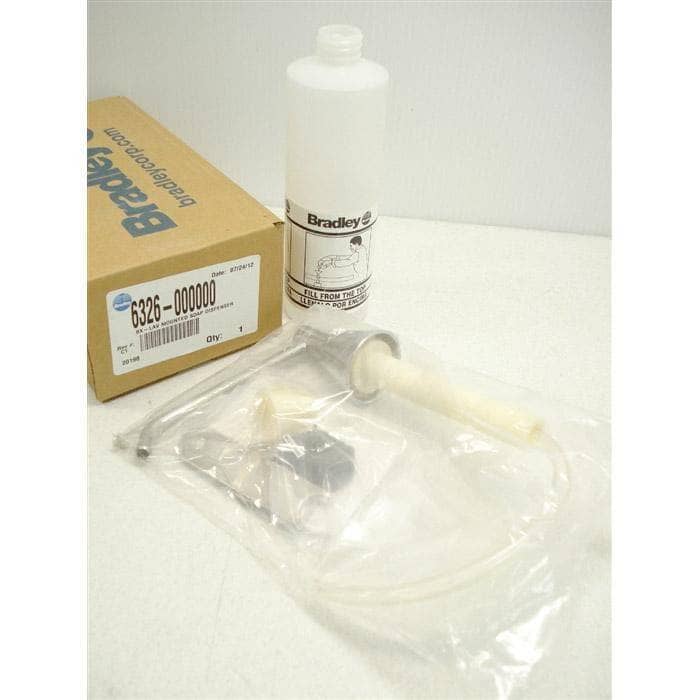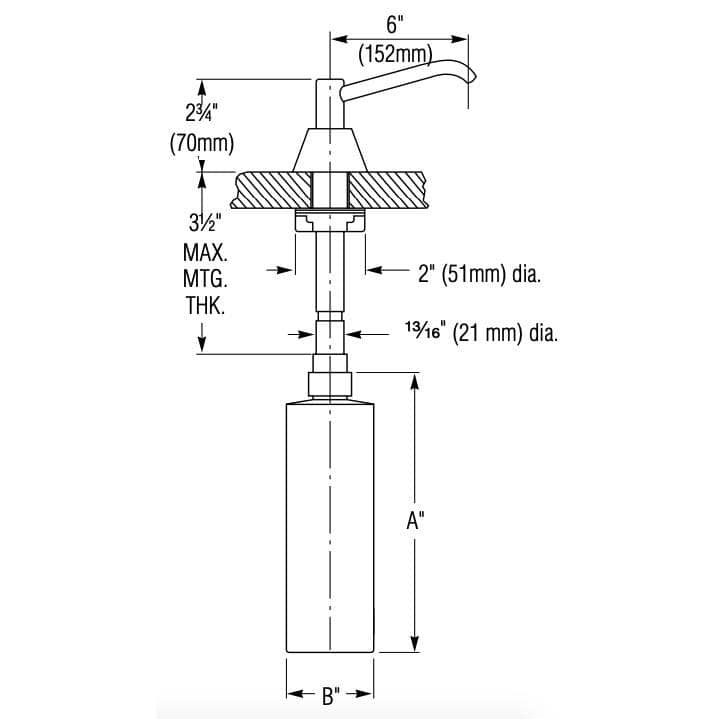 Bradley 6326-00 Commercial Liquid Soap Dispenser, Countertop Mounted, Manual-Push, Stainless Steel - 6" Spout Length
$43.07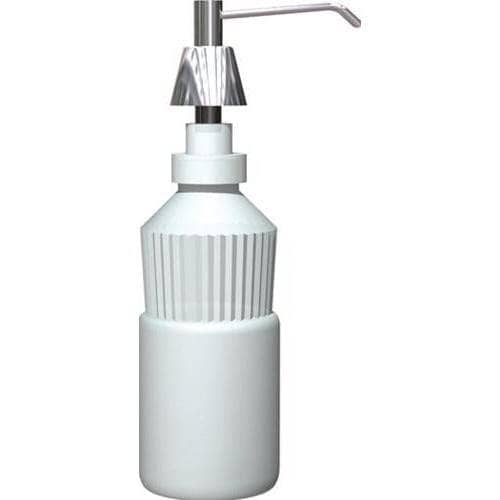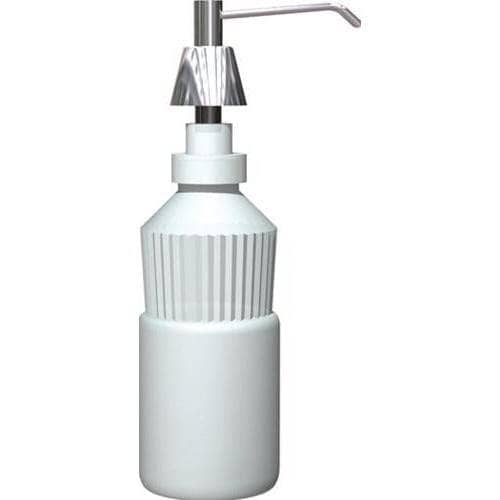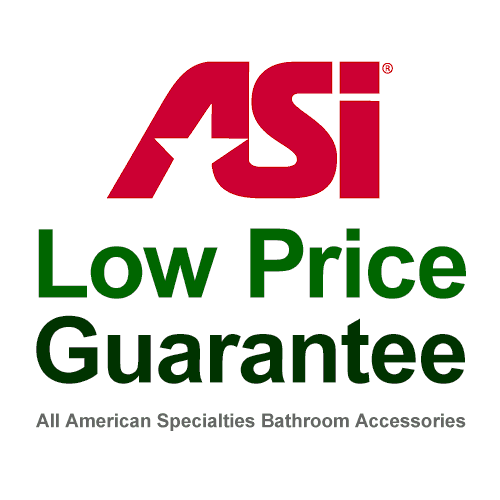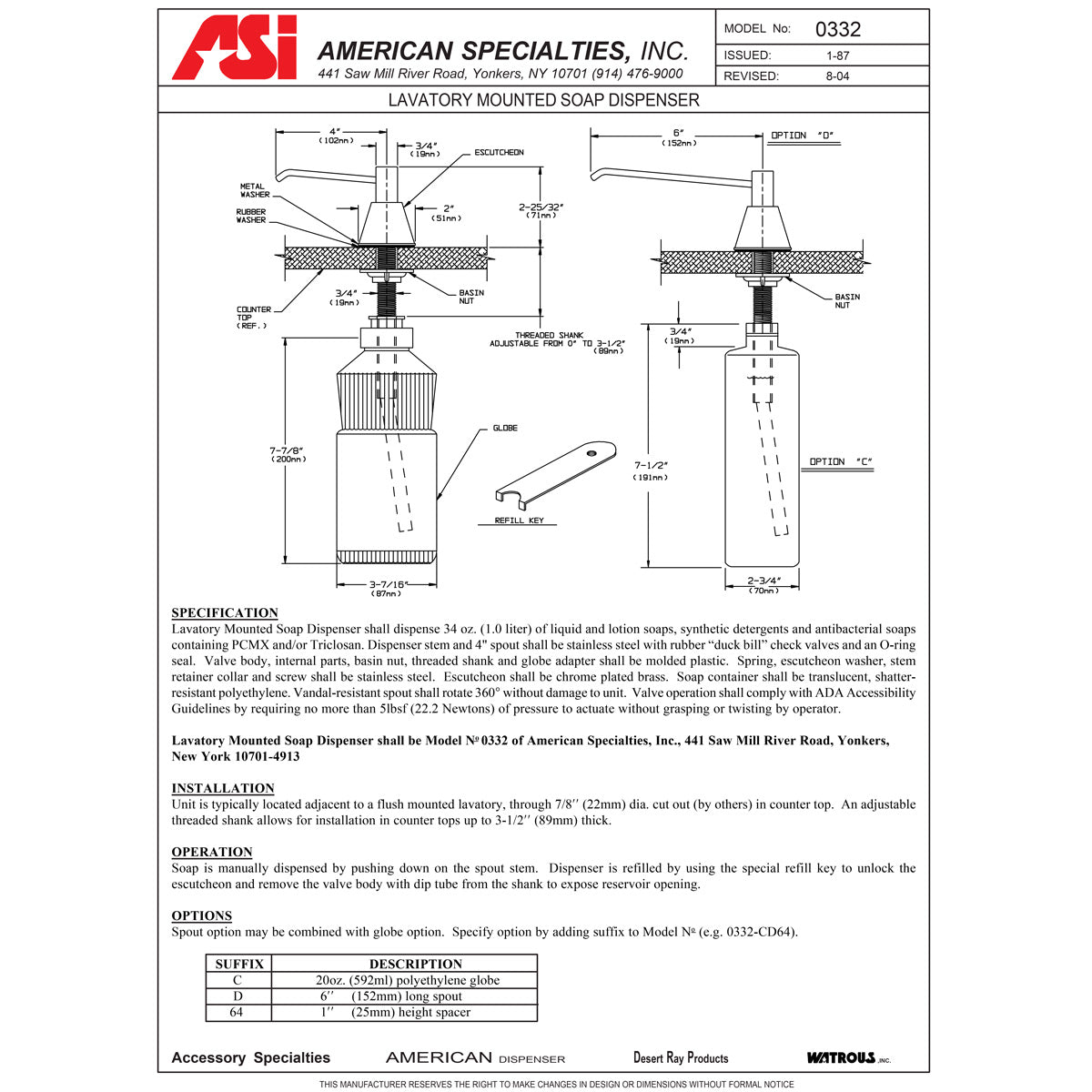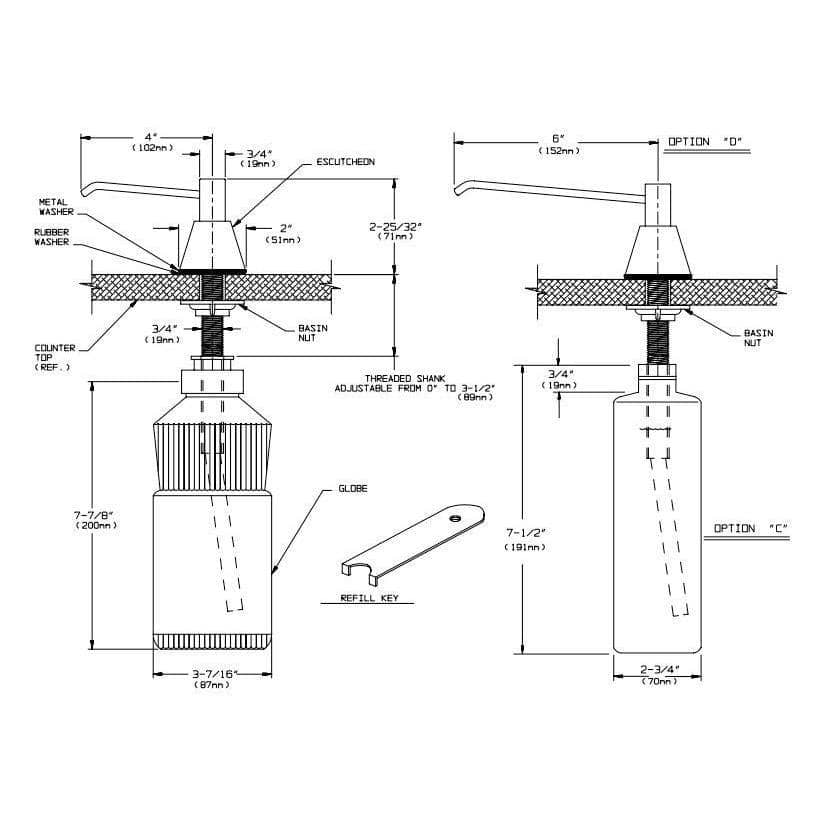 ASI 0332 Commercial Liquid Soap Dispenser, Countertop Mounted, Manual-Push, Stainless Steel - 4" Spout Length
$37.91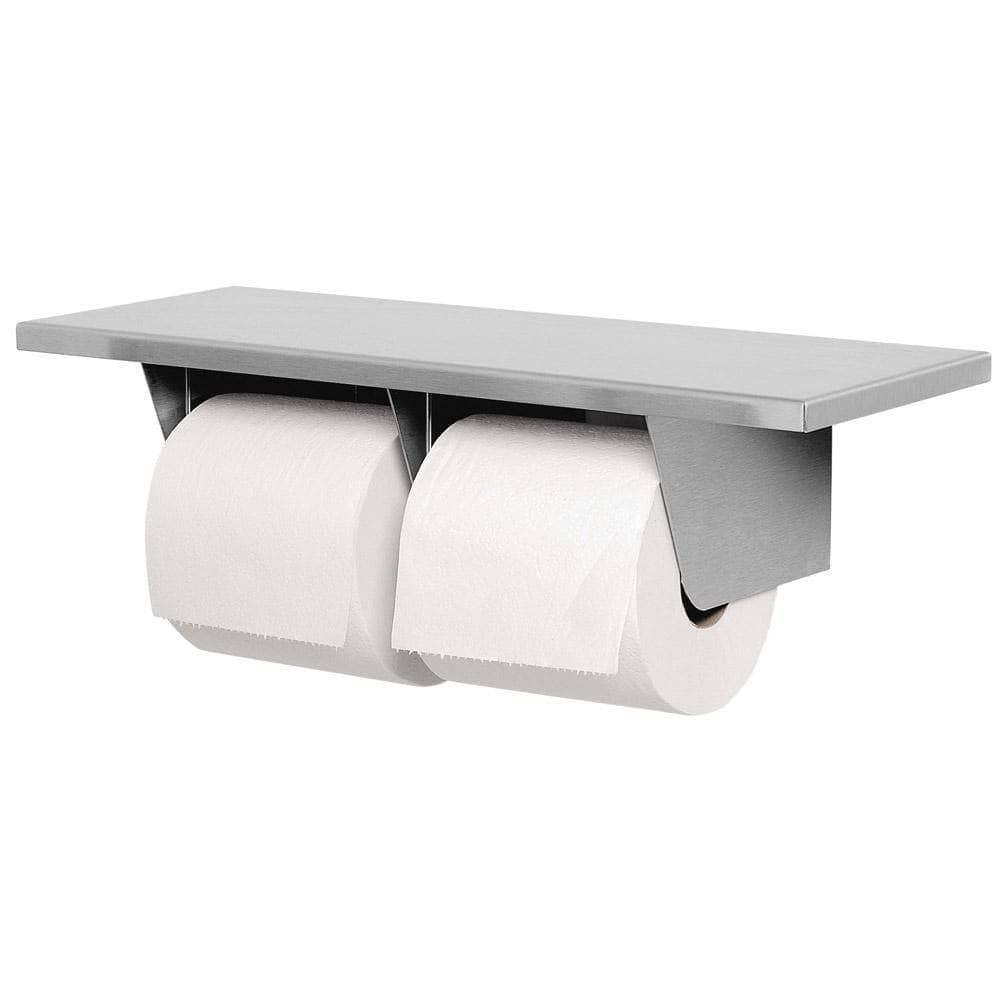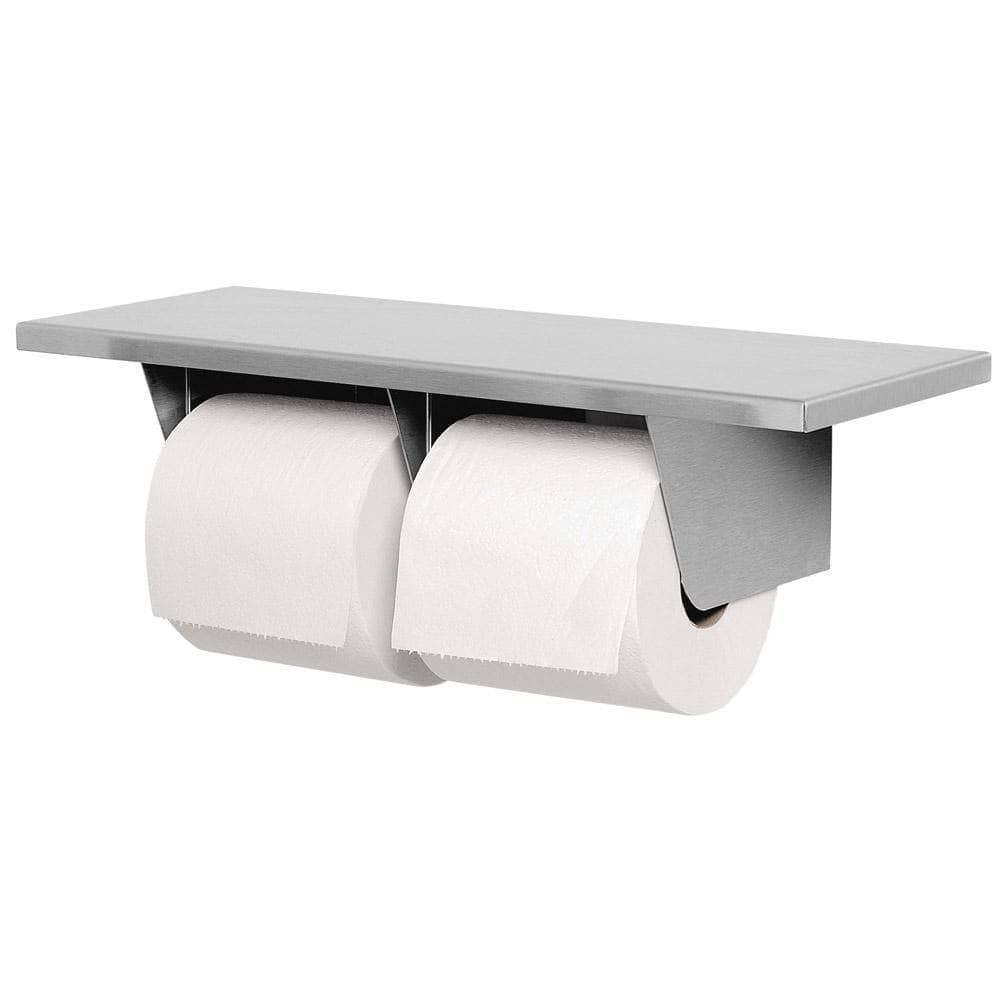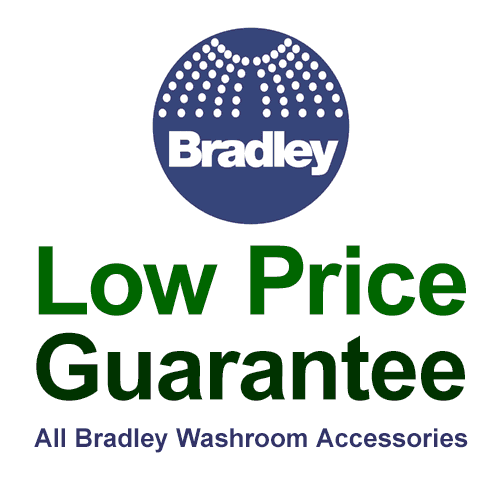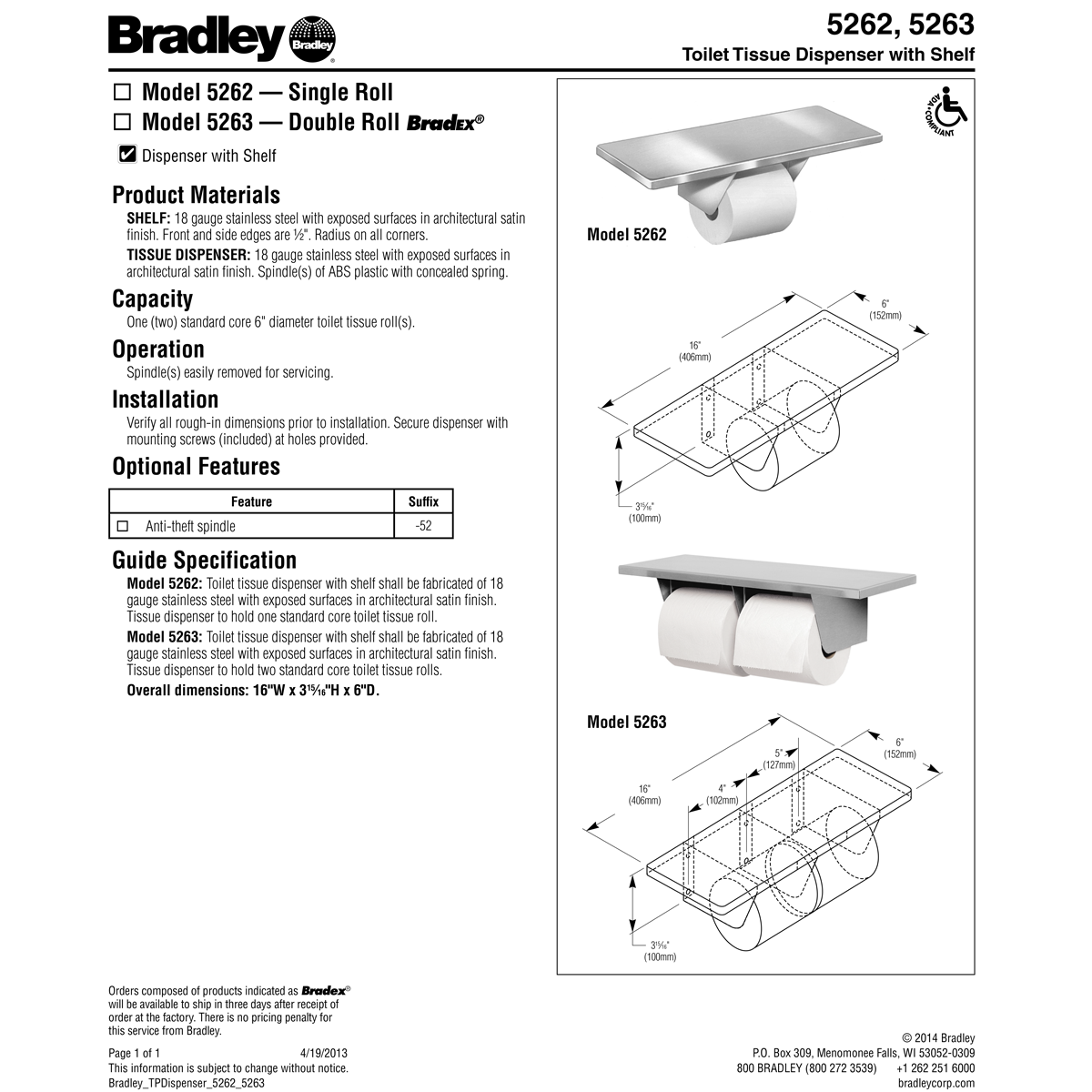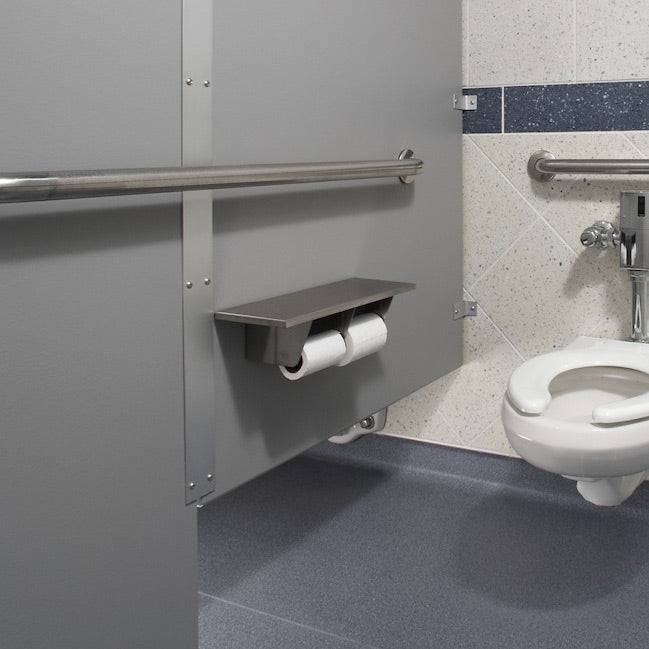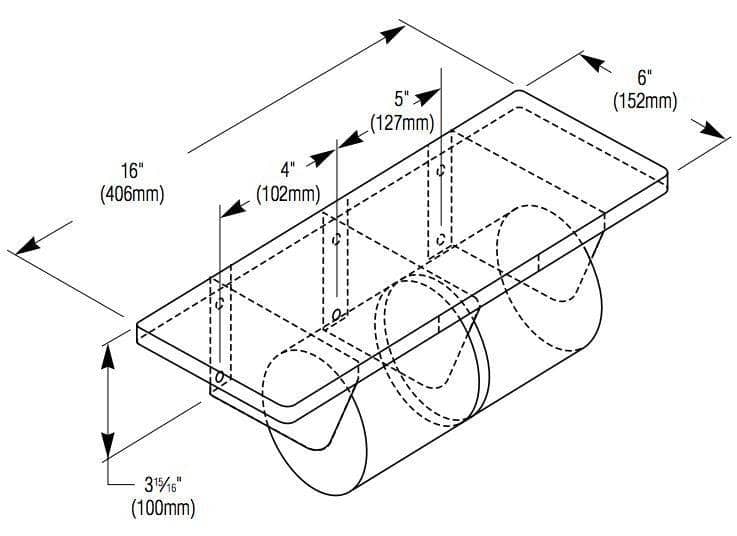 Bradley 5263-00 Commercial Toilet Paper Dispenser, Surface-Mounted, Aluminum
$72.02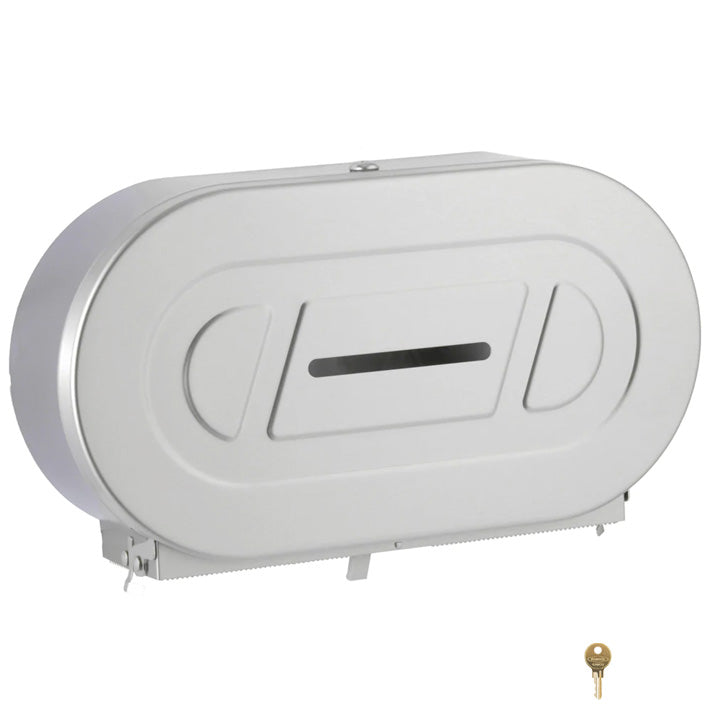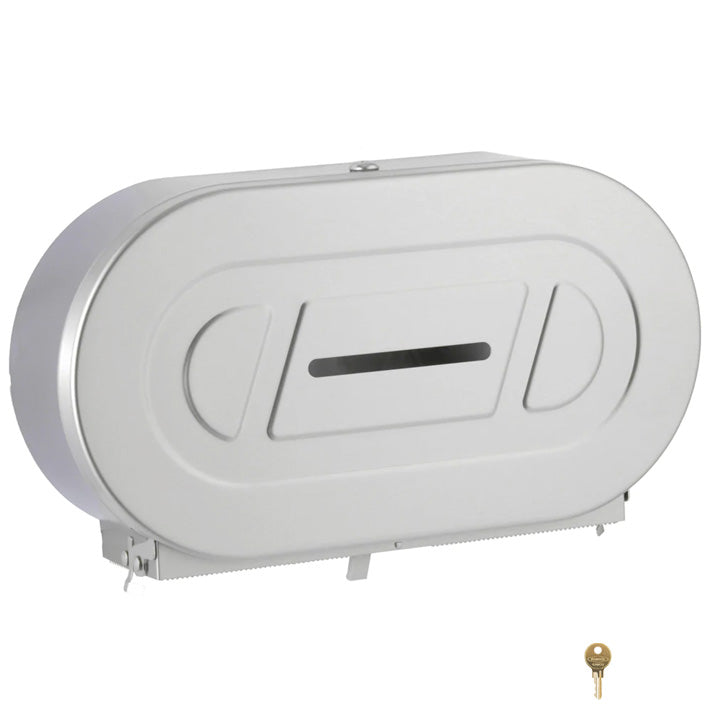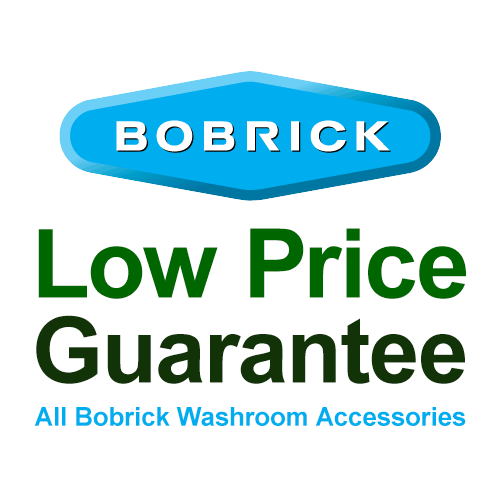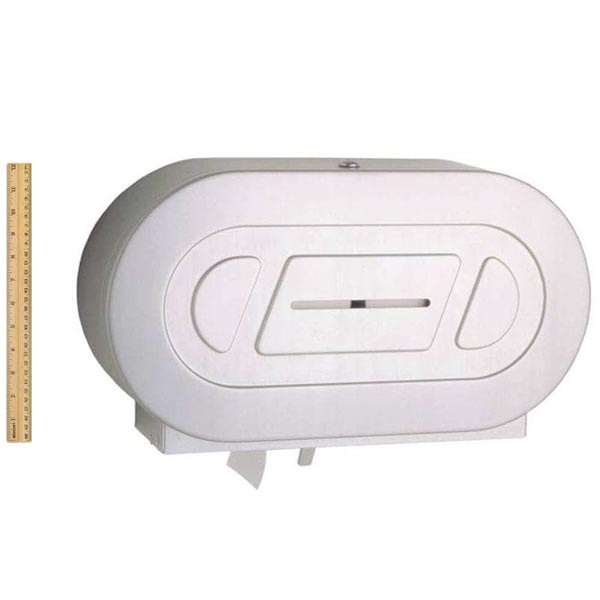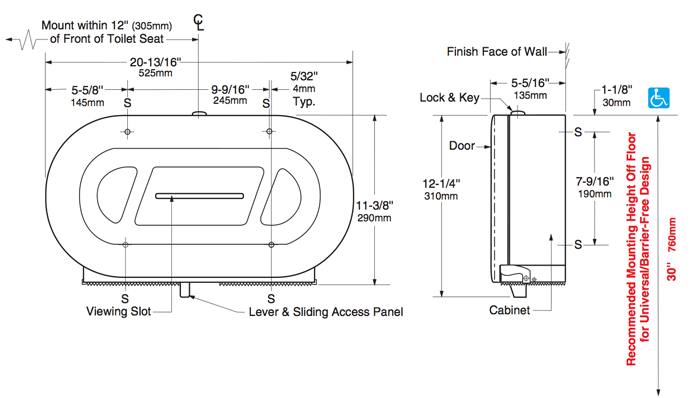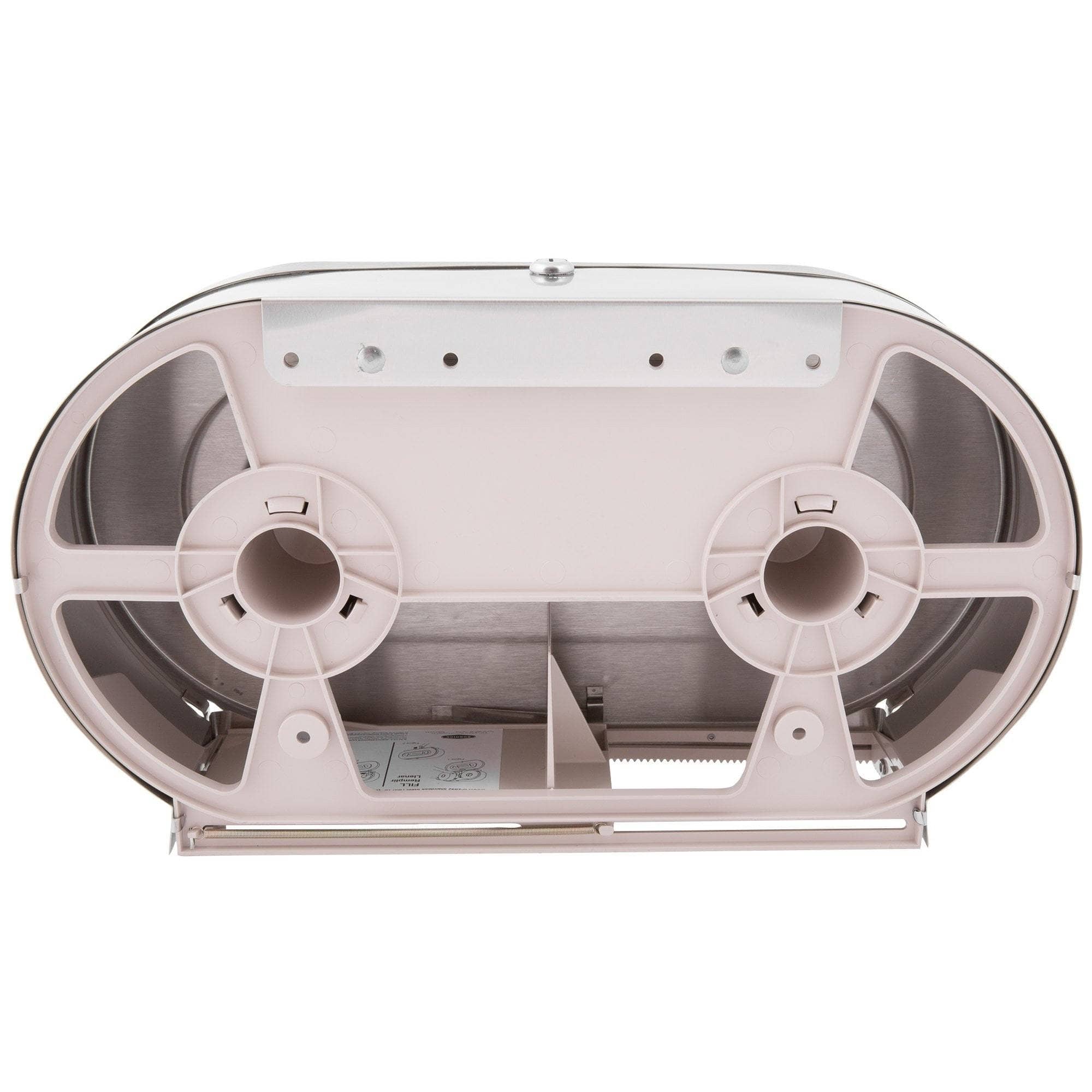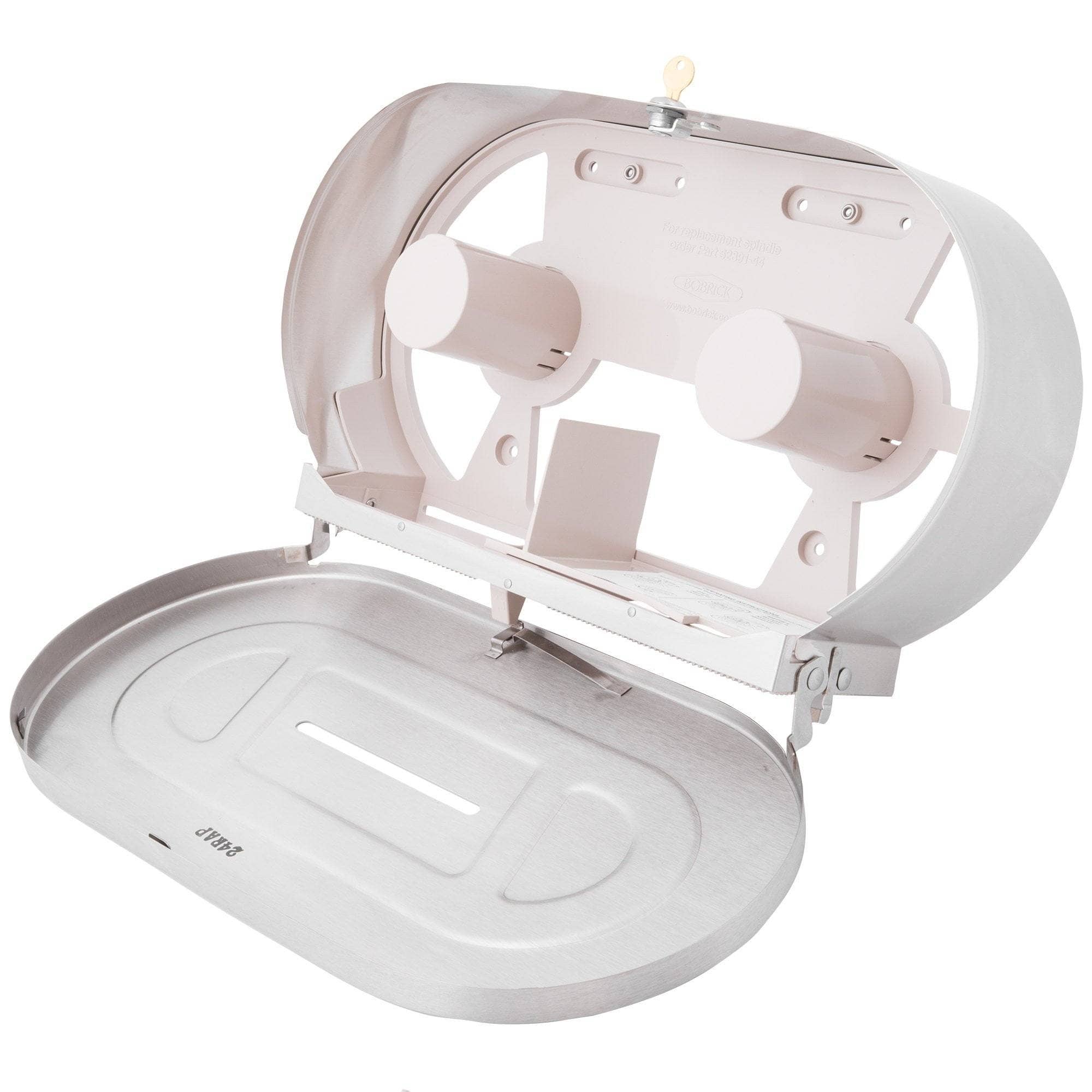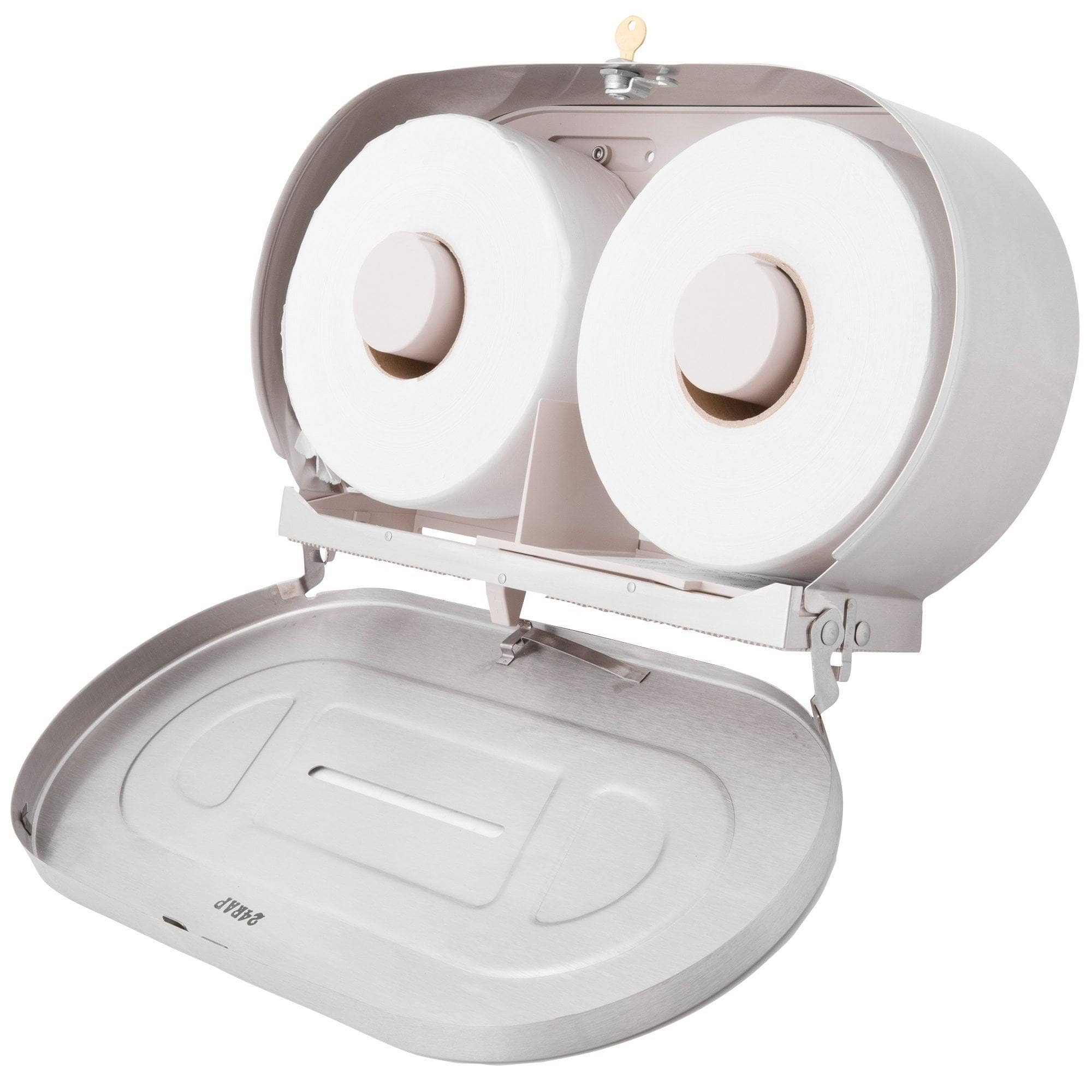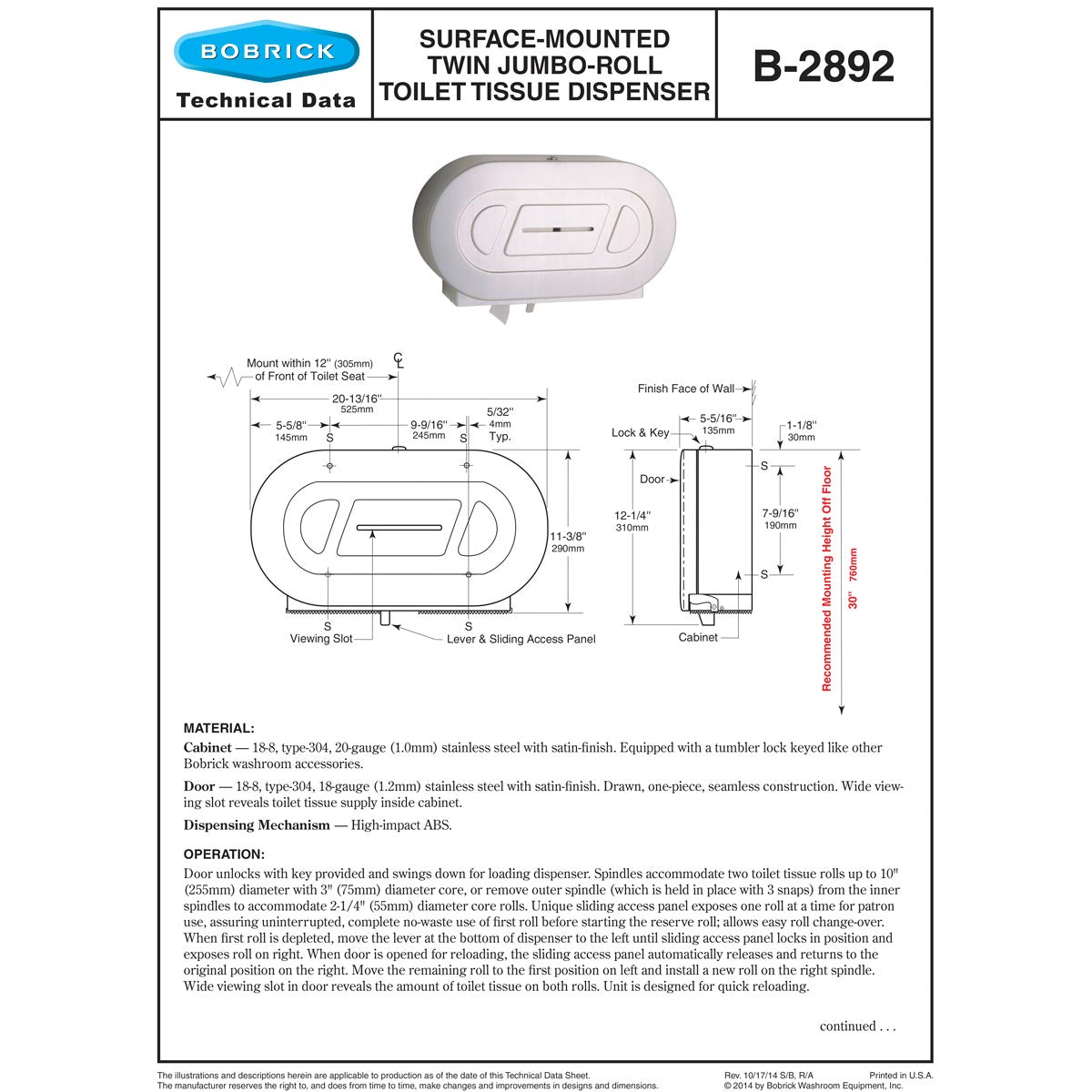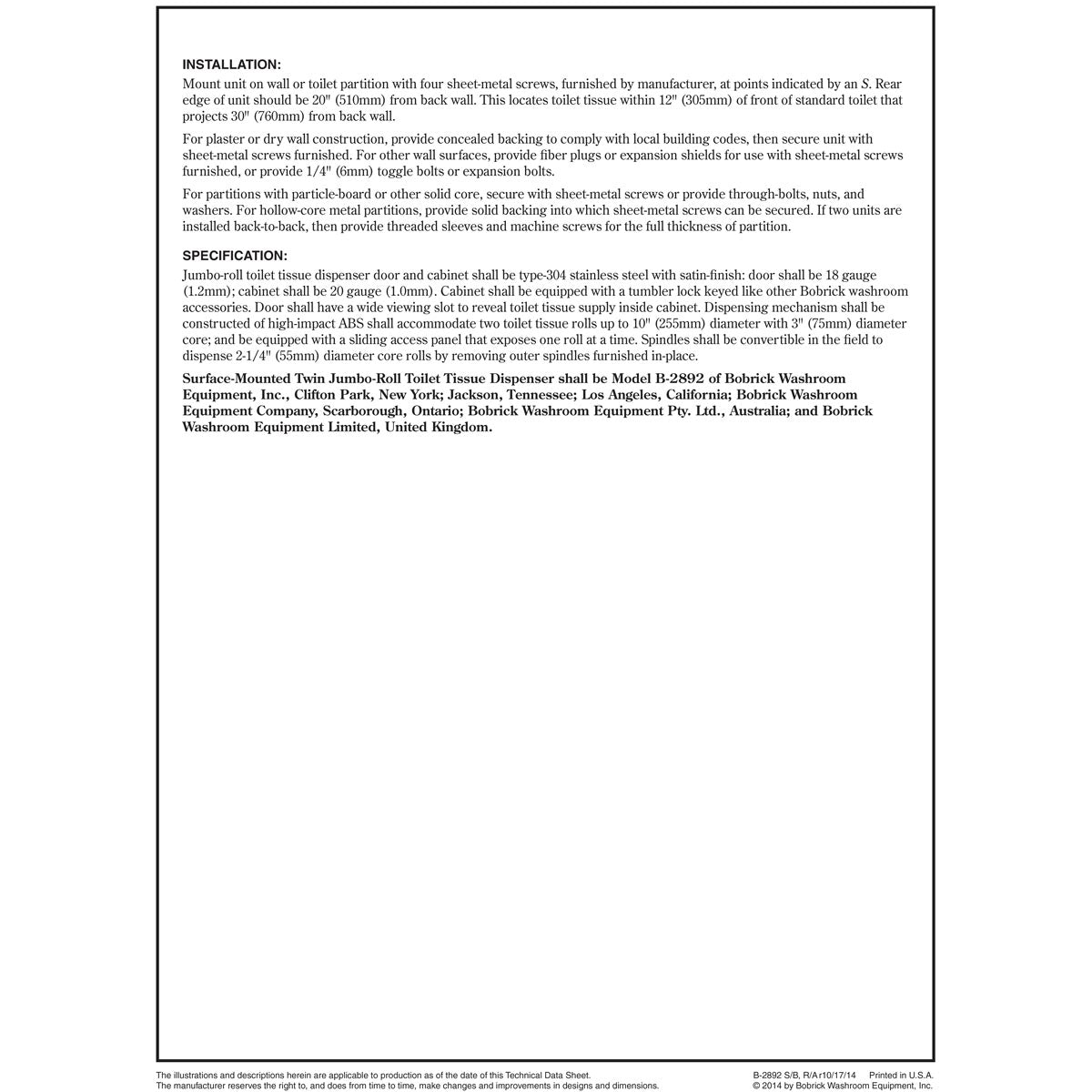 Bobrick B-2892 Commercial Toilet Paper Dispenser, Surface-Mounted, Stainless Steel w/ Satin Finish
$190.27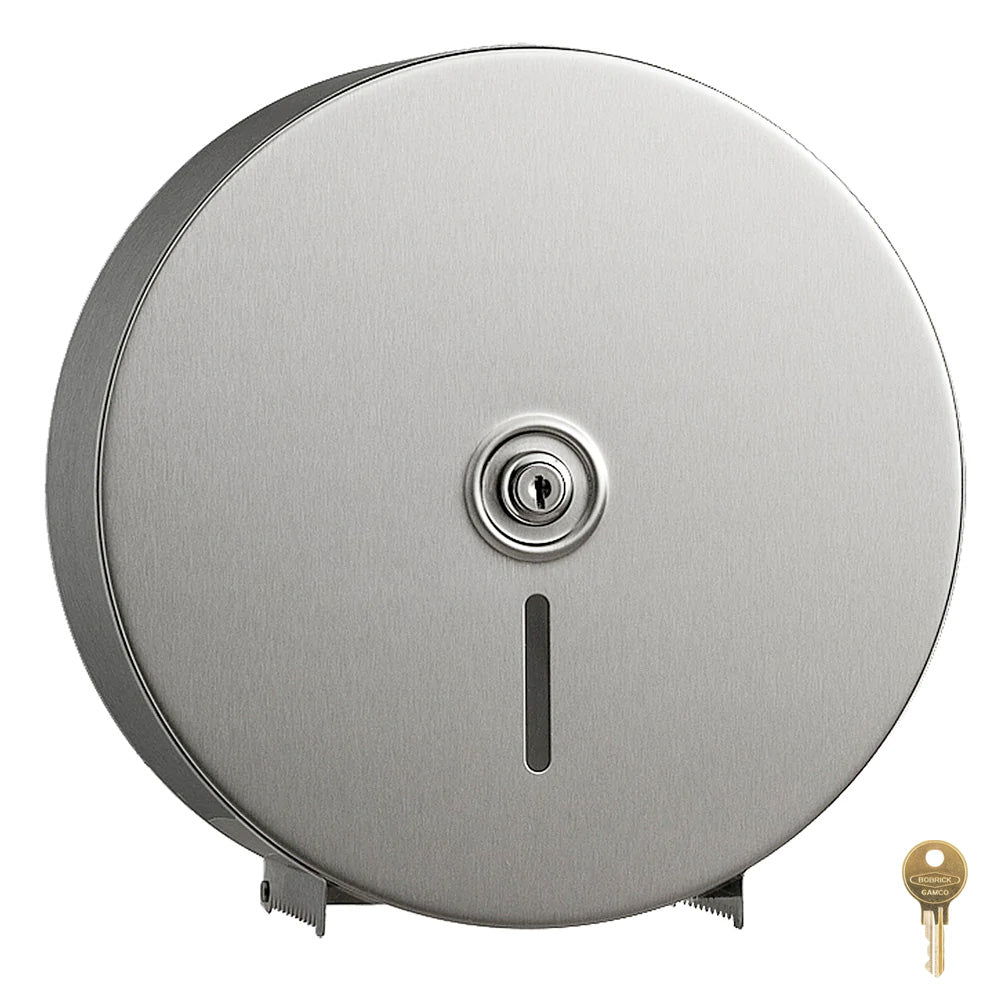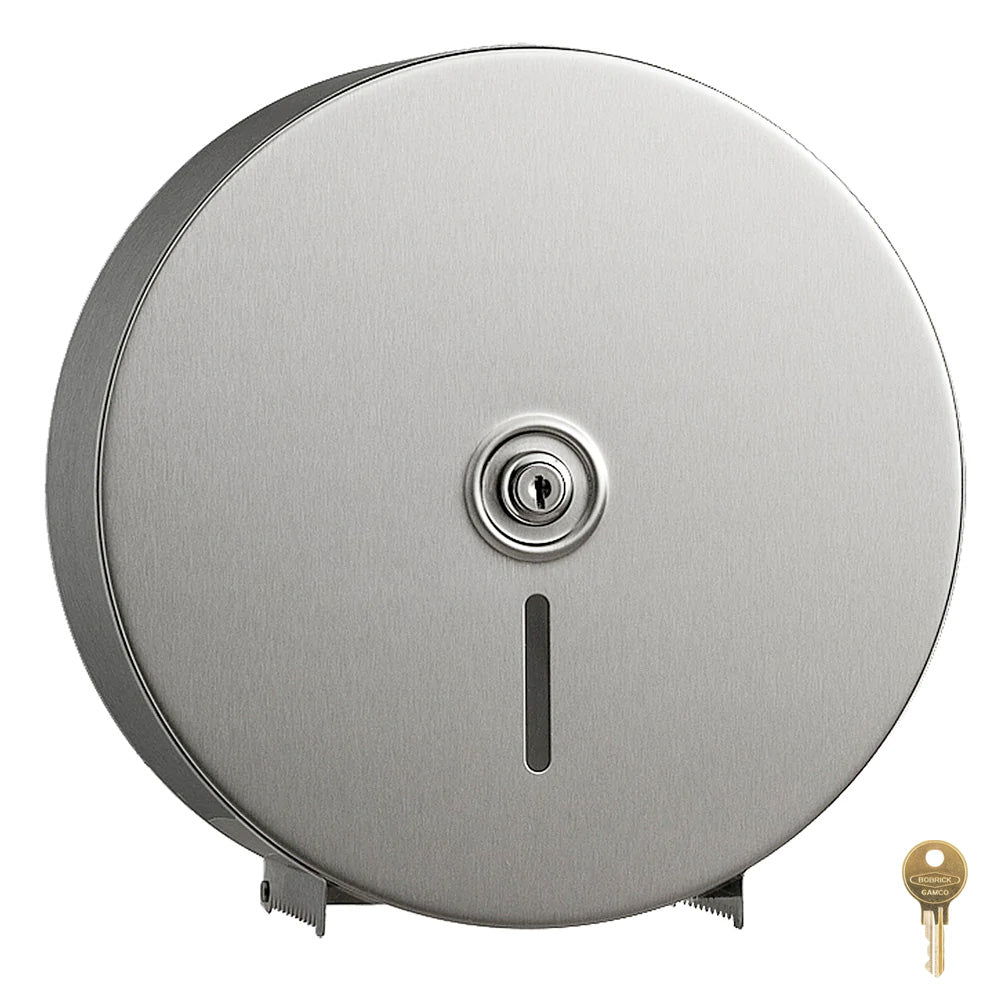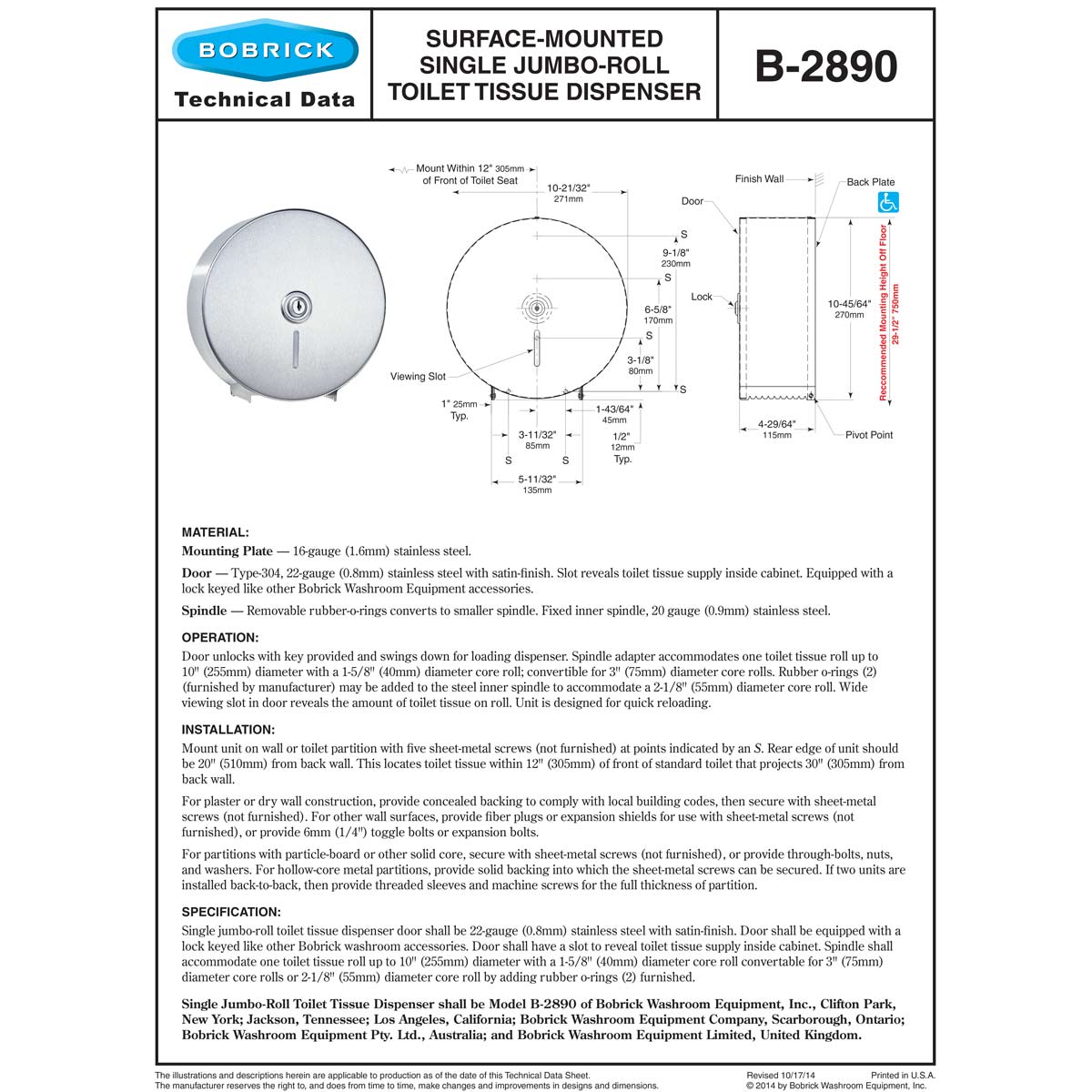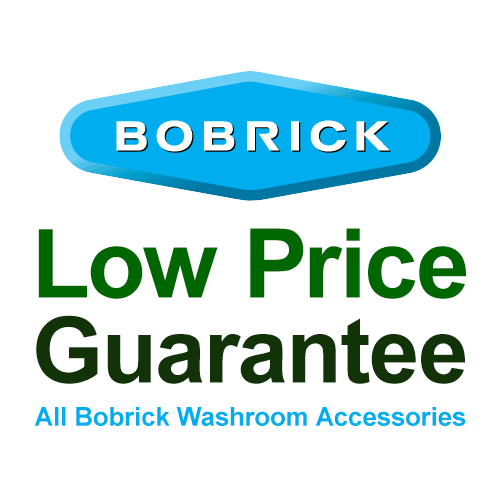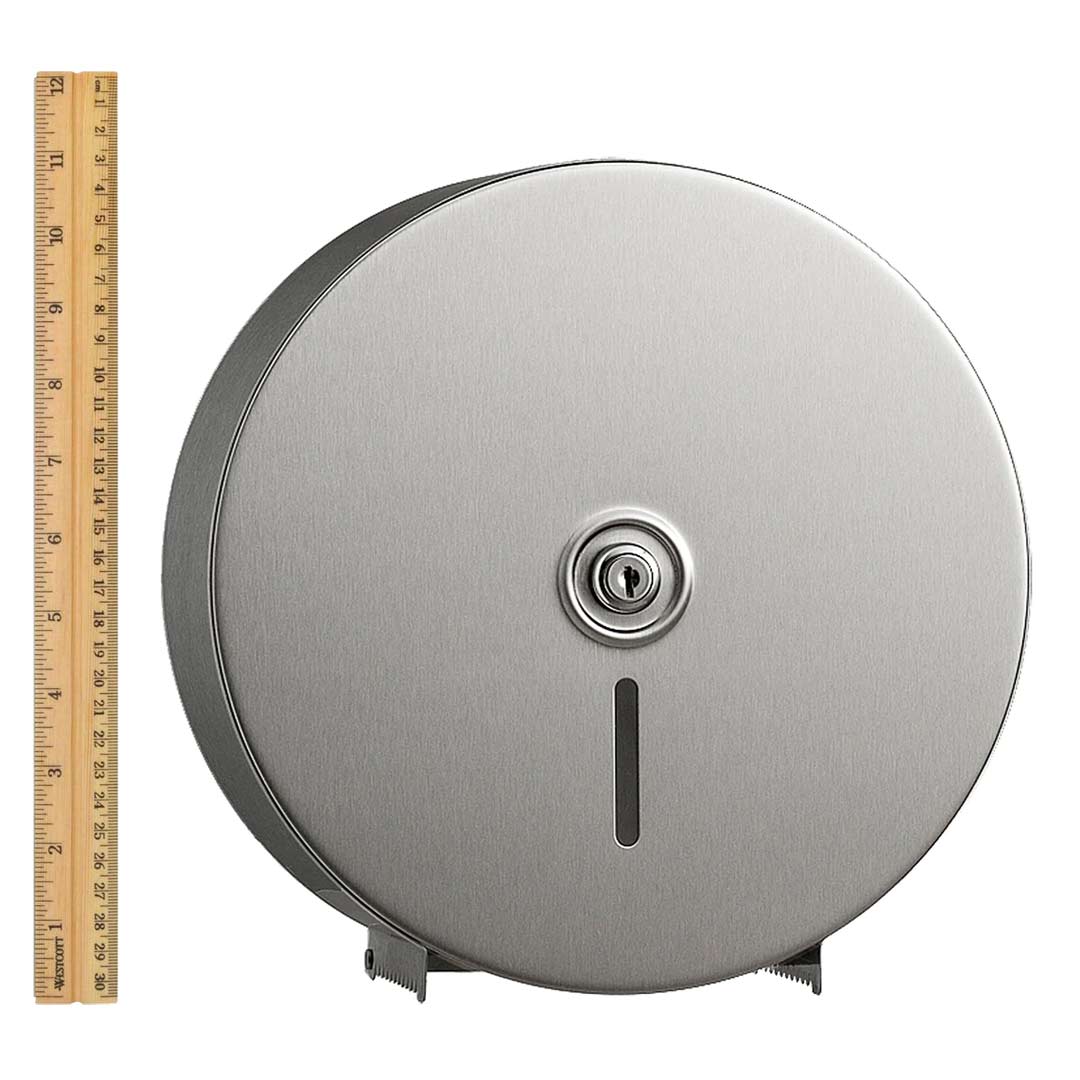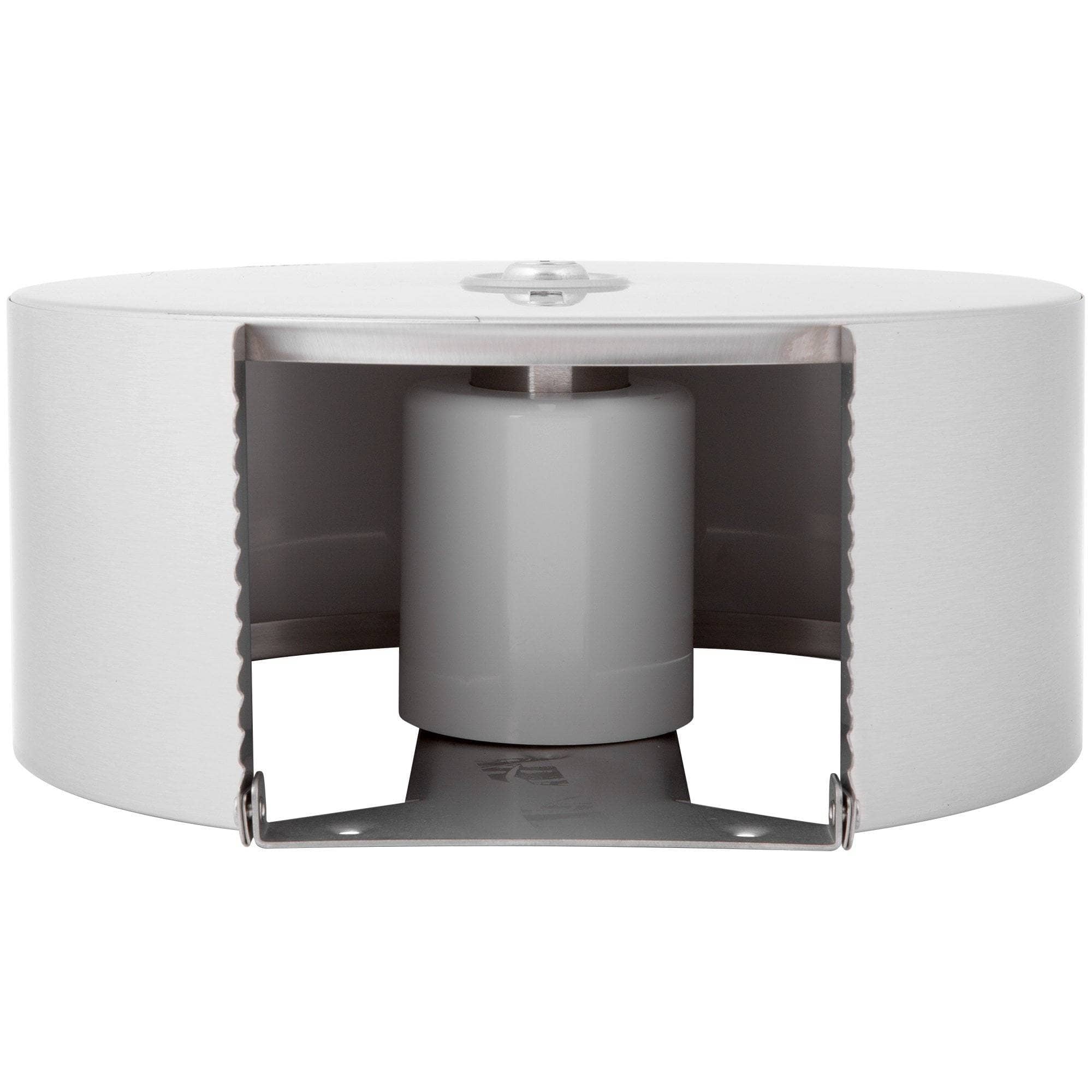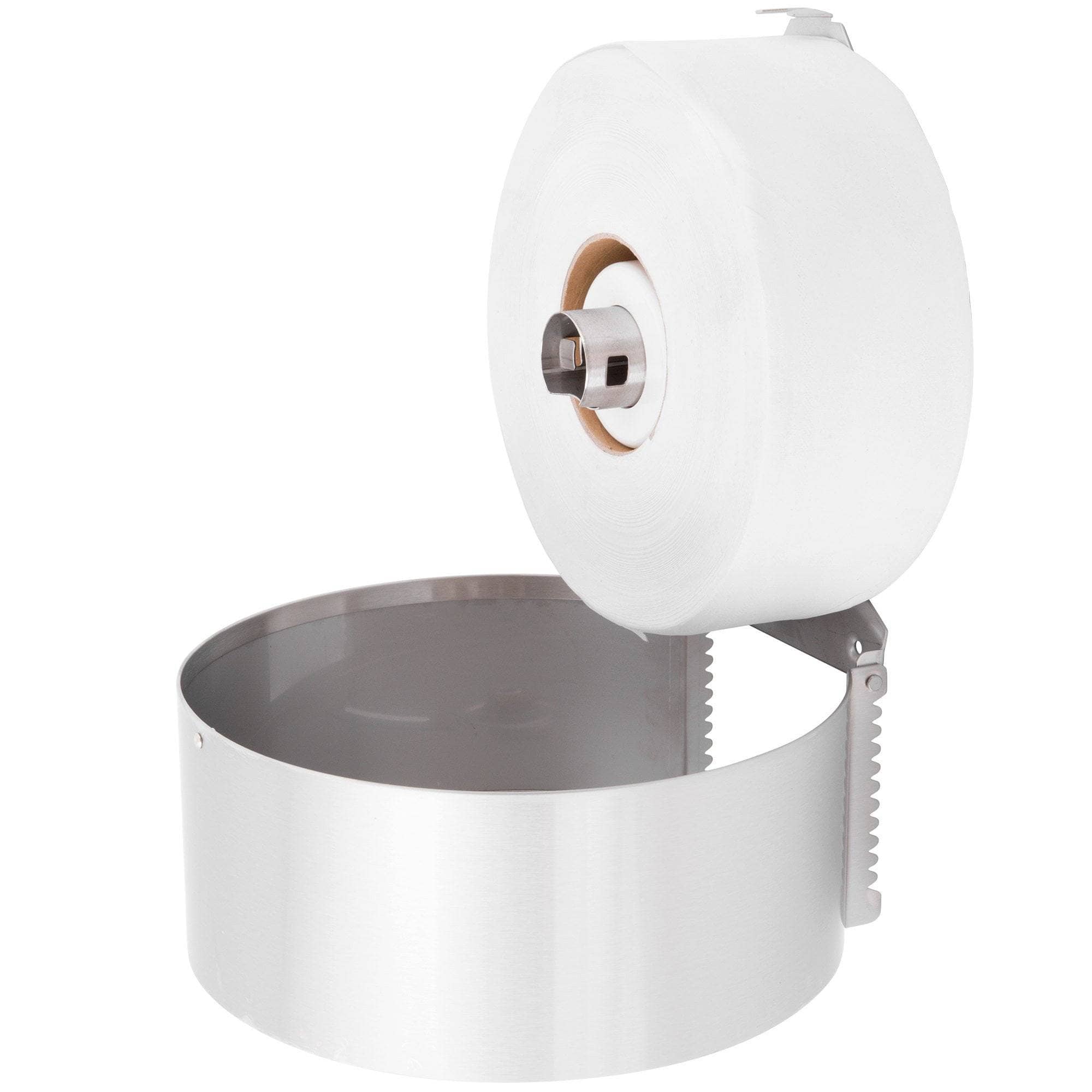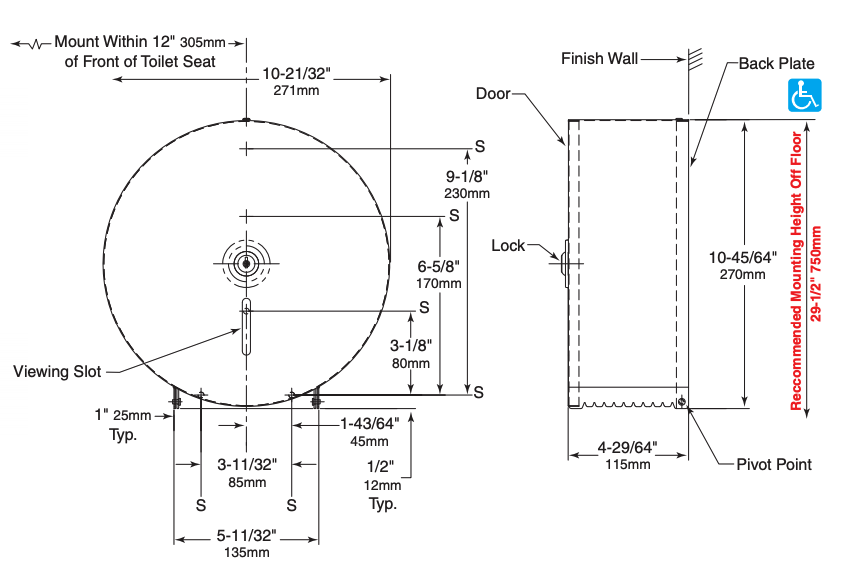 Bobrick B-2890 Commercial Toilet Paper Dispenser, Surface-Mounted, Stainless Steel w/ Satin Finish
$65.90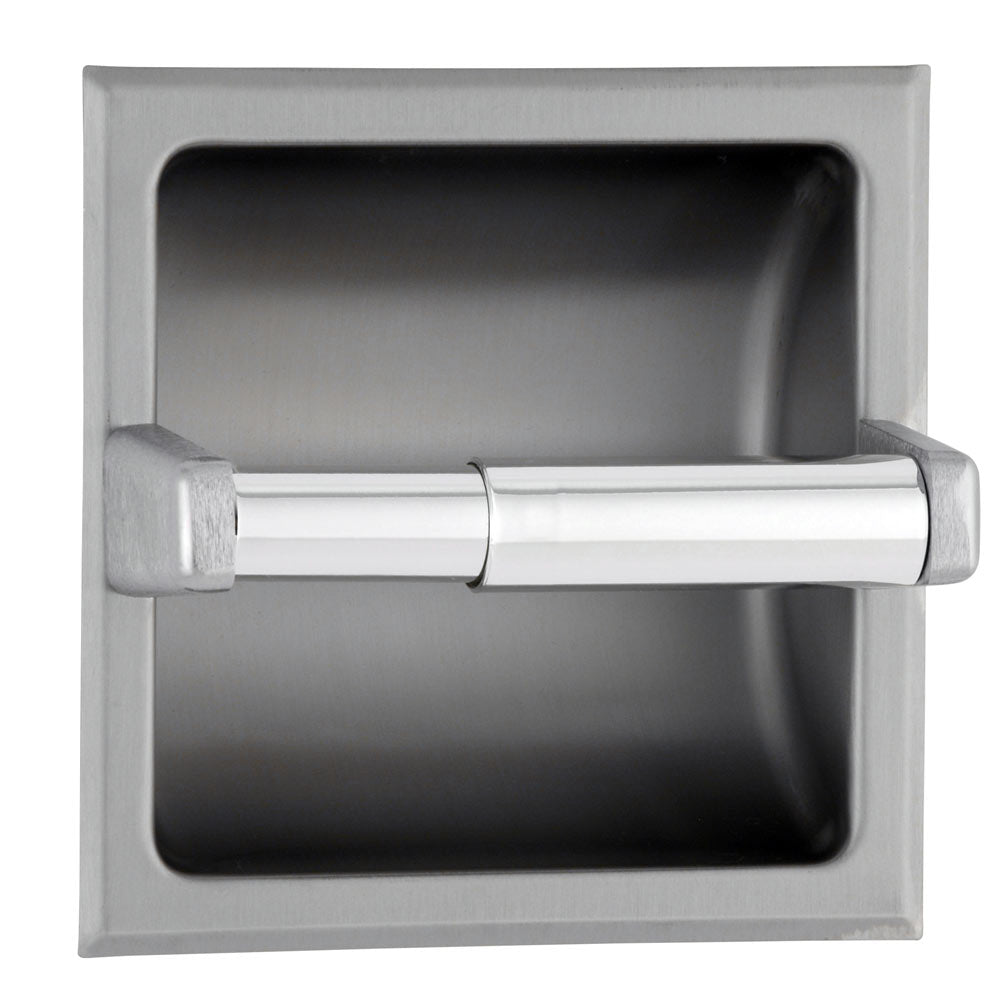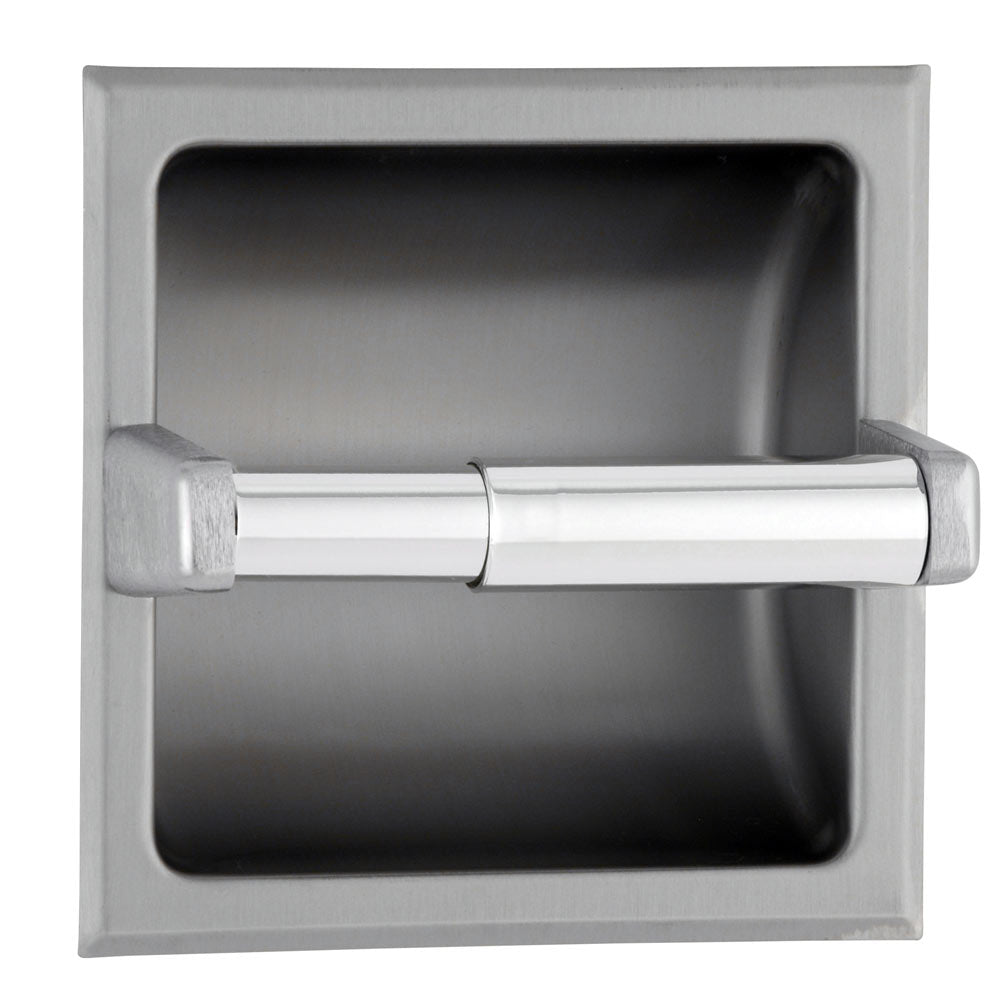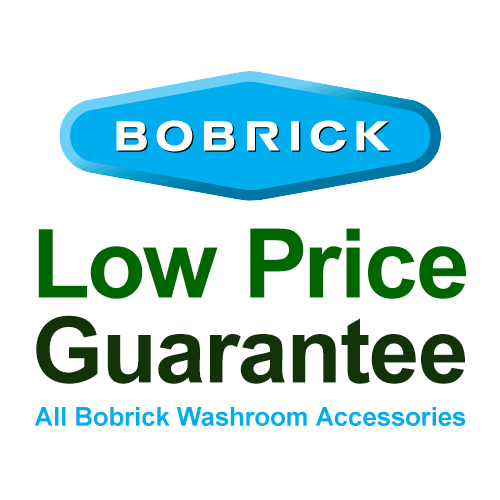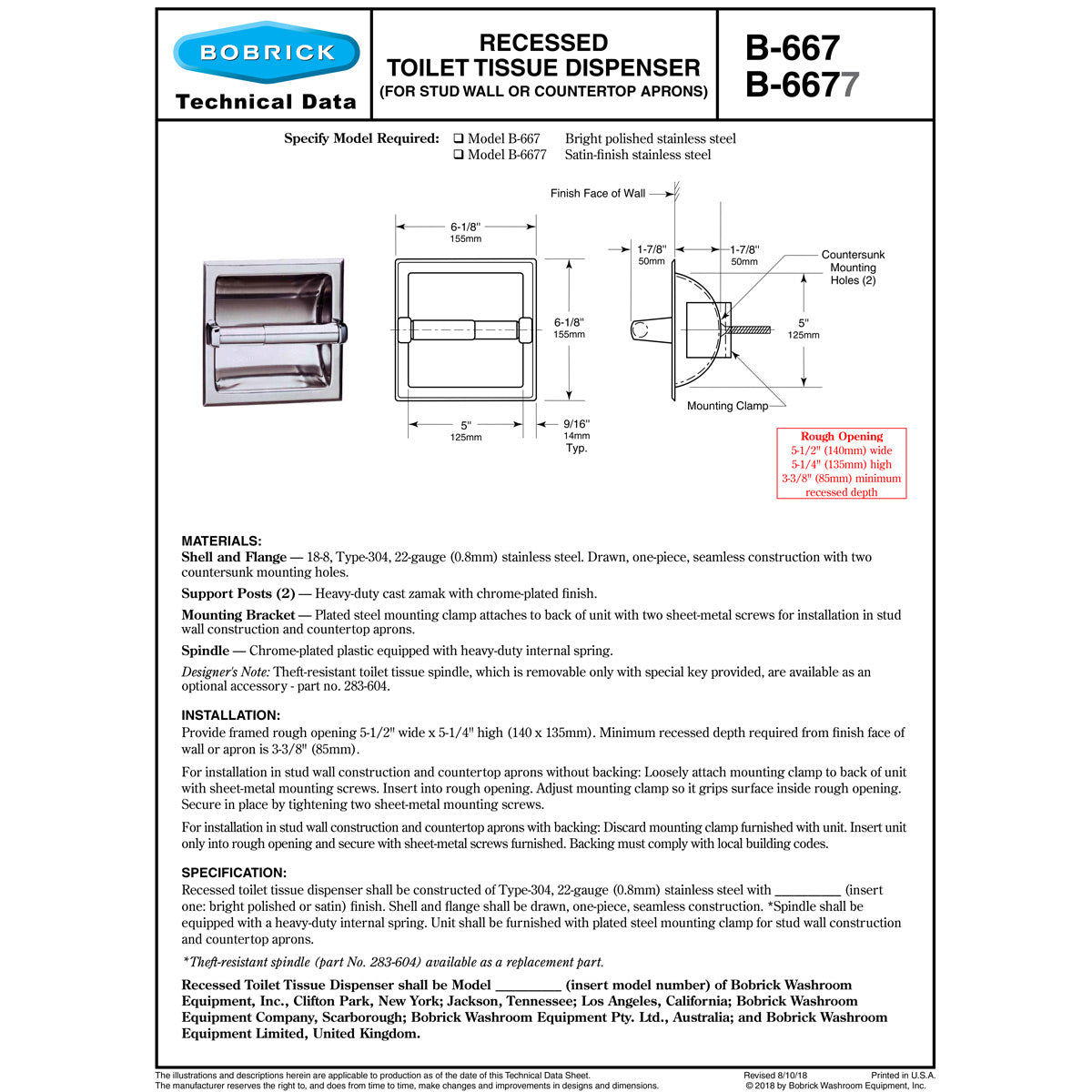 Bobrick B-6677 Commercial Toilet Paper Dispenser, Recessed-Mounted, Stainless Steel w/ Satin Finish
$46.58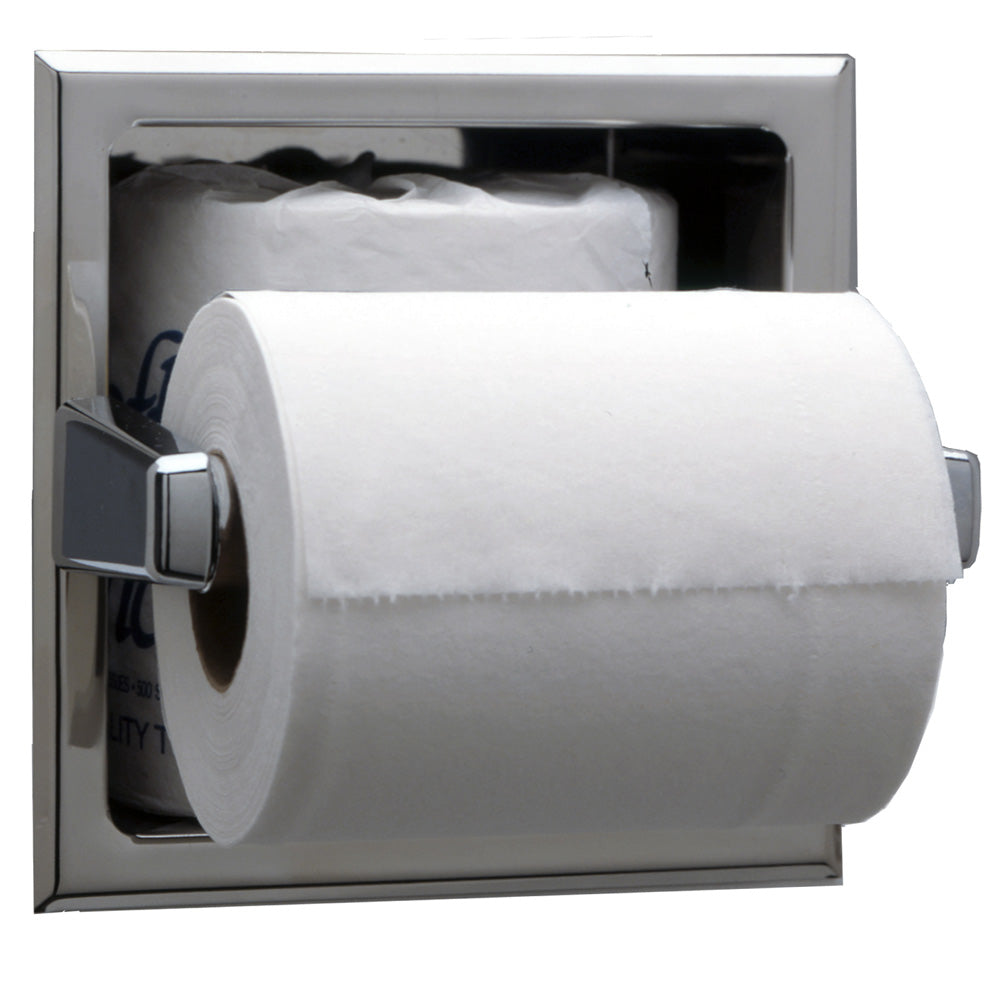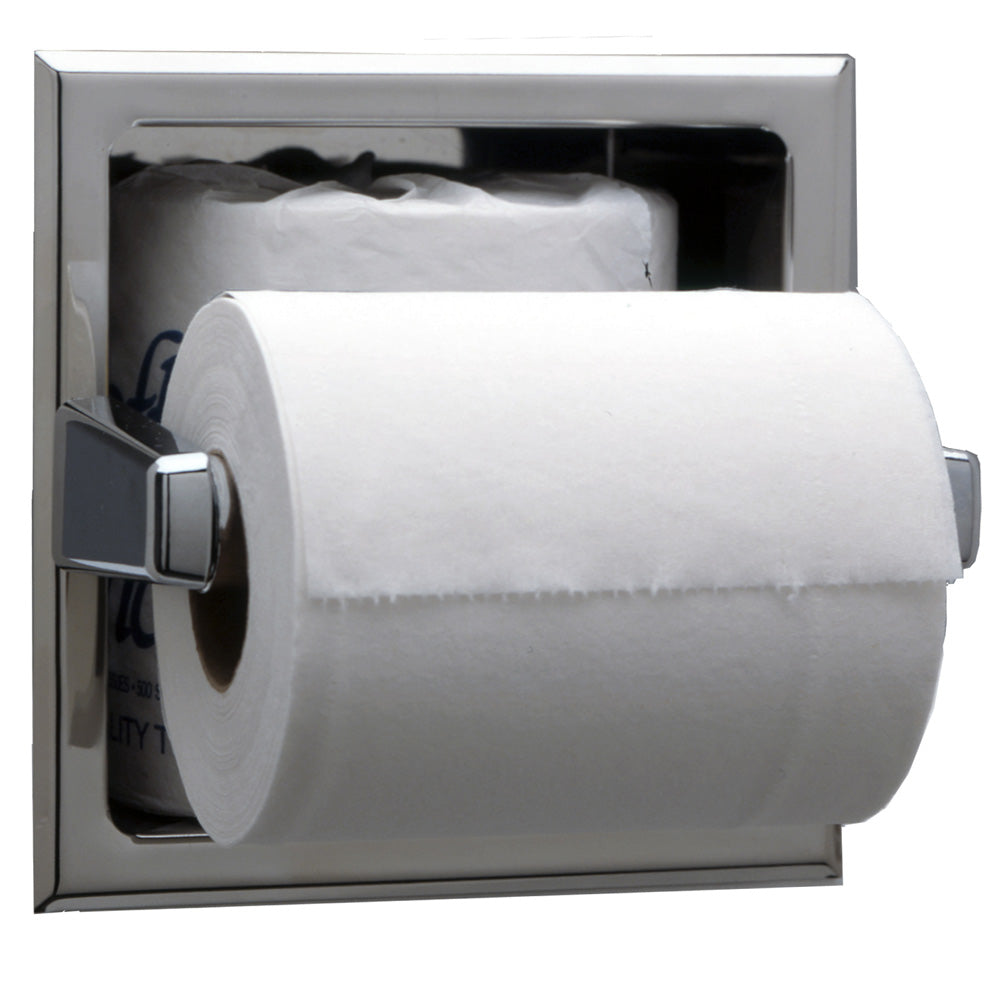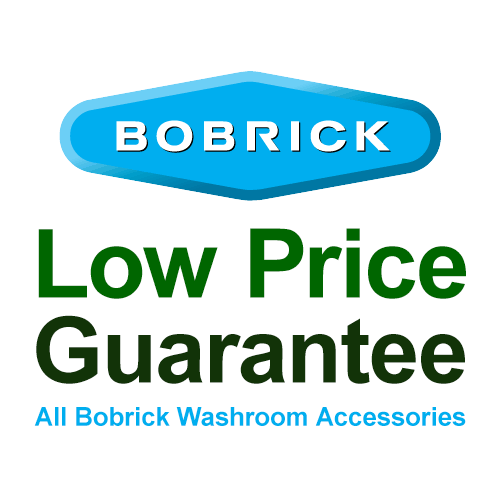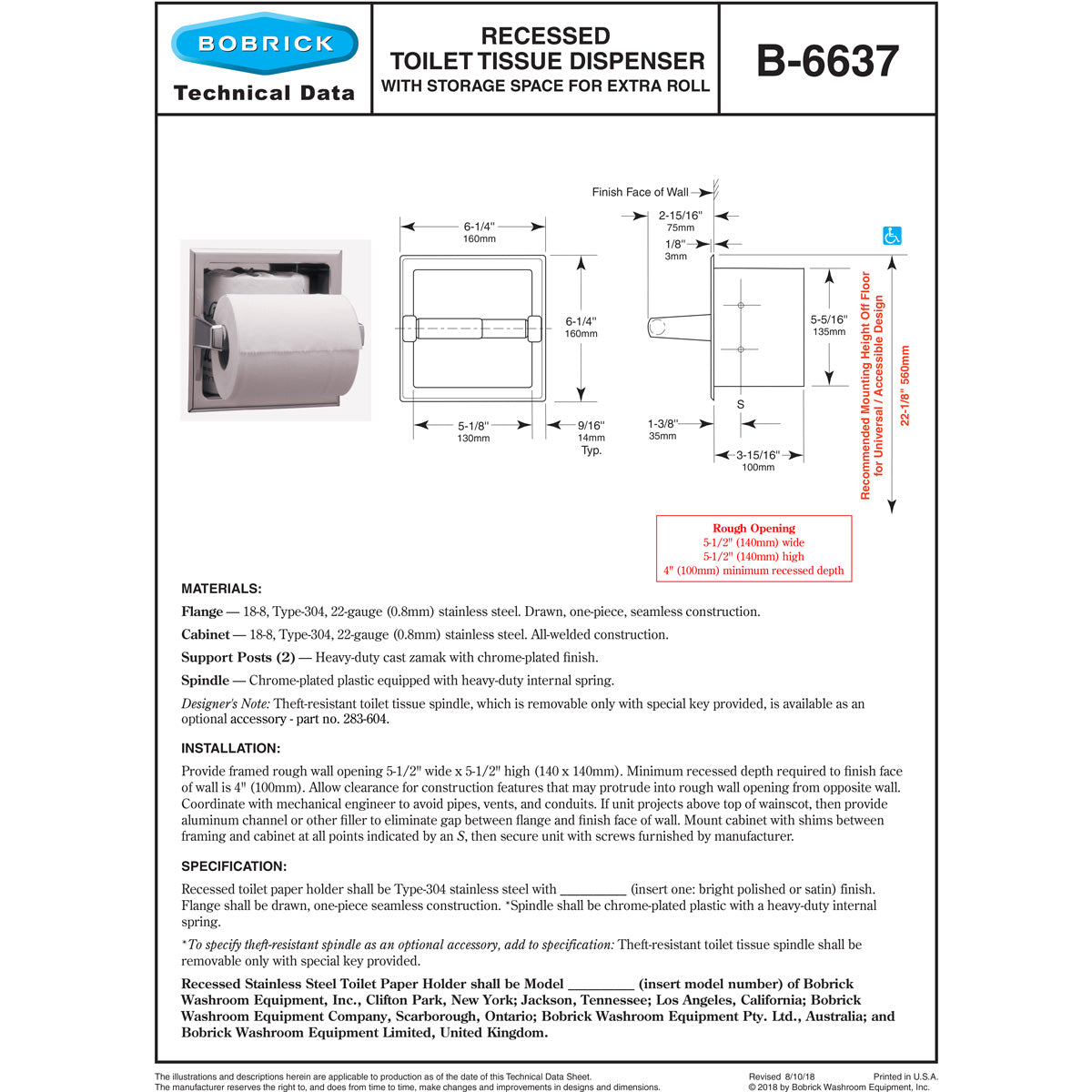 Bobrick B-6637 Commercial Toilet Paper Dispenser, Recessed-Mounted, Stainless Steel w/ Satin Finish
$51.23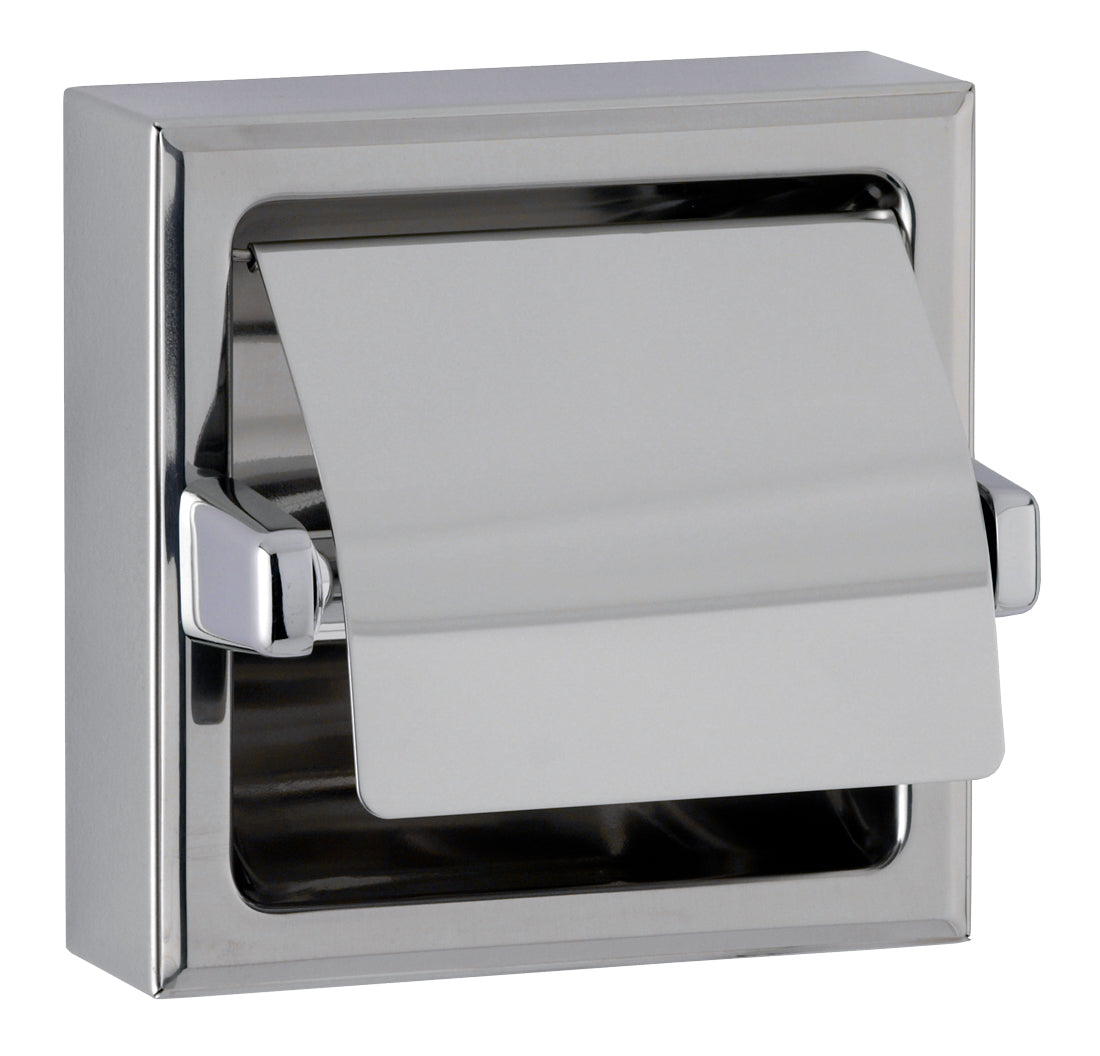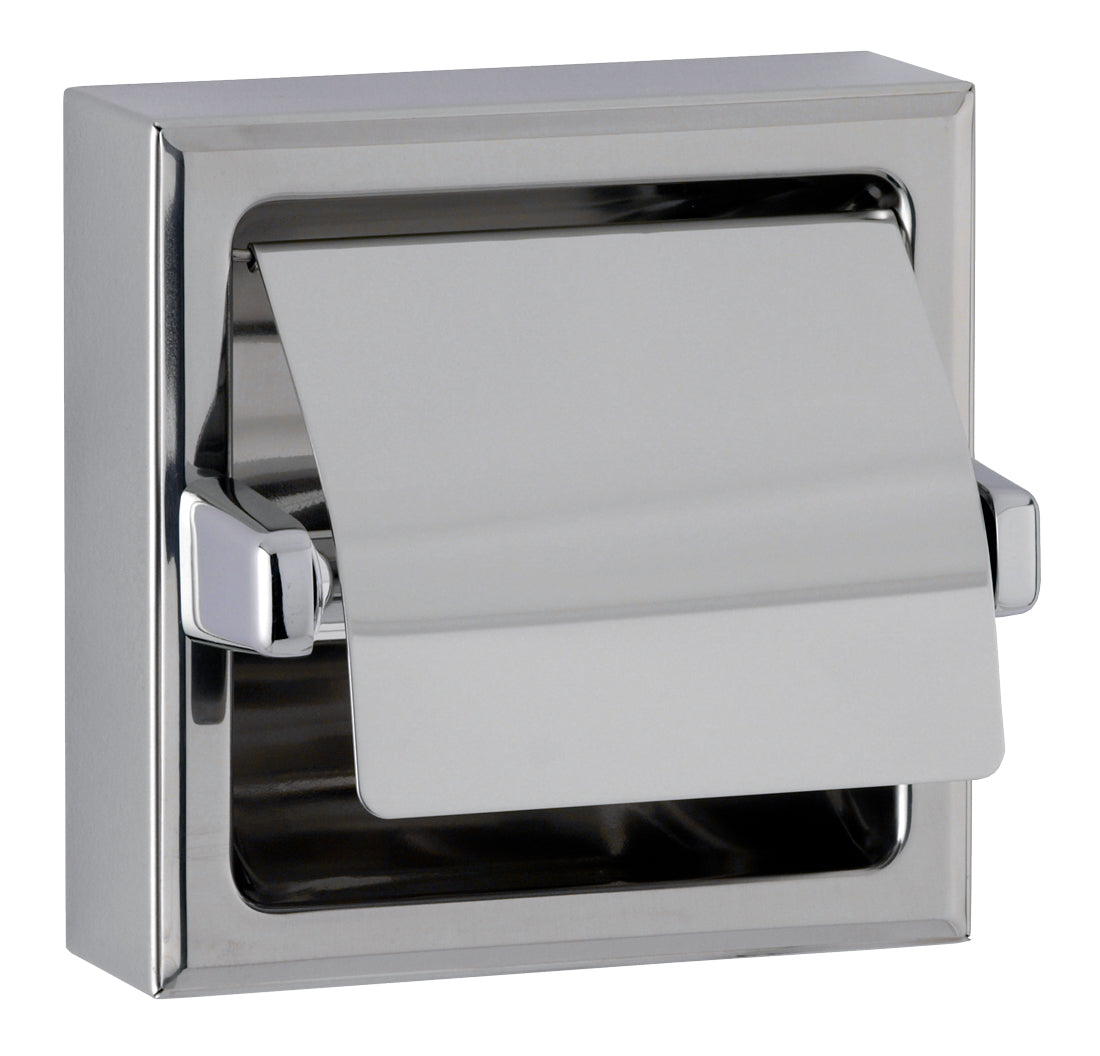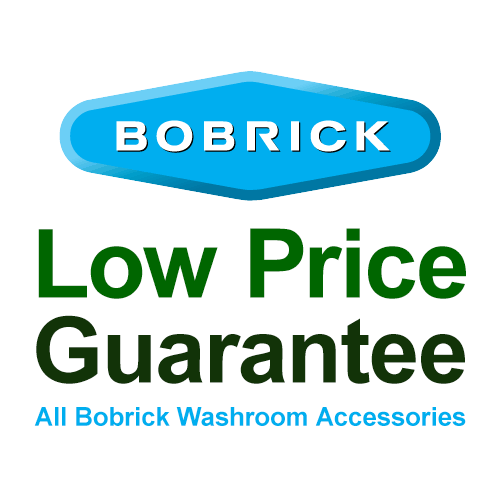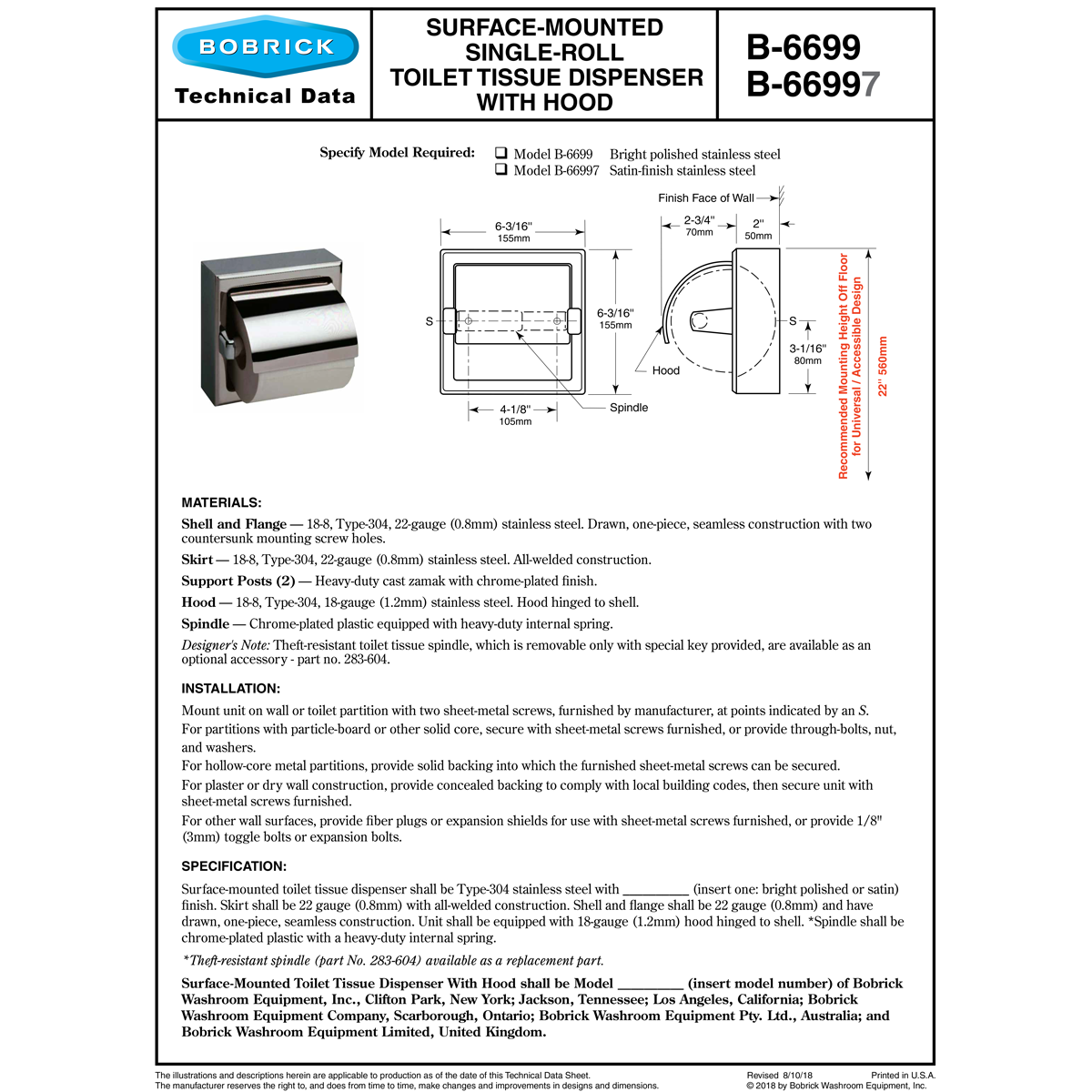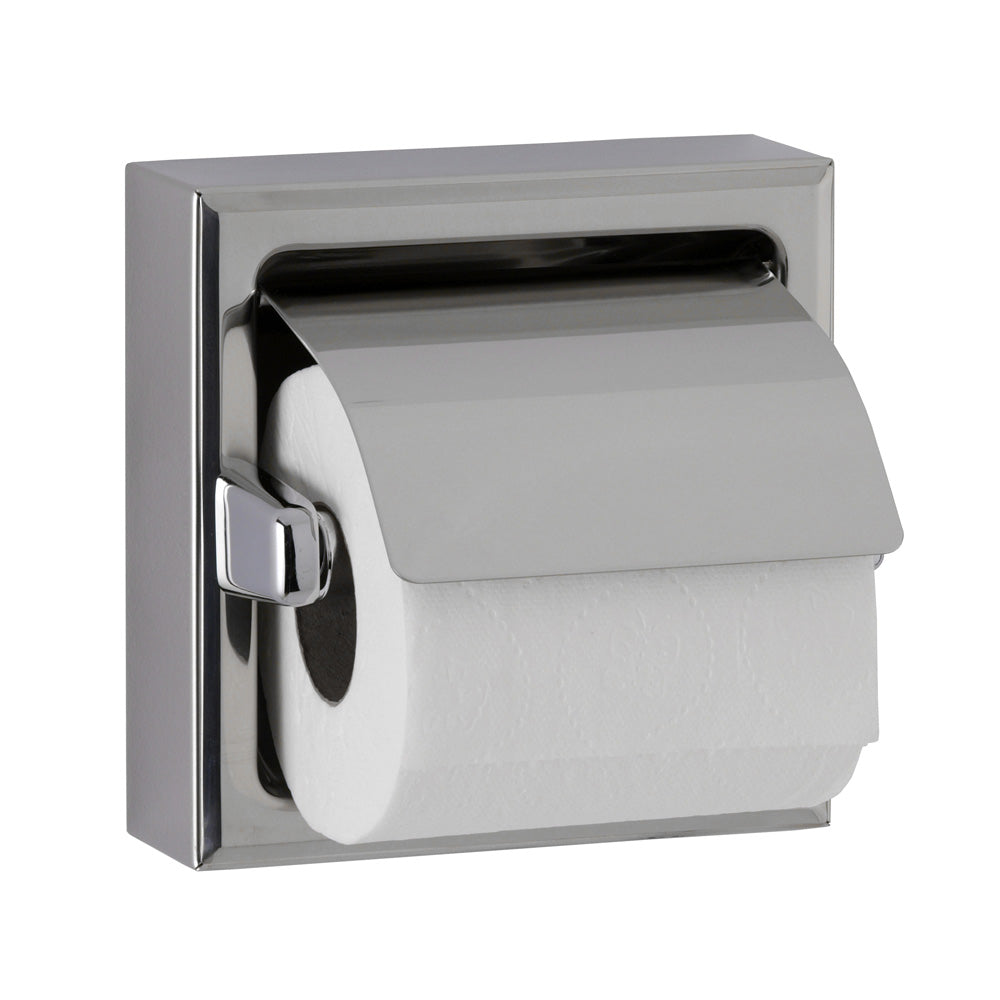 Bobrick B-6699 Commercial Toilet Paper Dispenser w/ Hood, Surface-Mounted, Zamak w/ Chrome Finish 2 - Surface-Mounted Toilet Tissue Dispenser with Hood
$100.74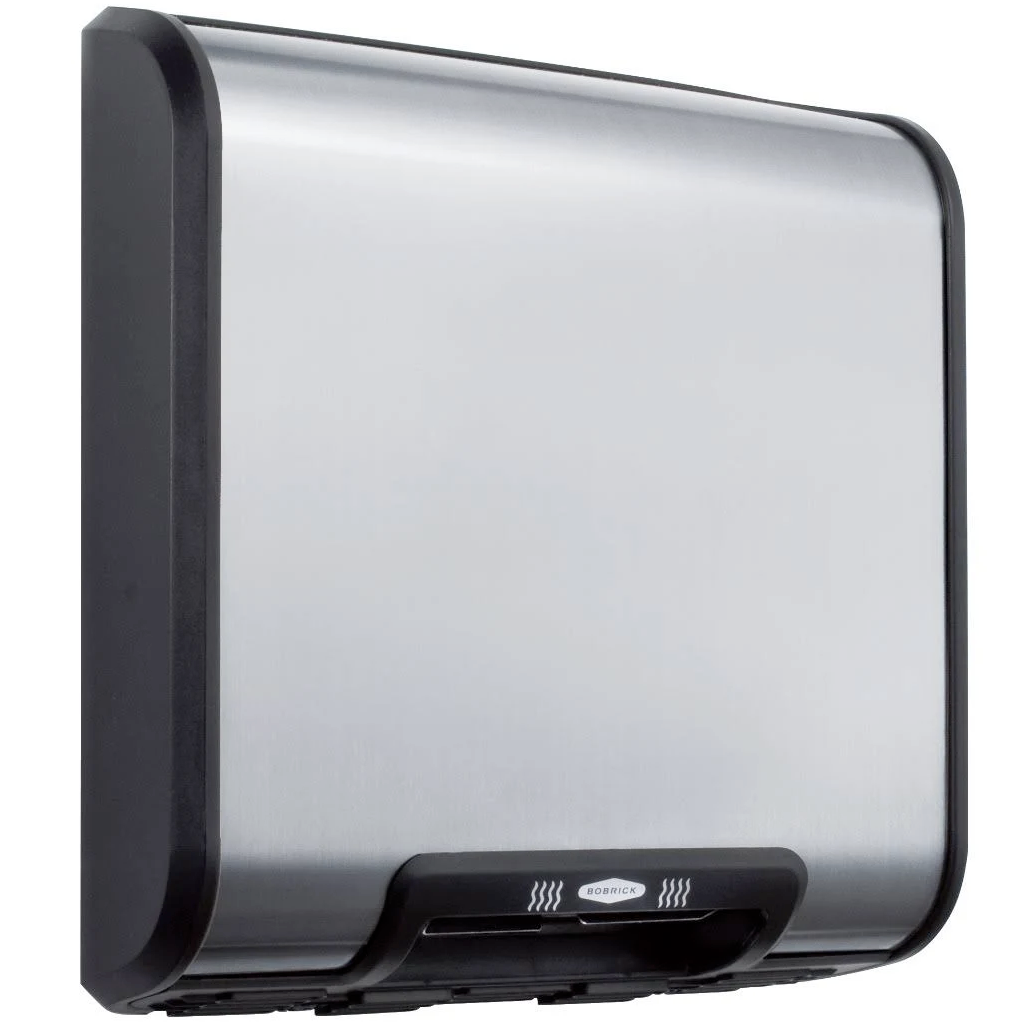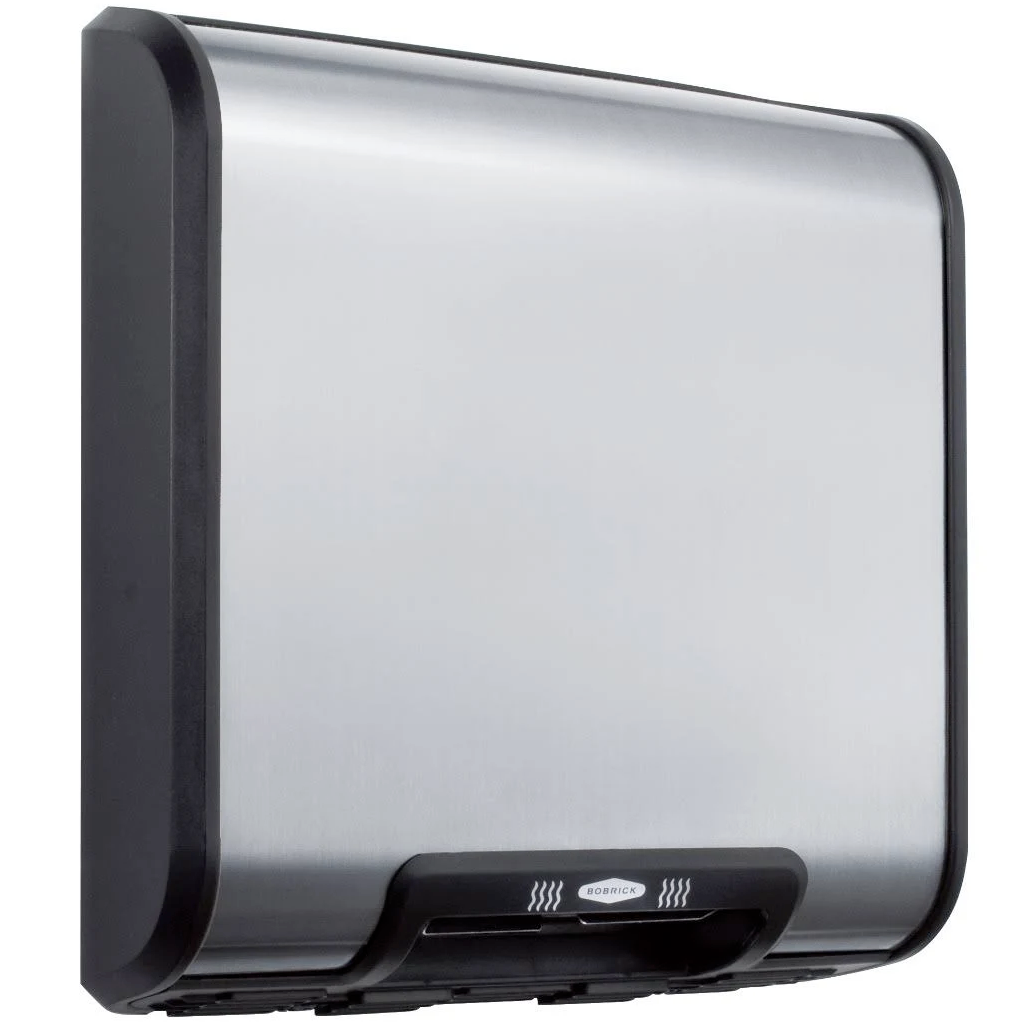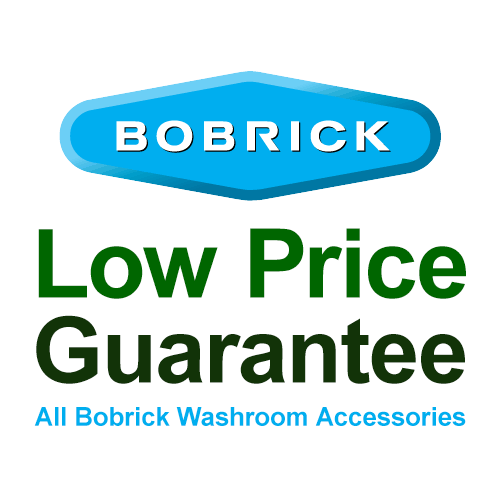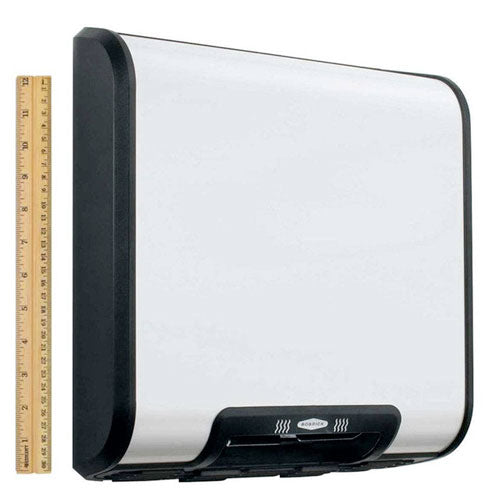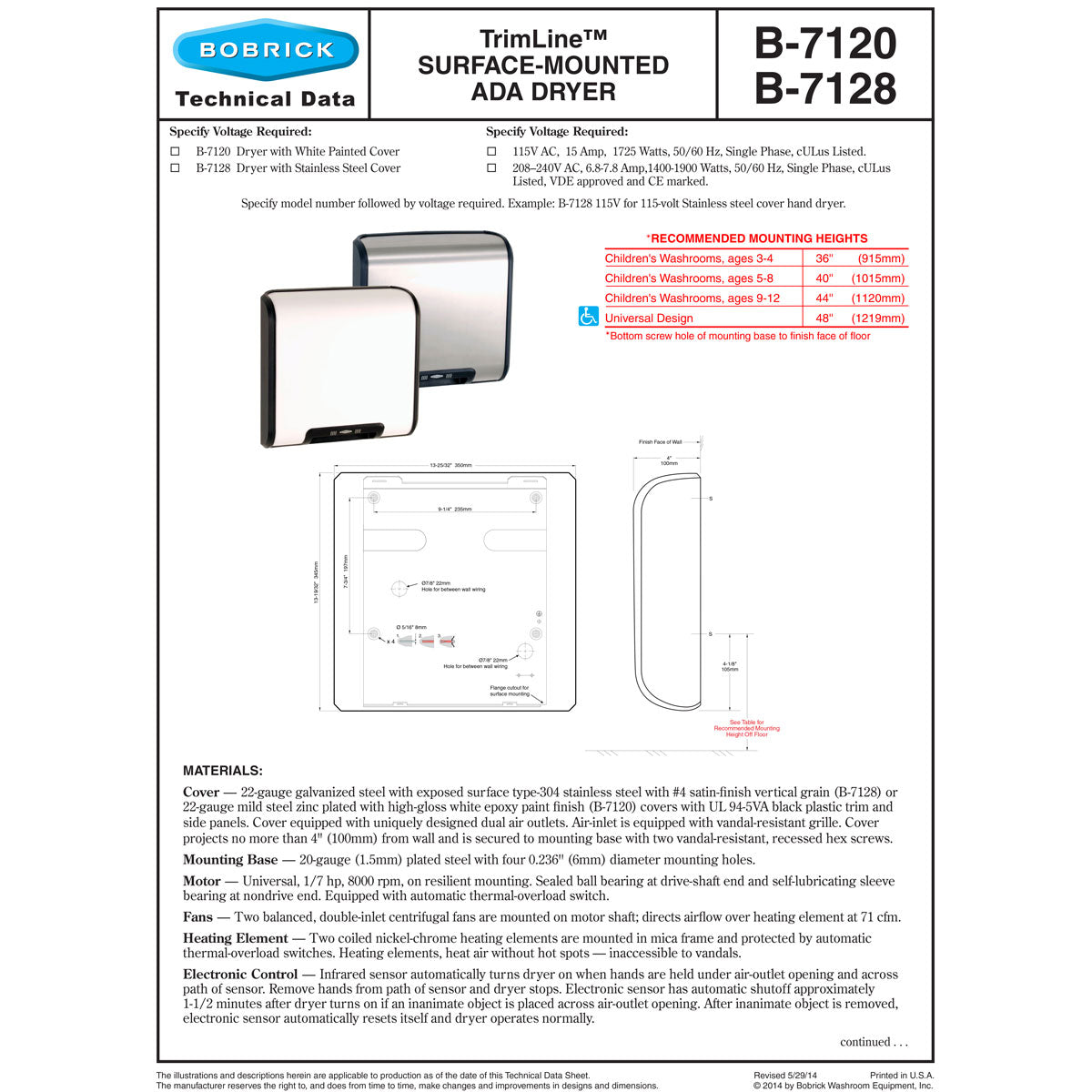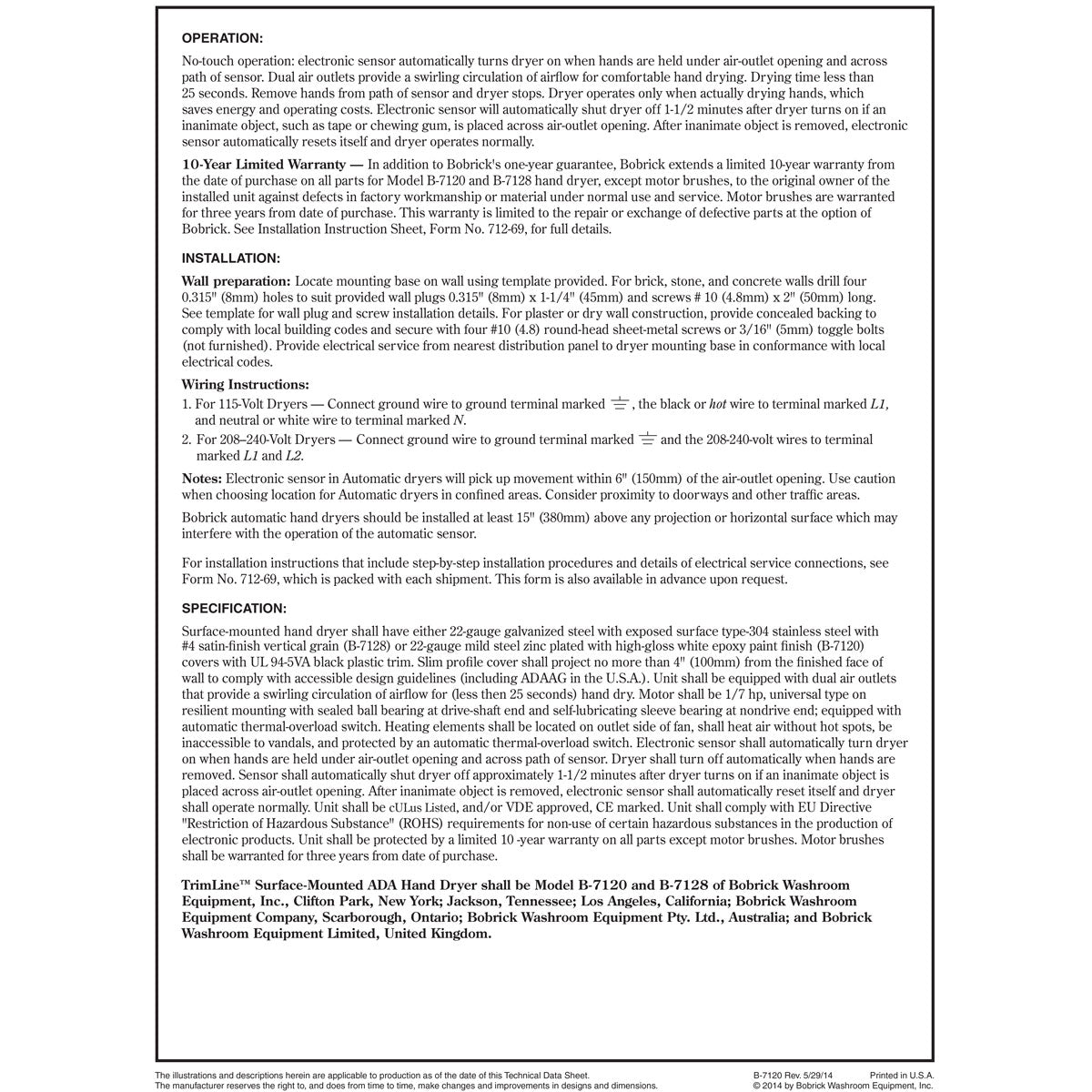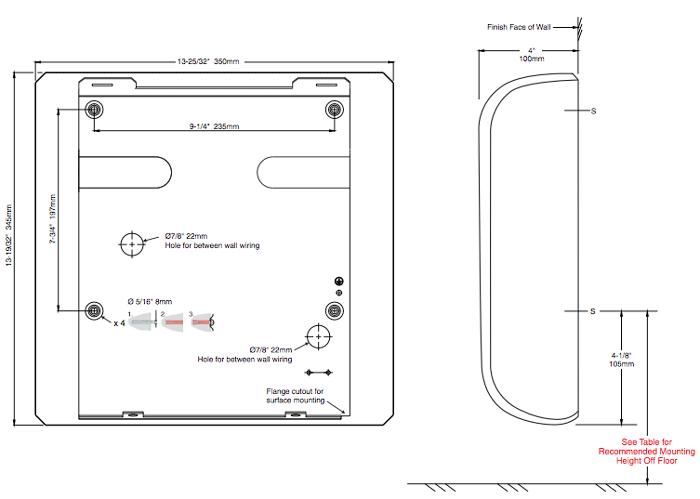 Bobrick B-7128 Automatic Hand Dryer, 115 Volt, Surface-Mounted, Stainless Steel
$616.17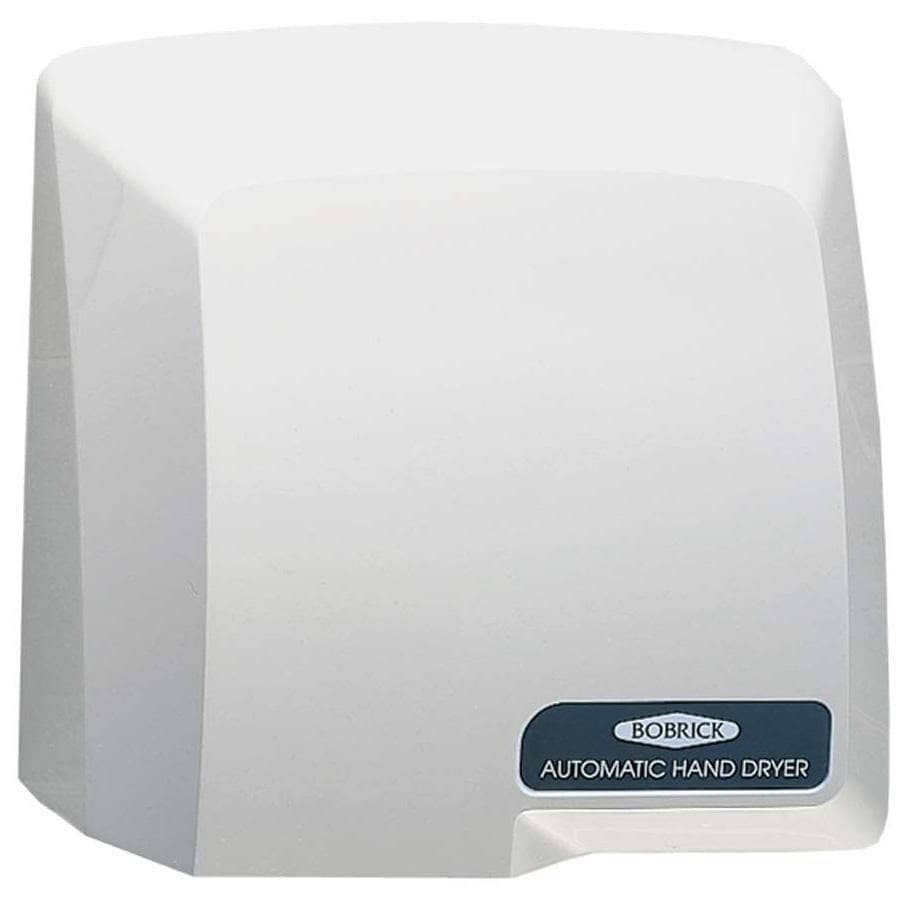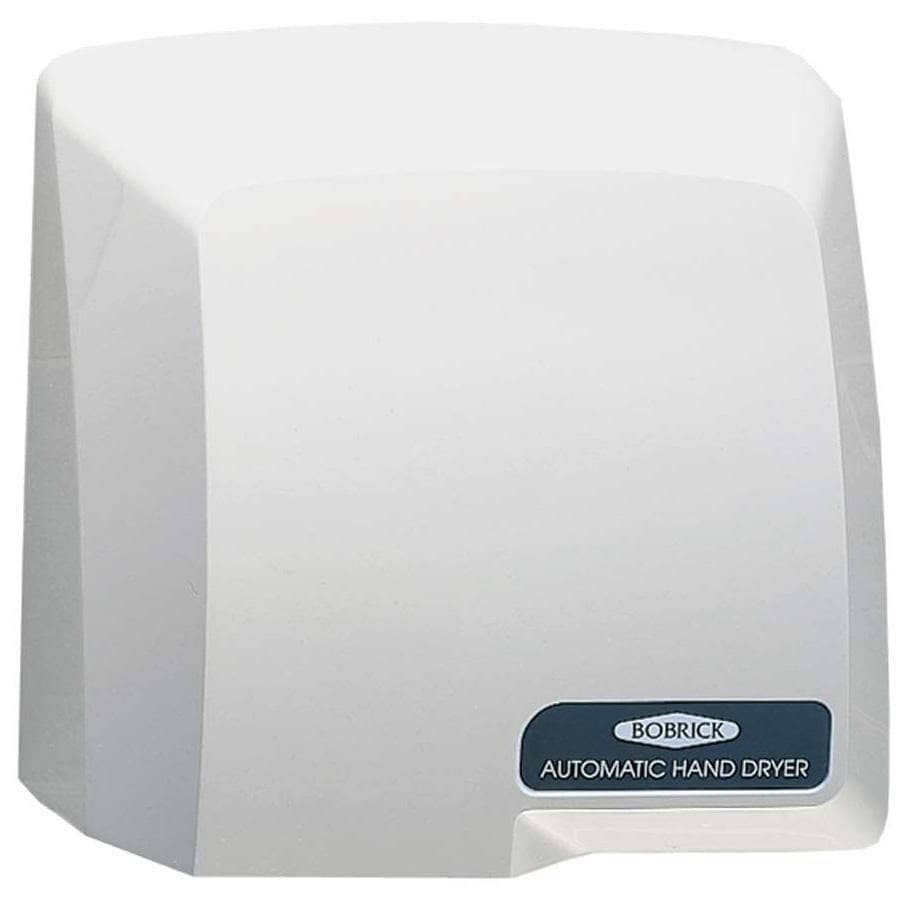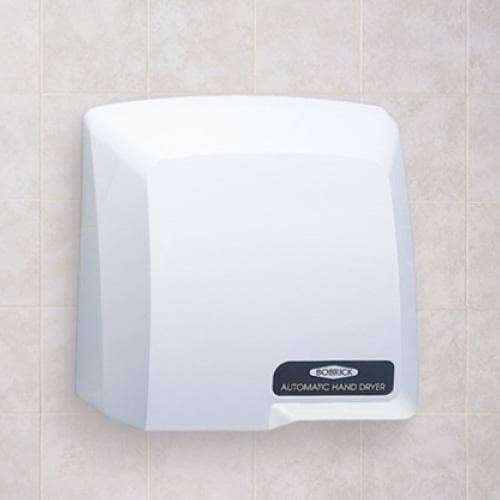 Bobrick B-710 Automatic Hand Dryer, 115 Volt, Surface-Mounted, Plastic
$397.96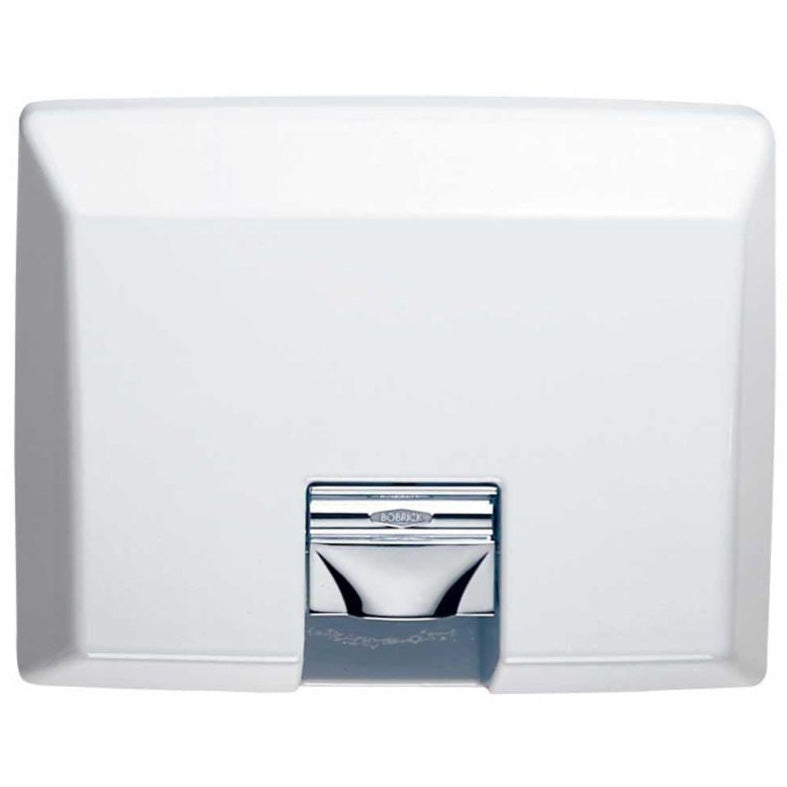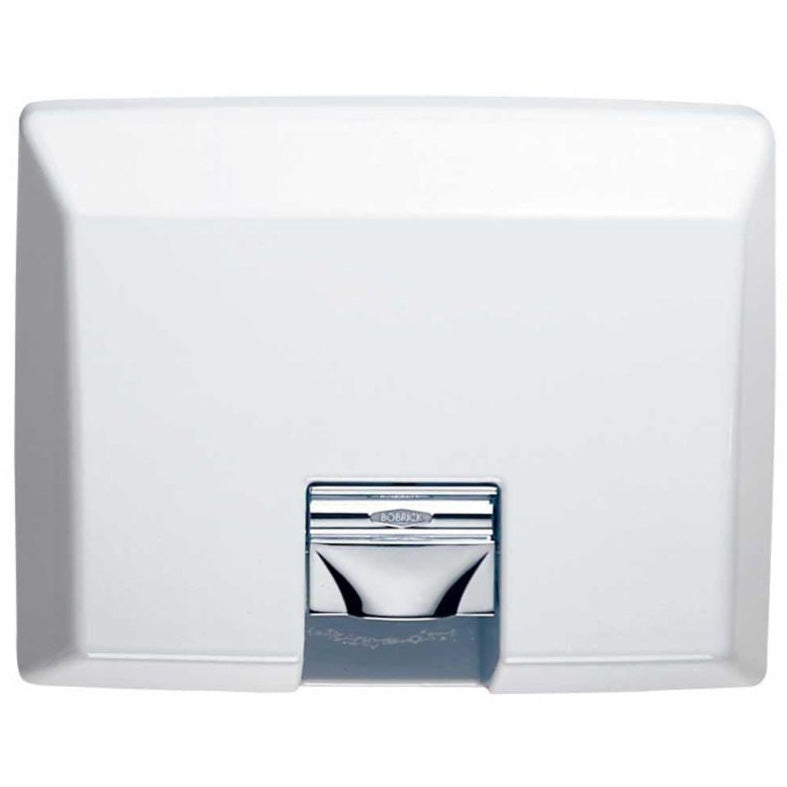 Bobrick B-750 115V AirCraft ADA Recessed Hand Dryer
$1,119.53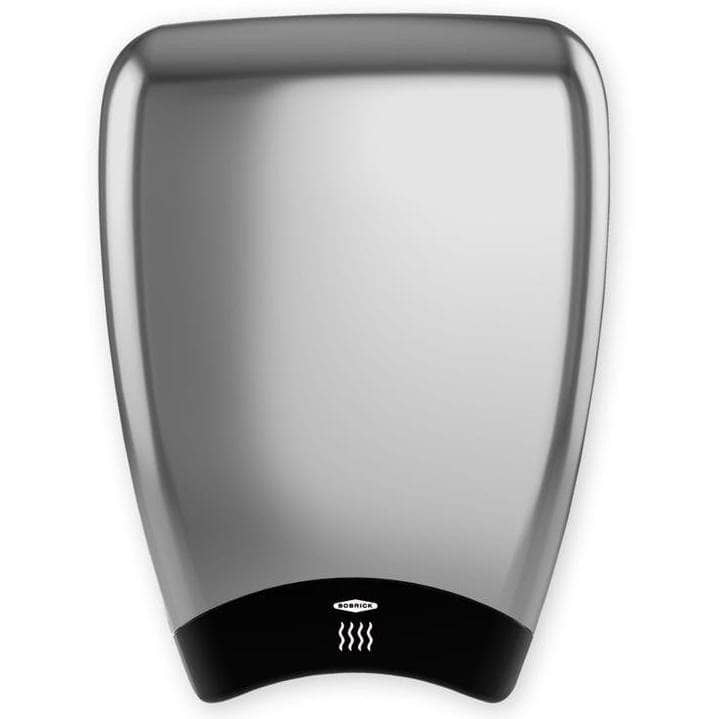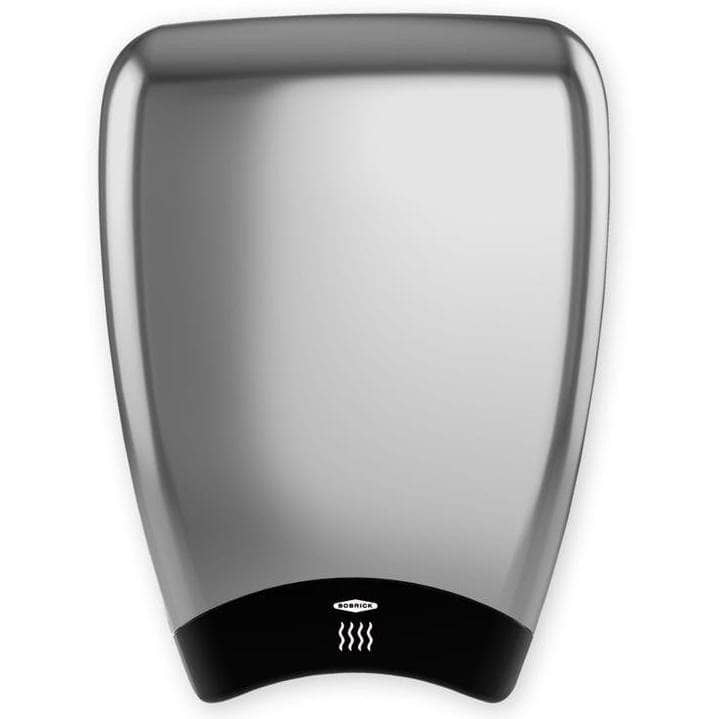 Bobrick 7185 Automatic Hand Dryer, 115 Volt, Surface-Mounted, Aluminum Die-Casting
$440.00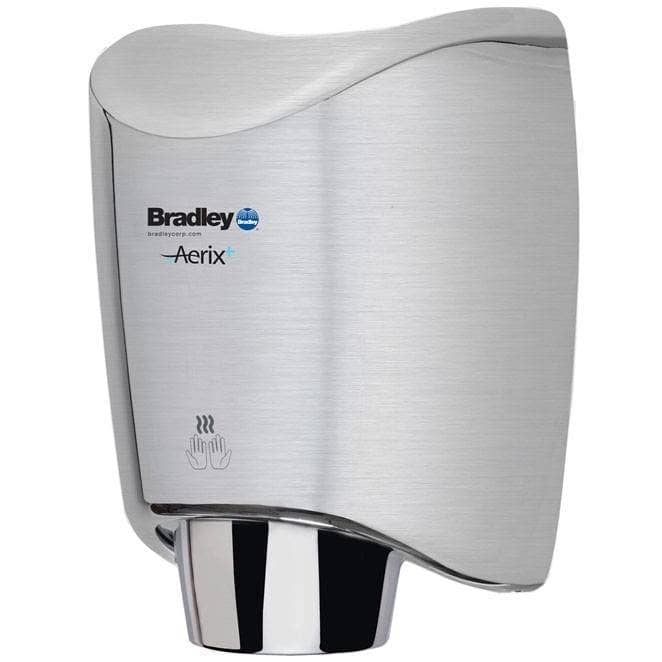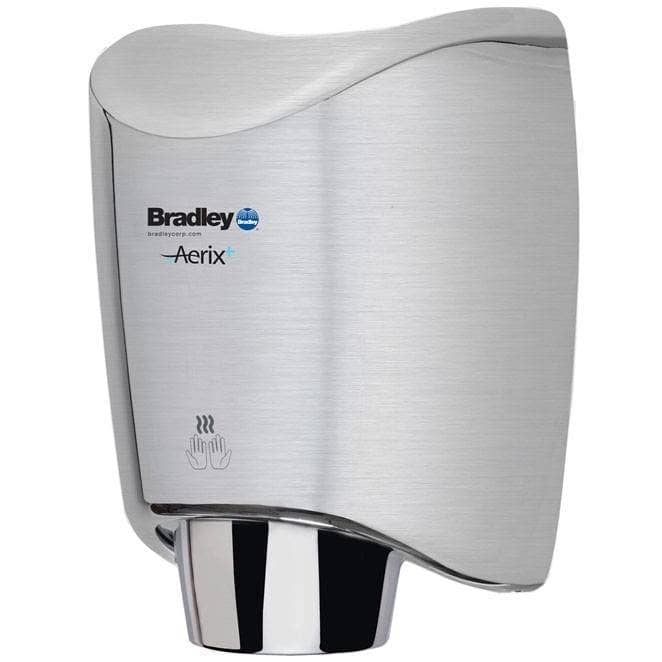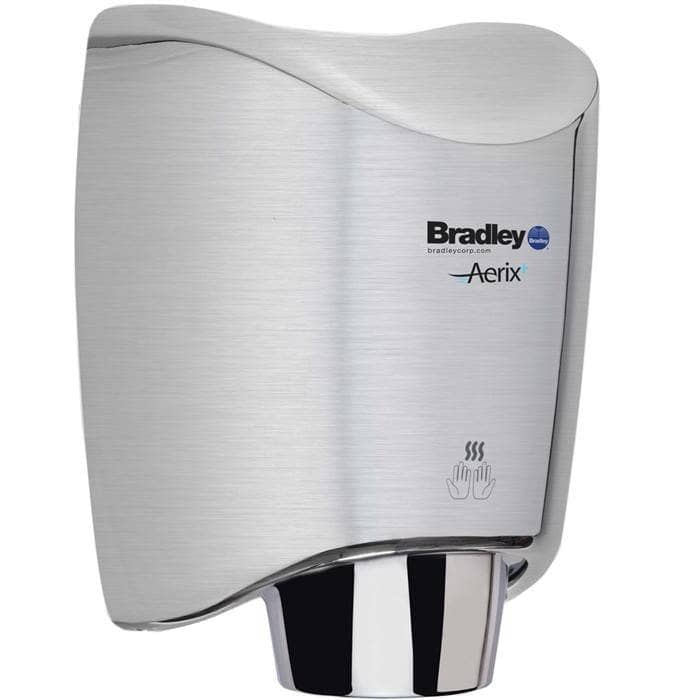 Bradley 2922-2874 Automatic High Efficiency Hand Dryer, 110-120 Volt, Surface-Mounted, Stainless Steel
$723.20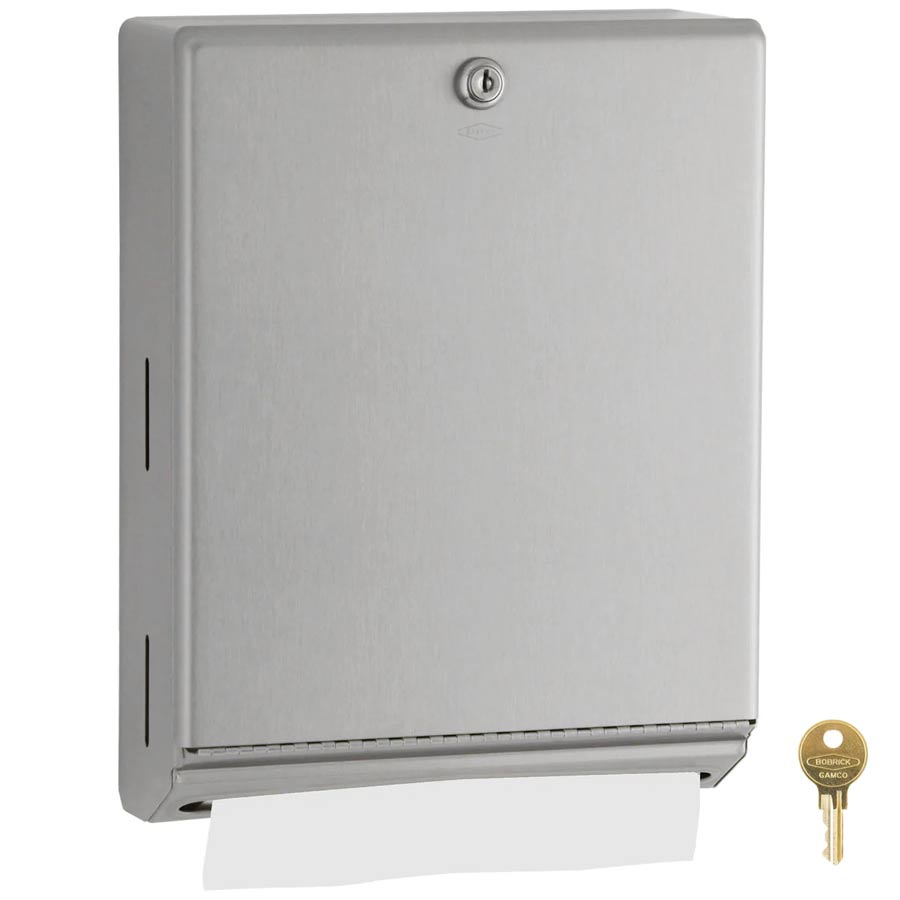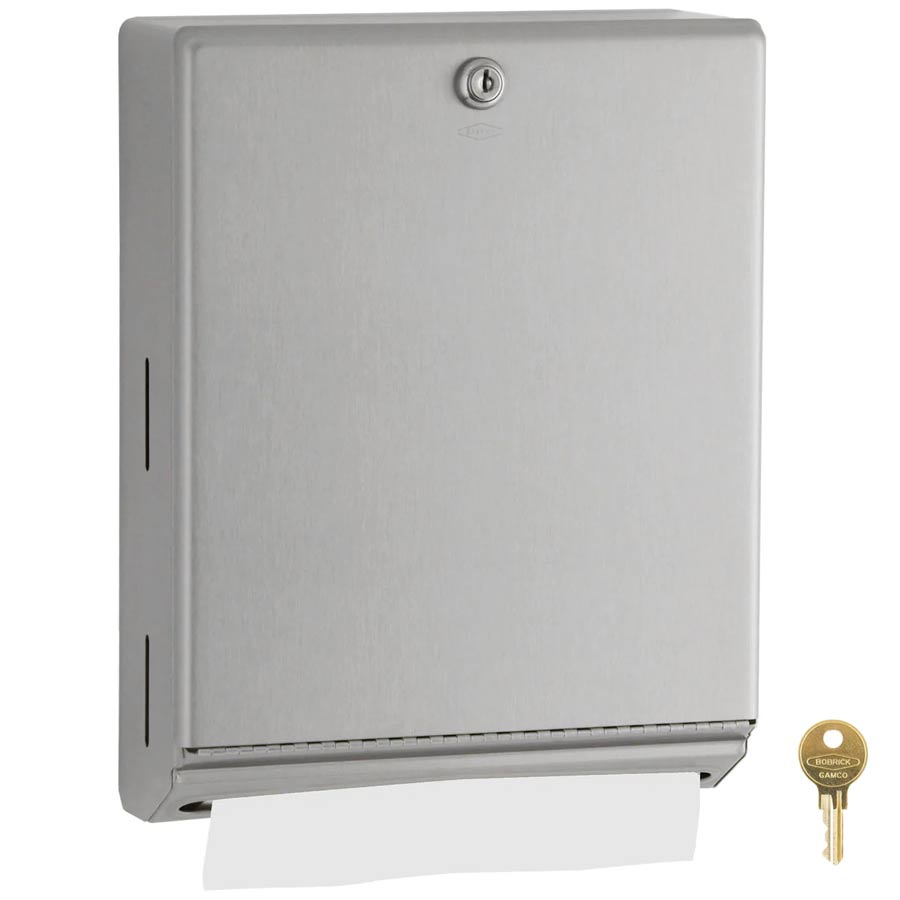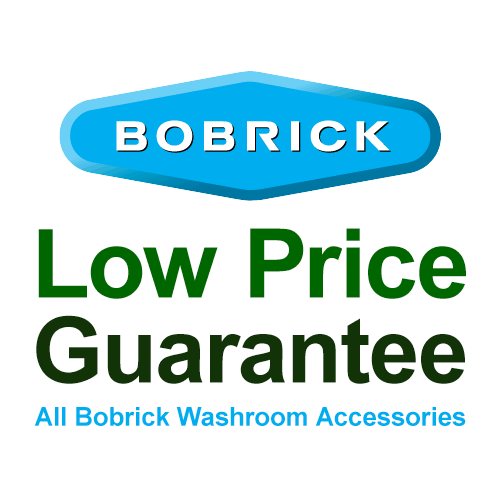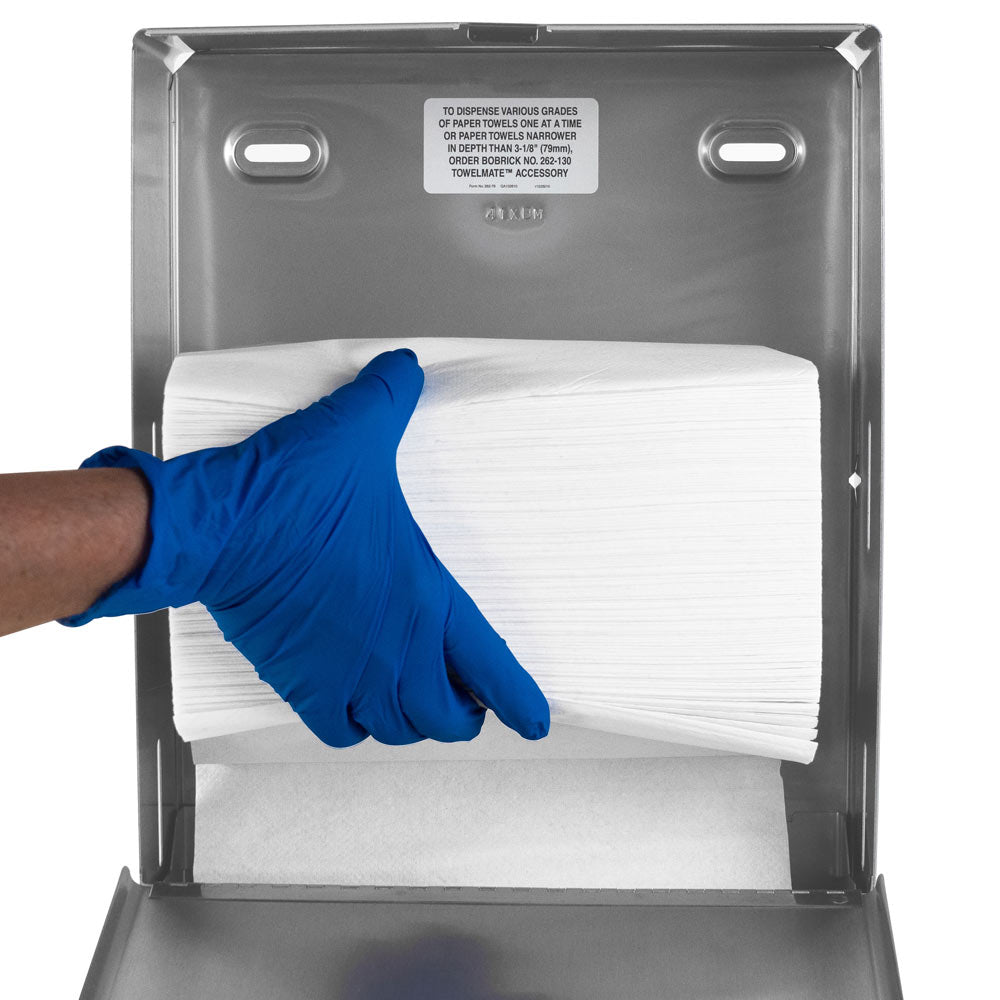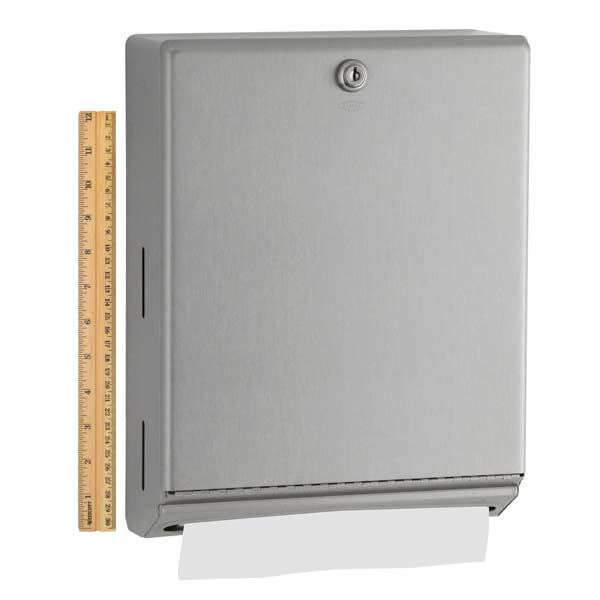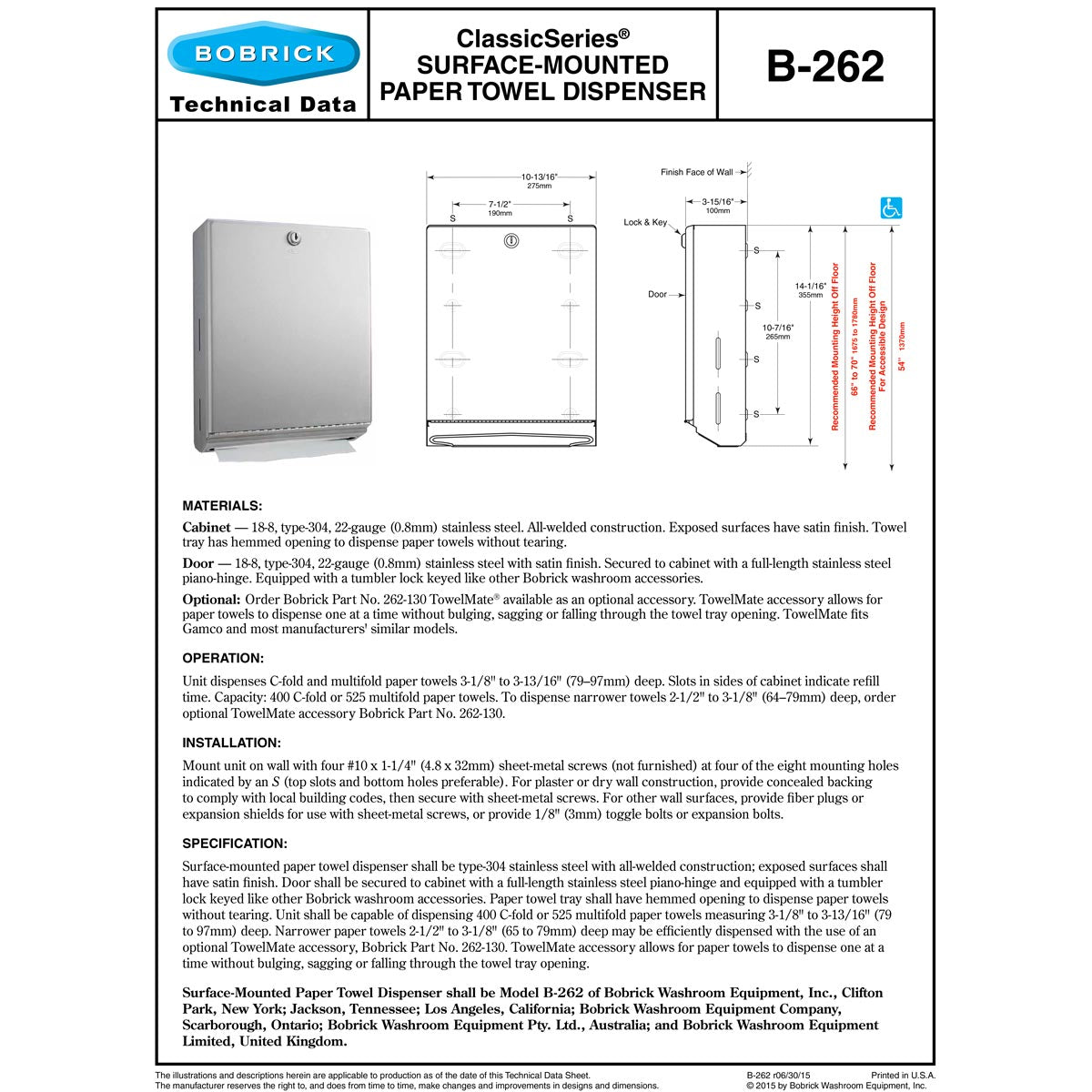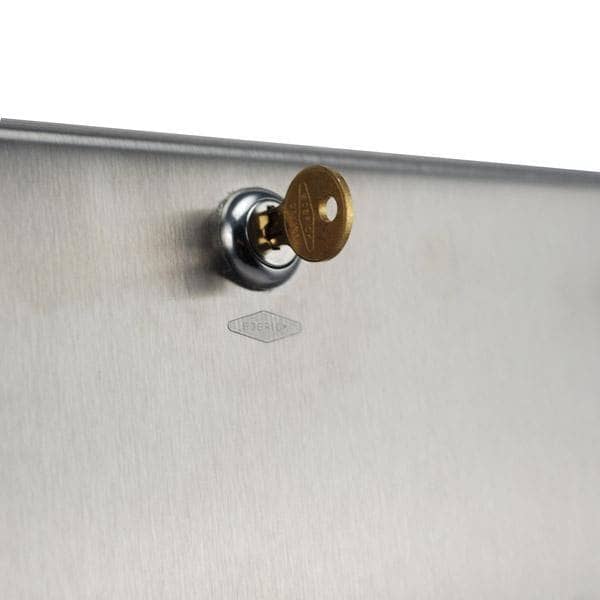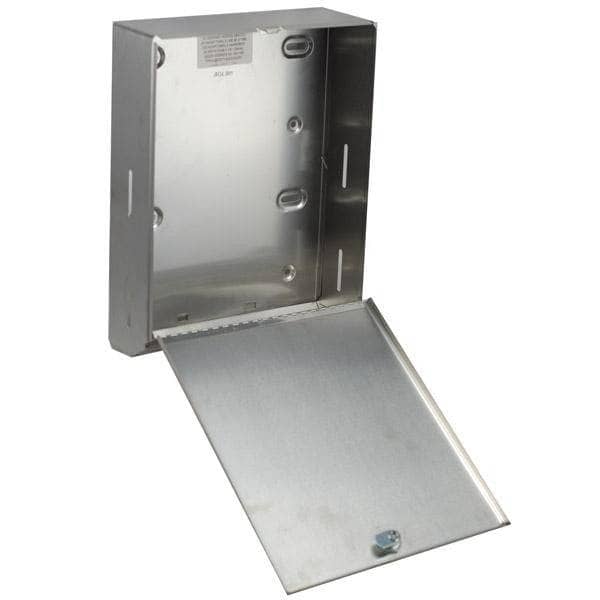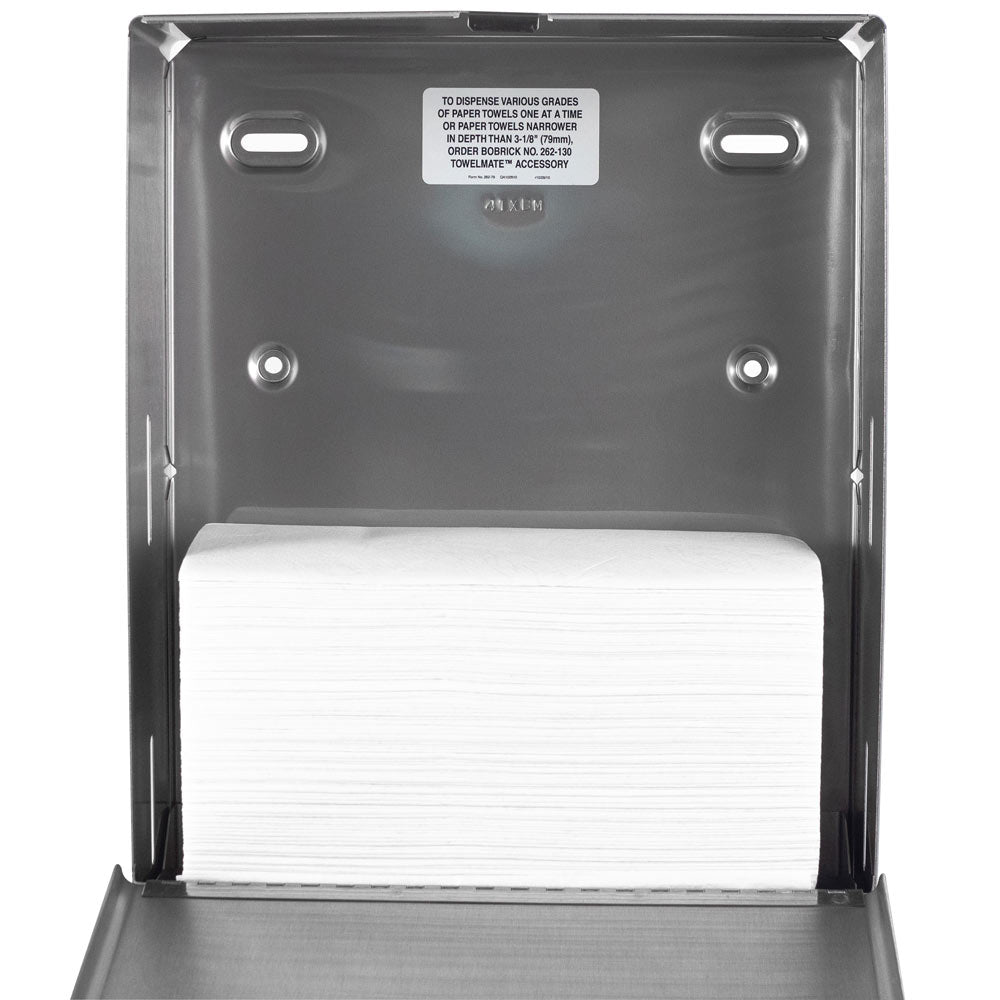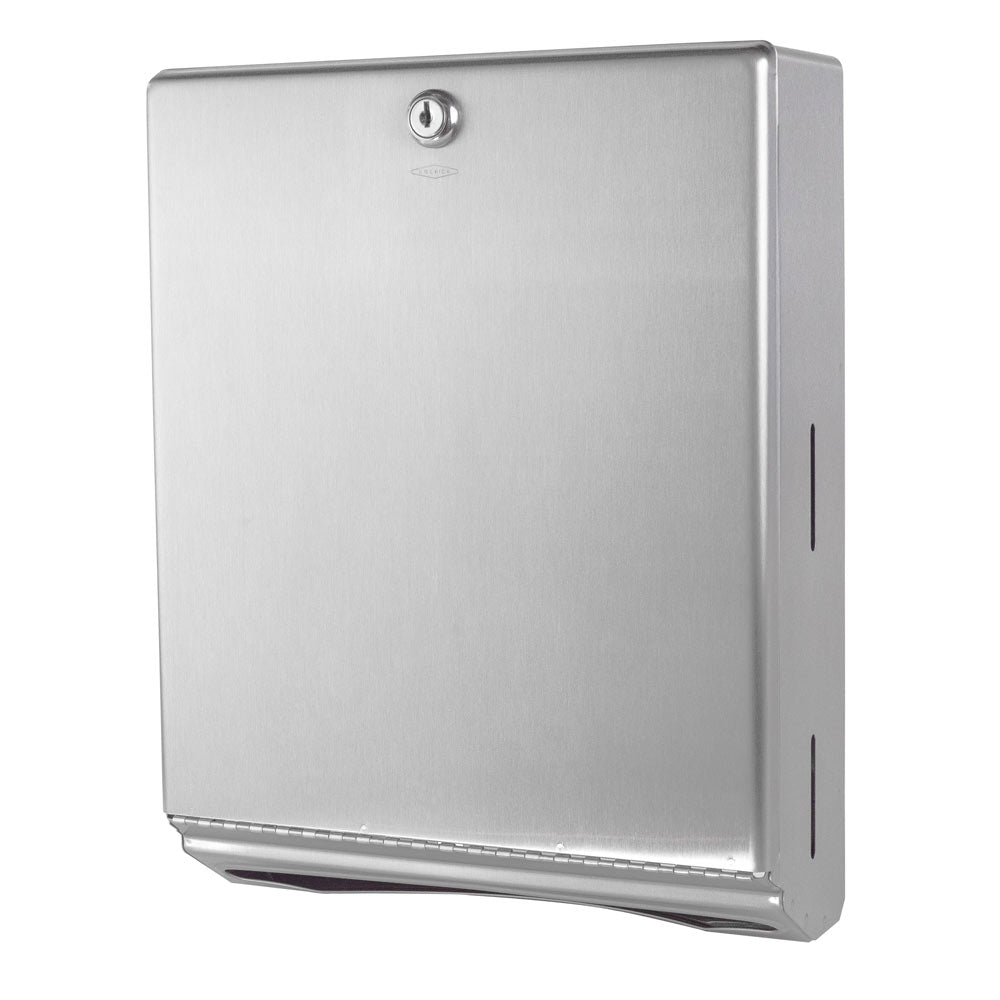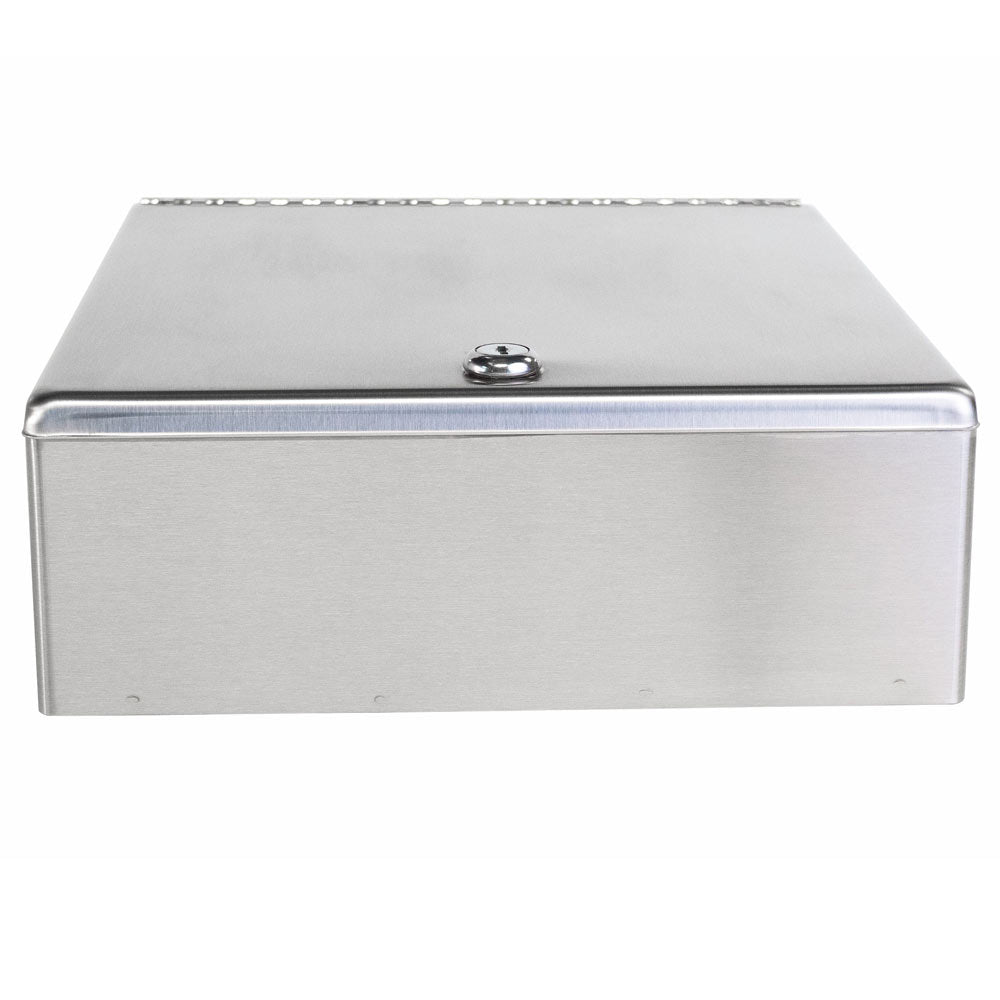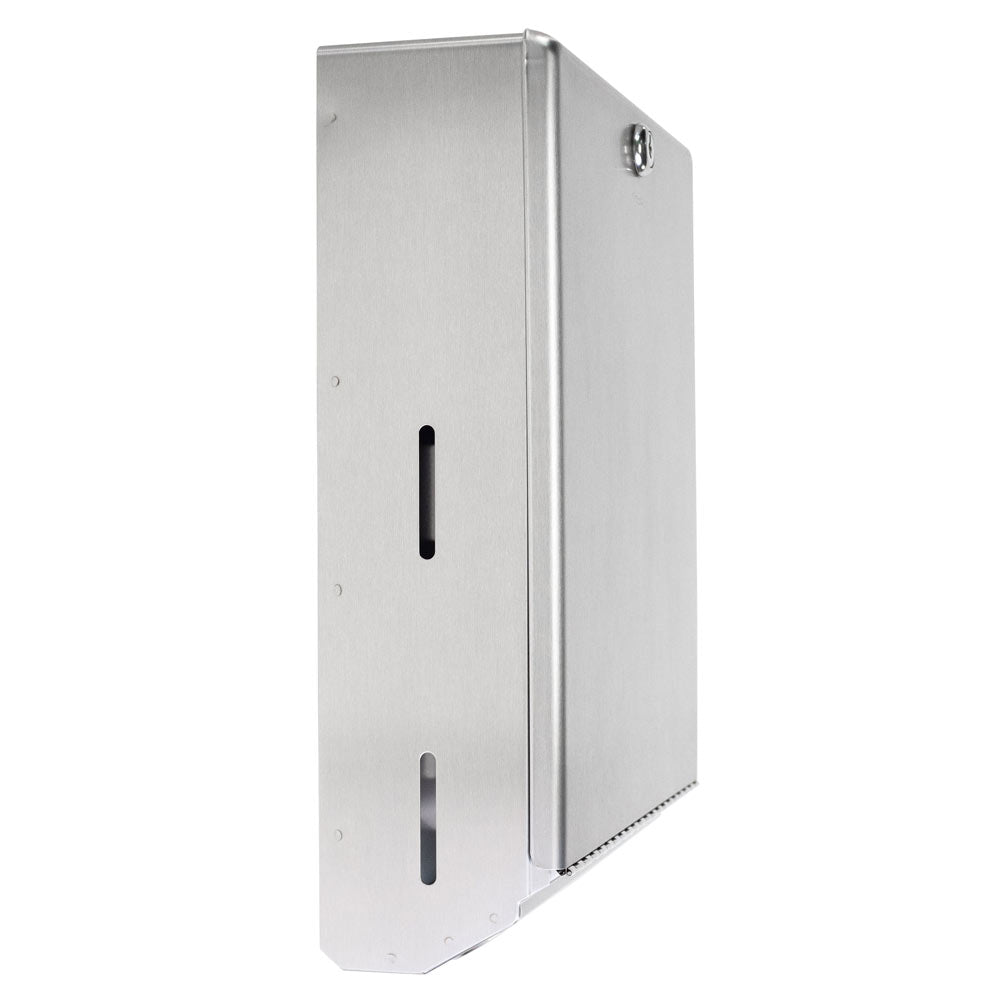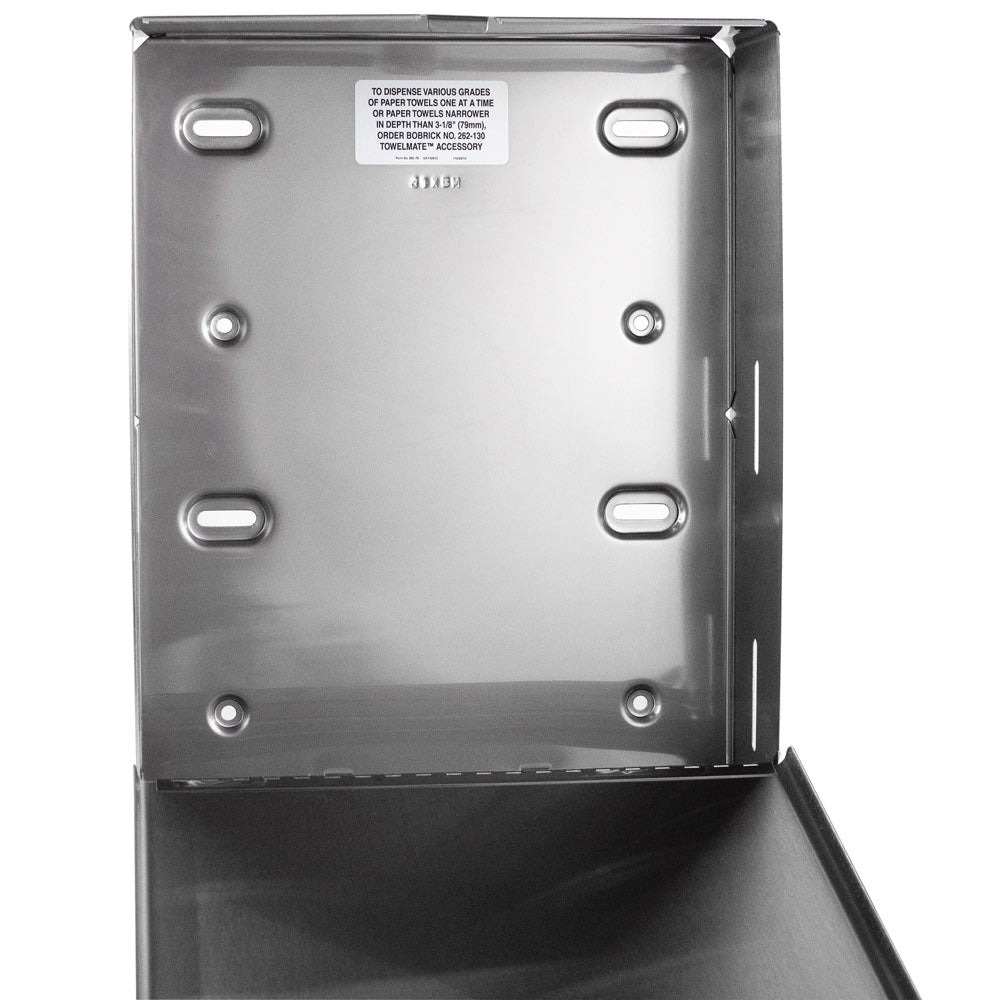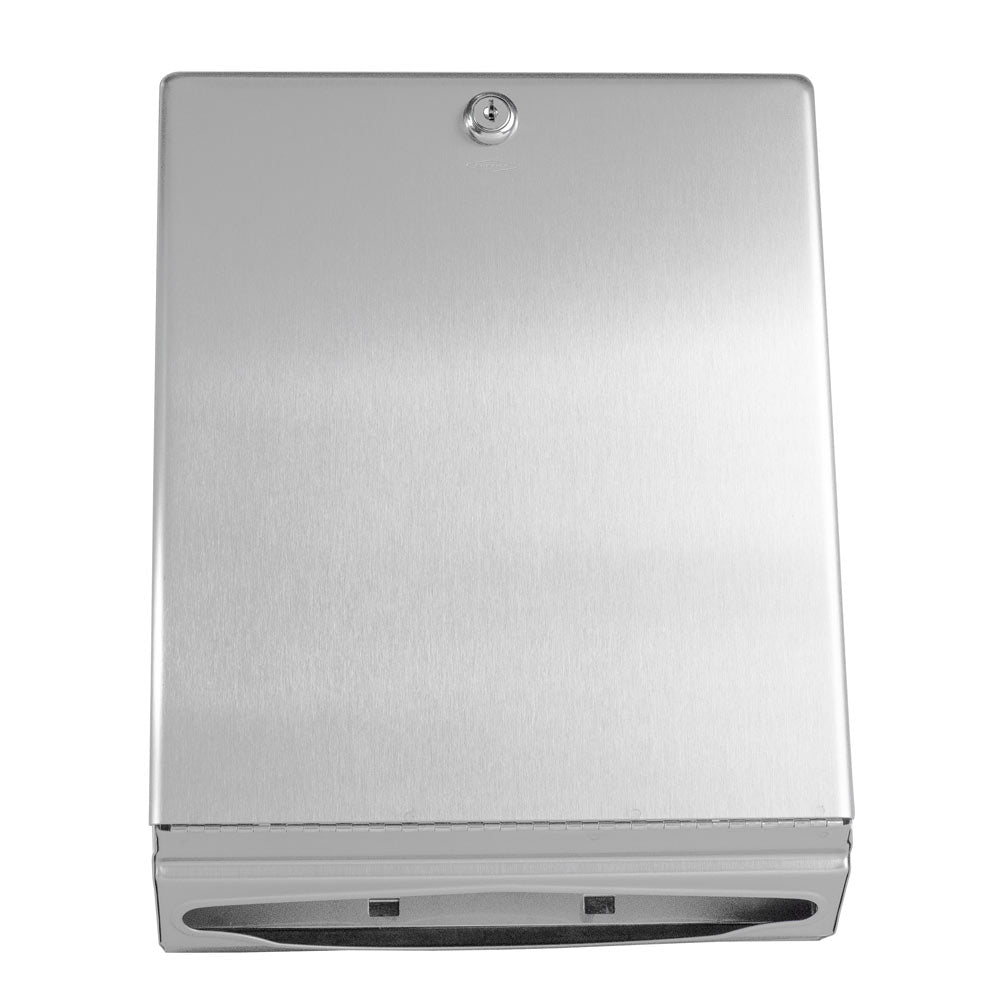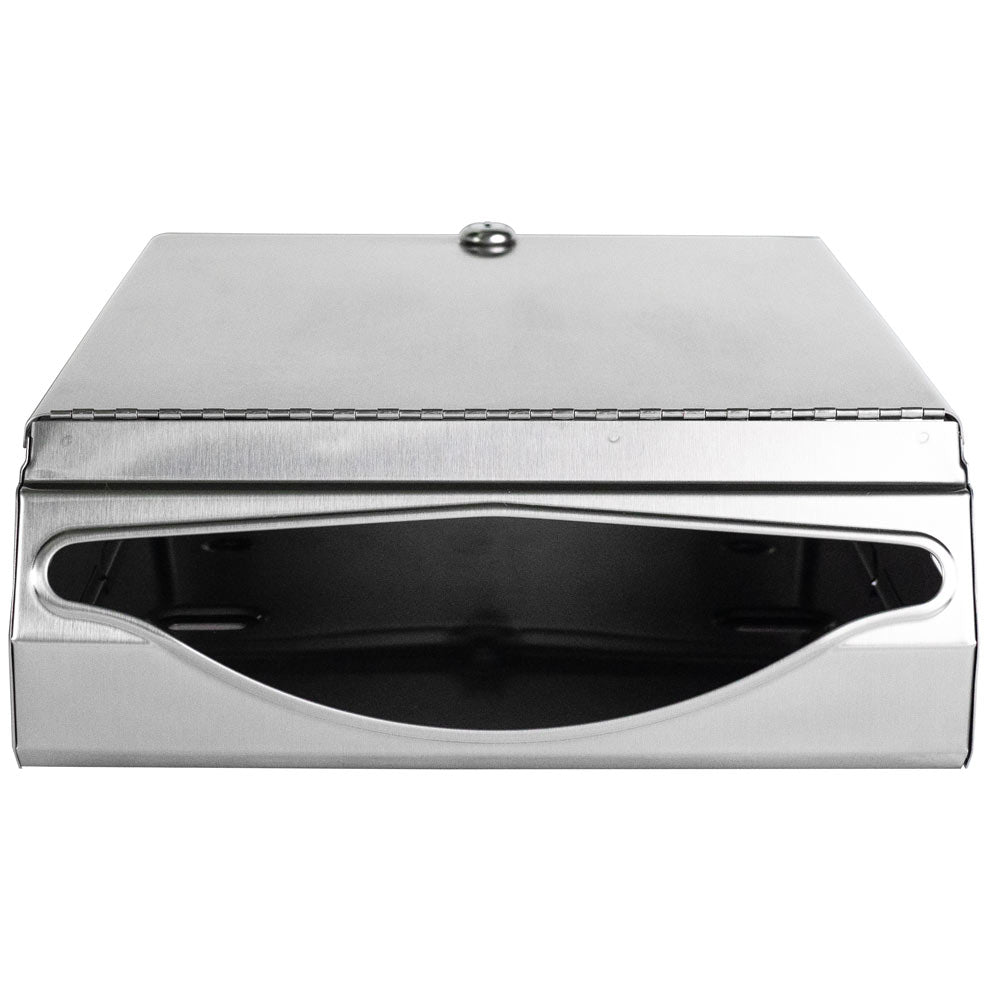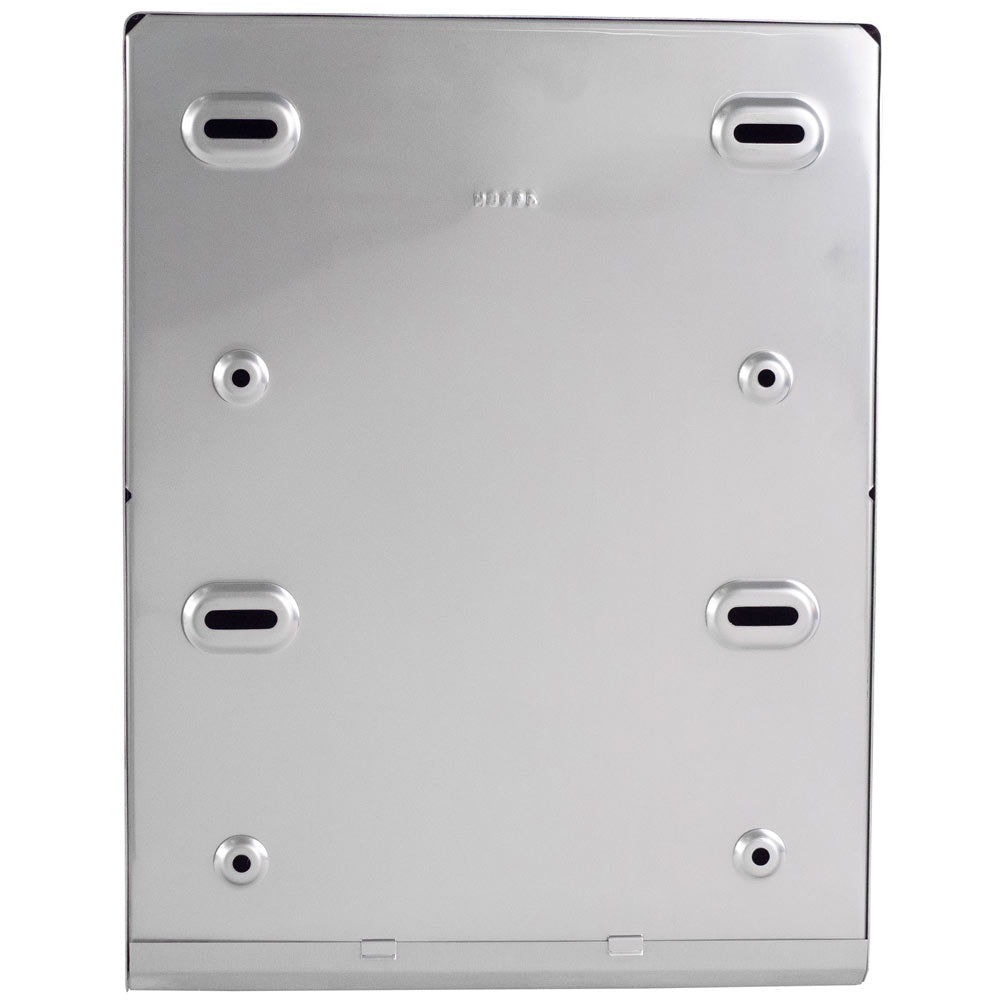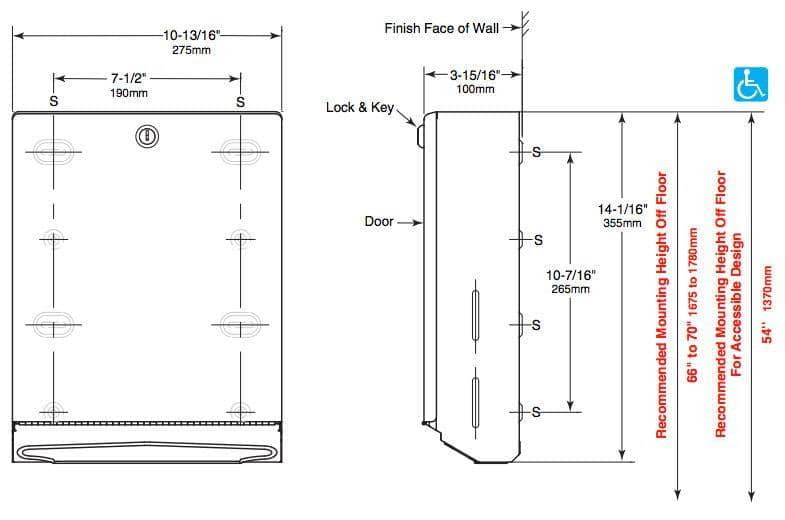 Bobrick B-262 Commercial Paper Towel Dispenser, Surface-Mounted, Stainless Steel
$55.20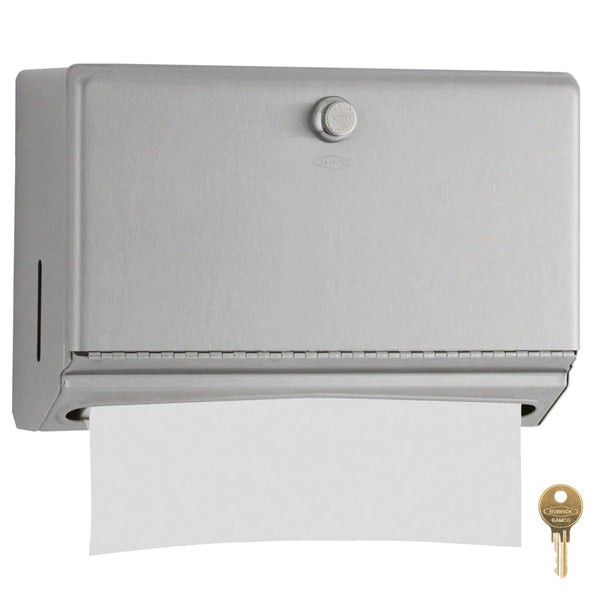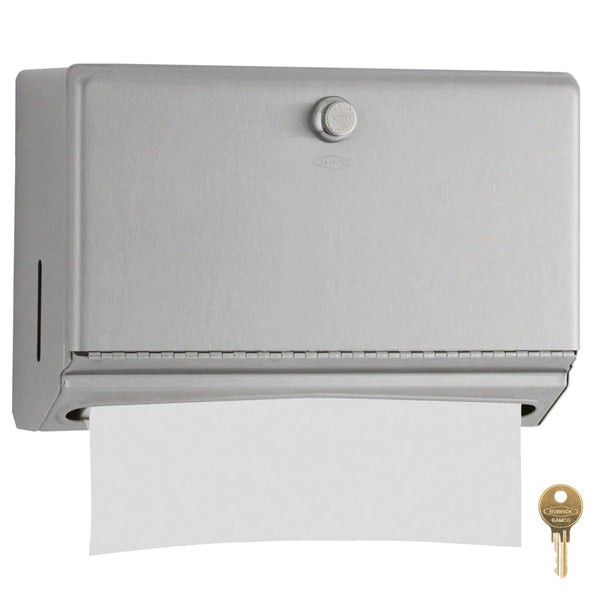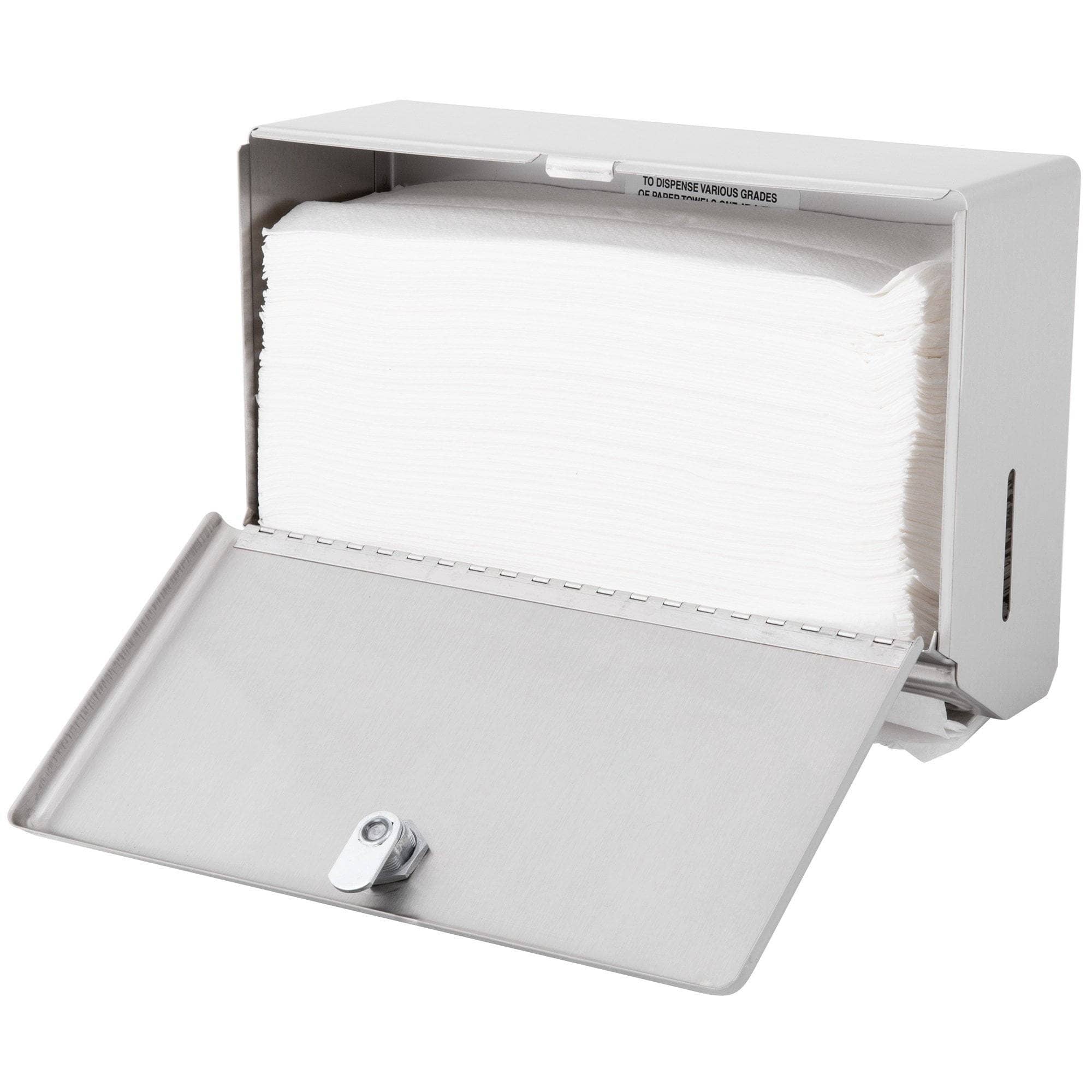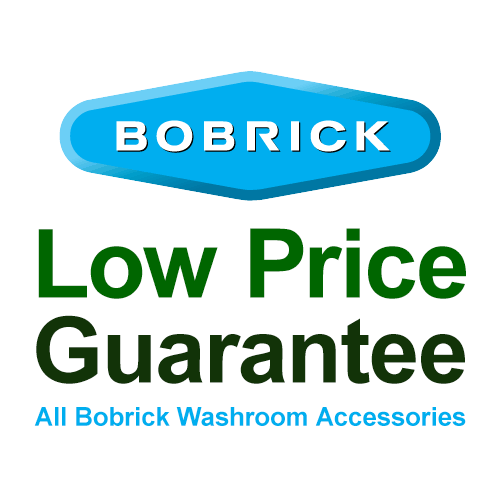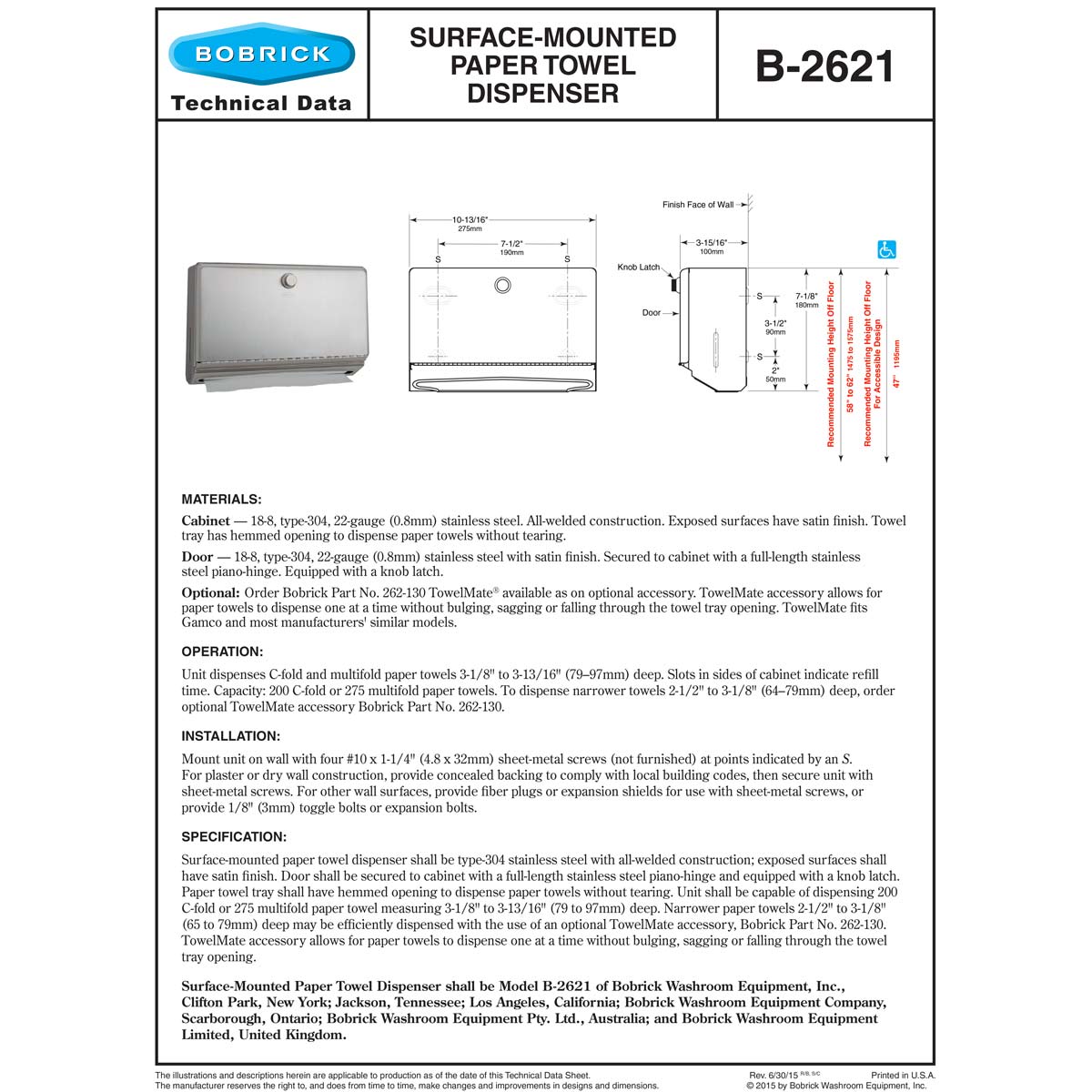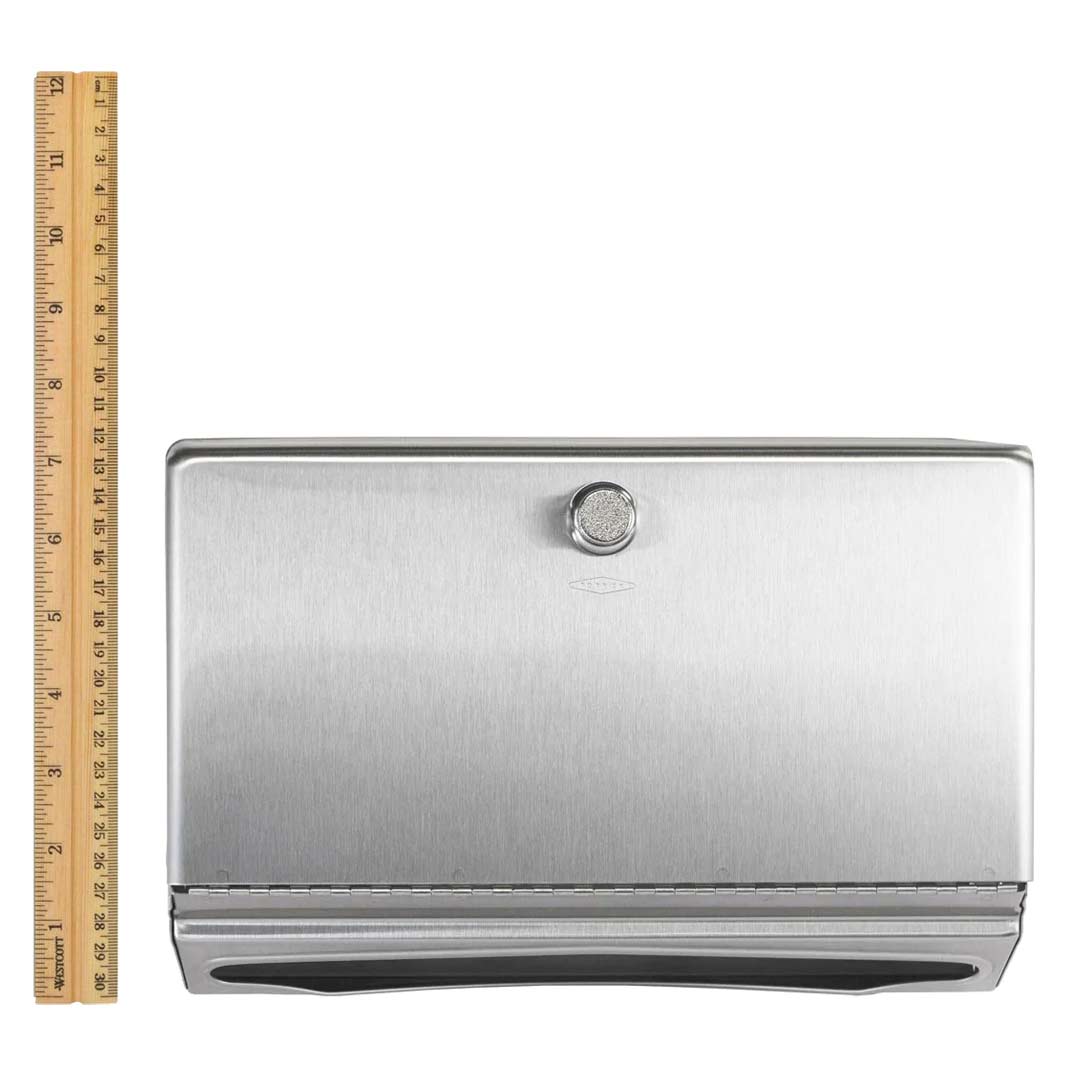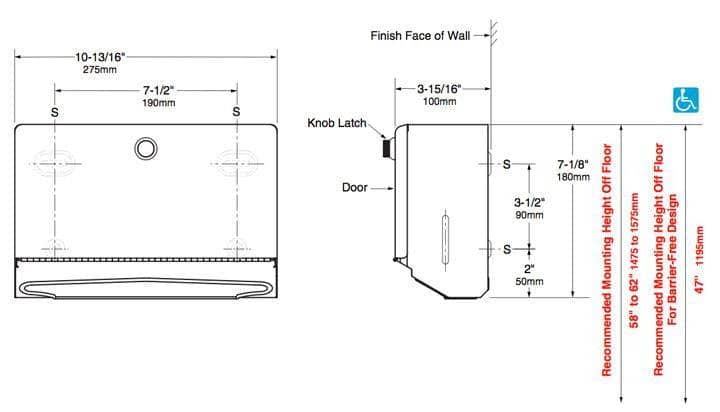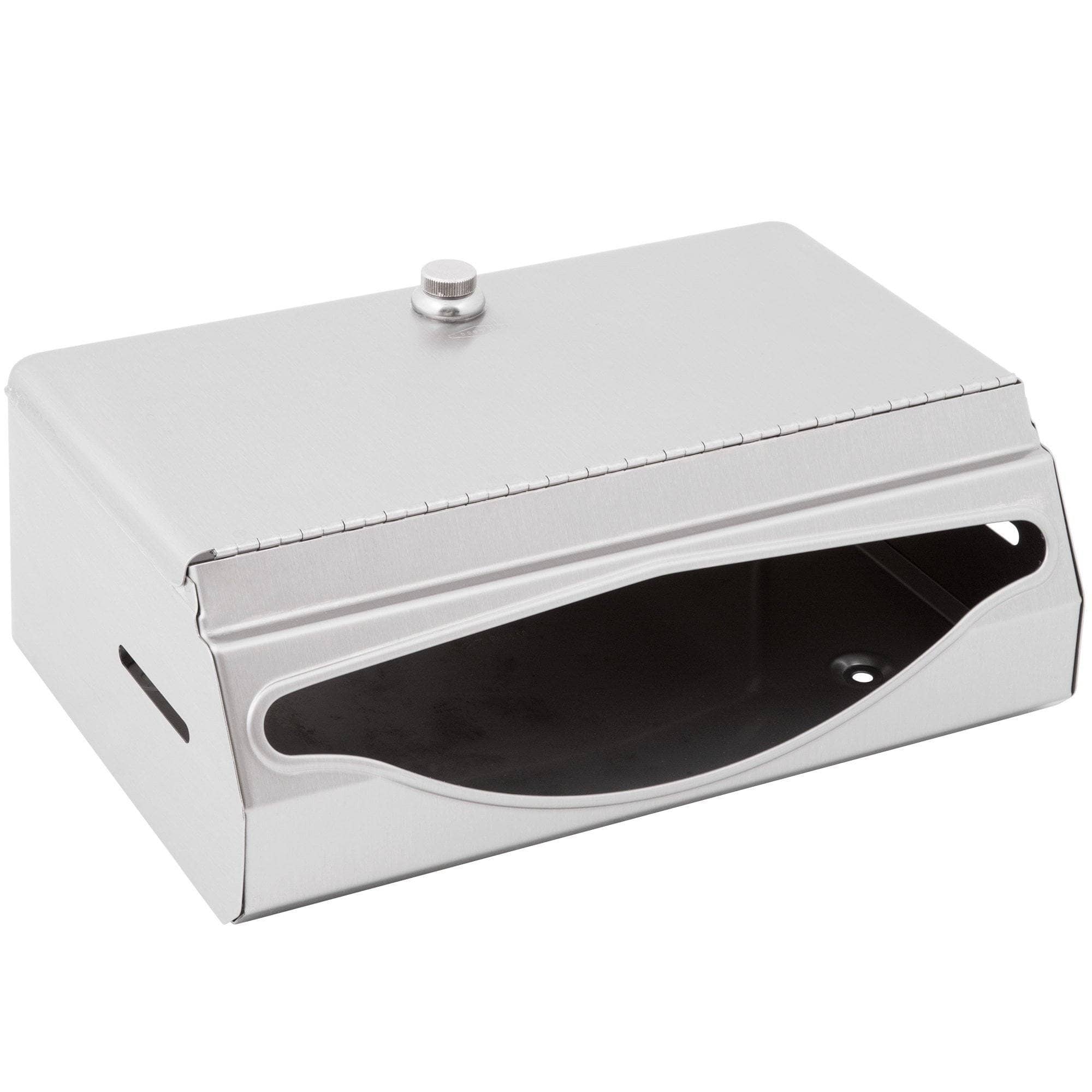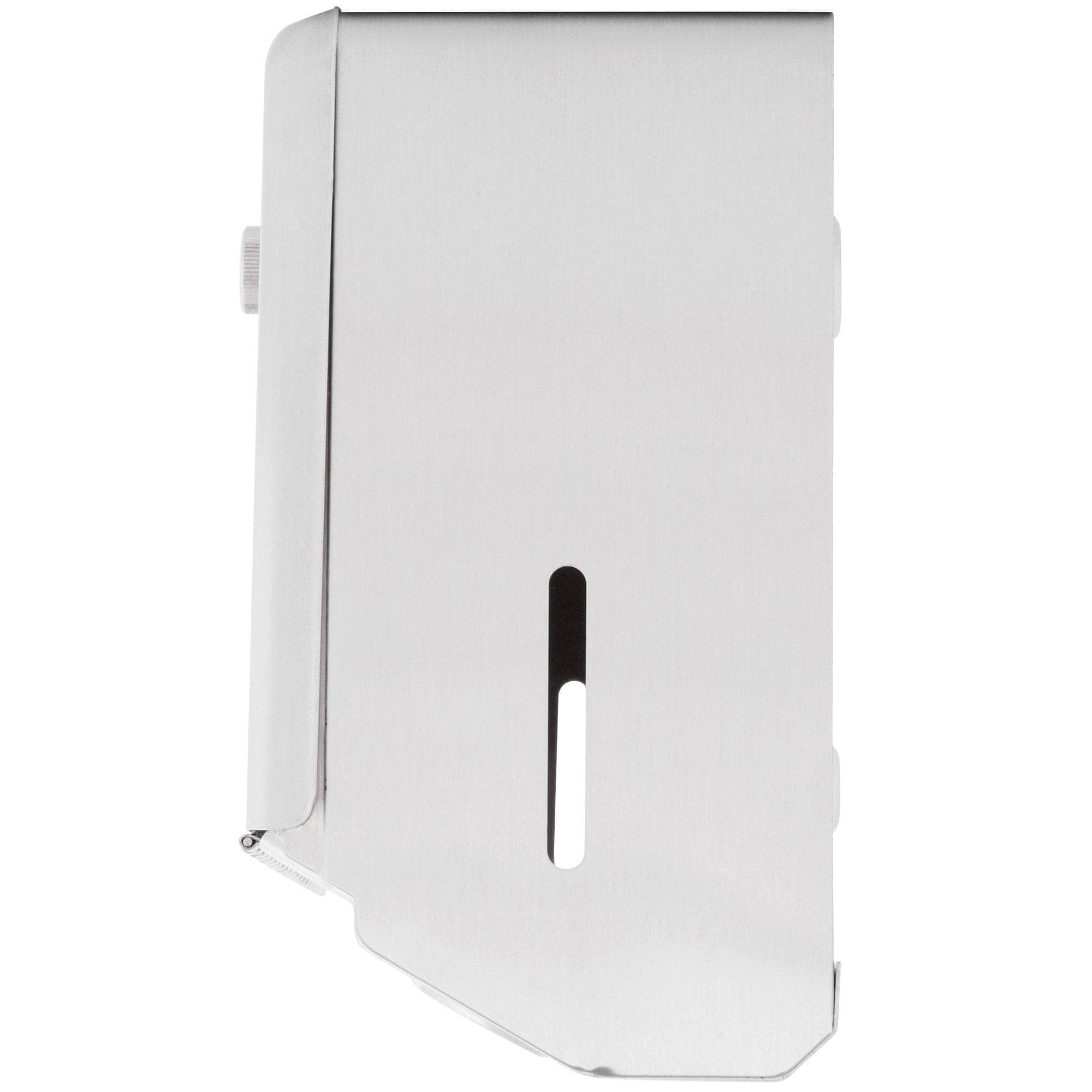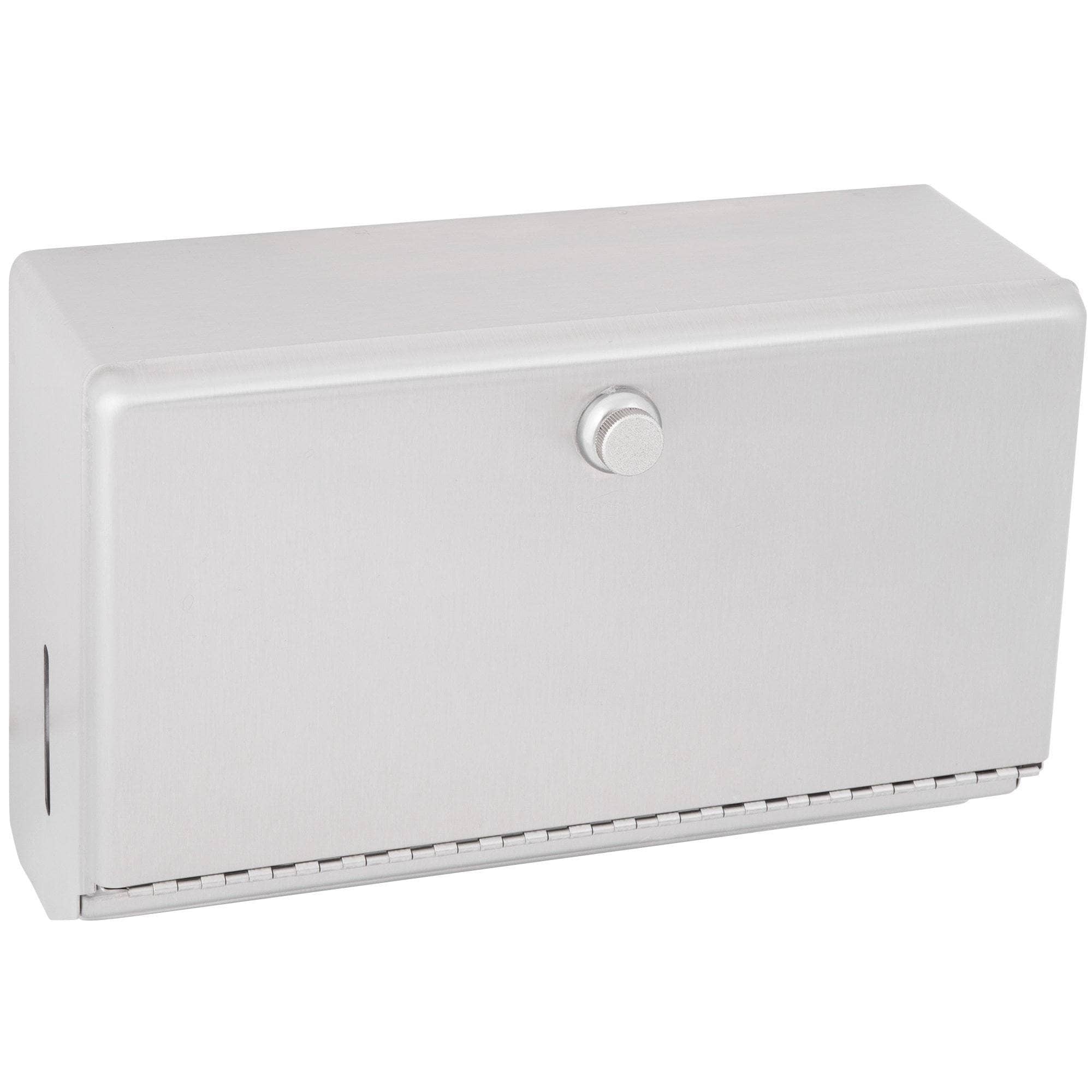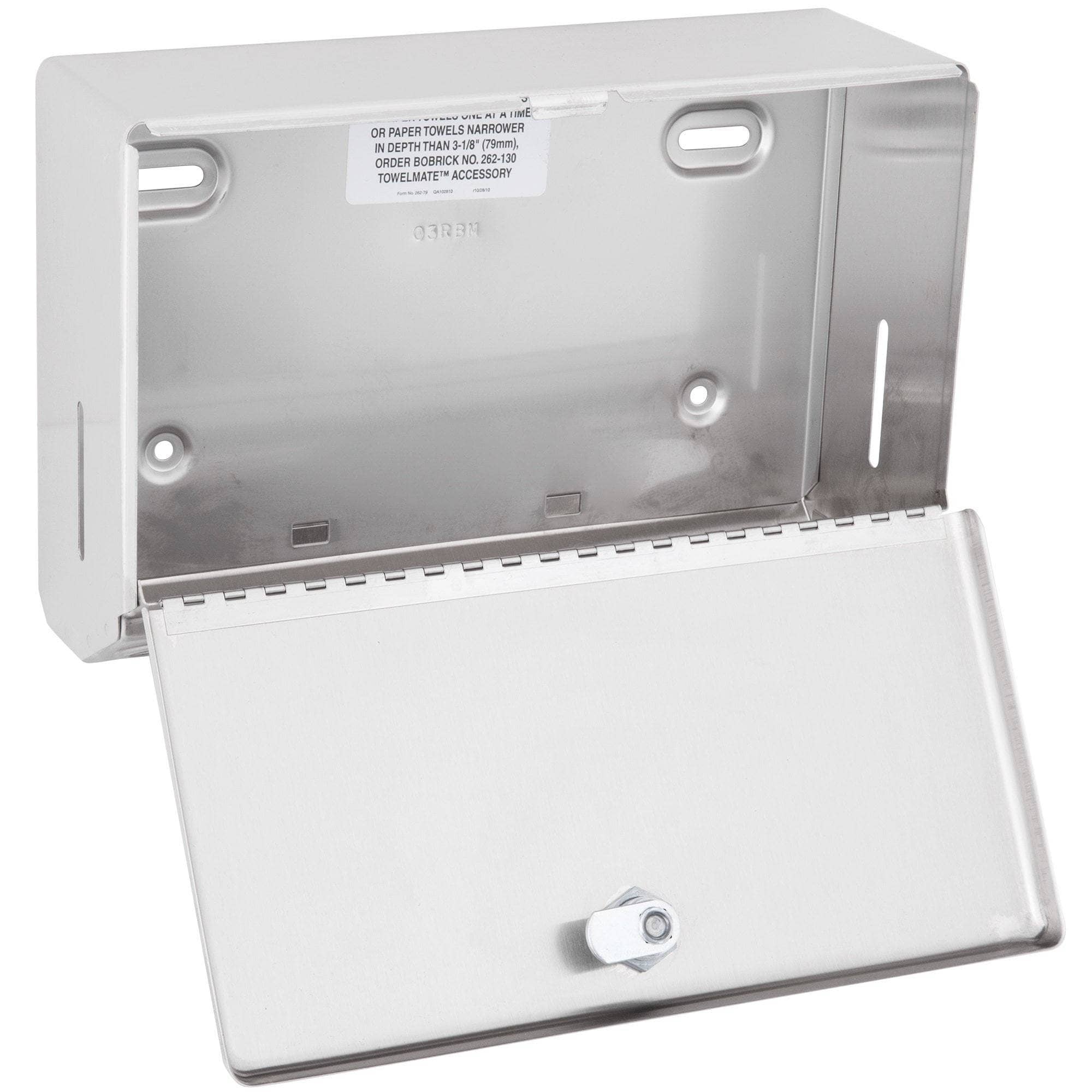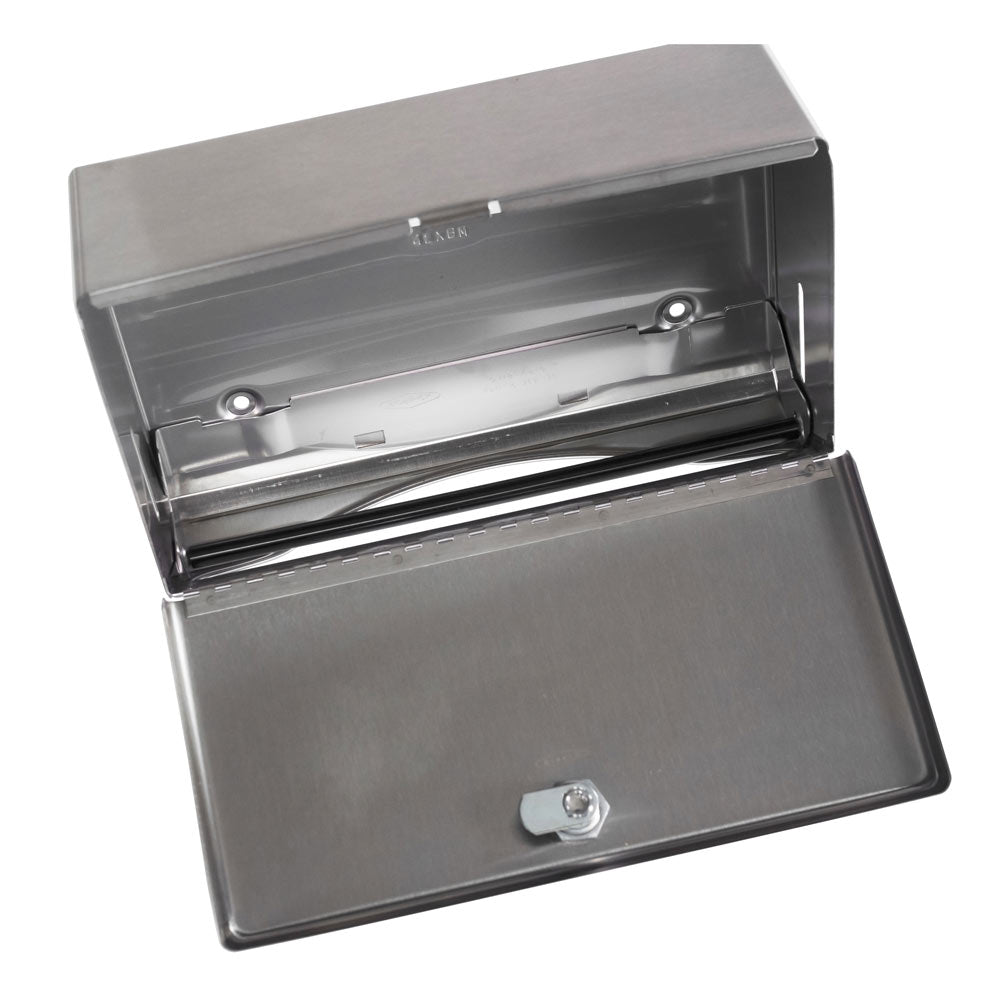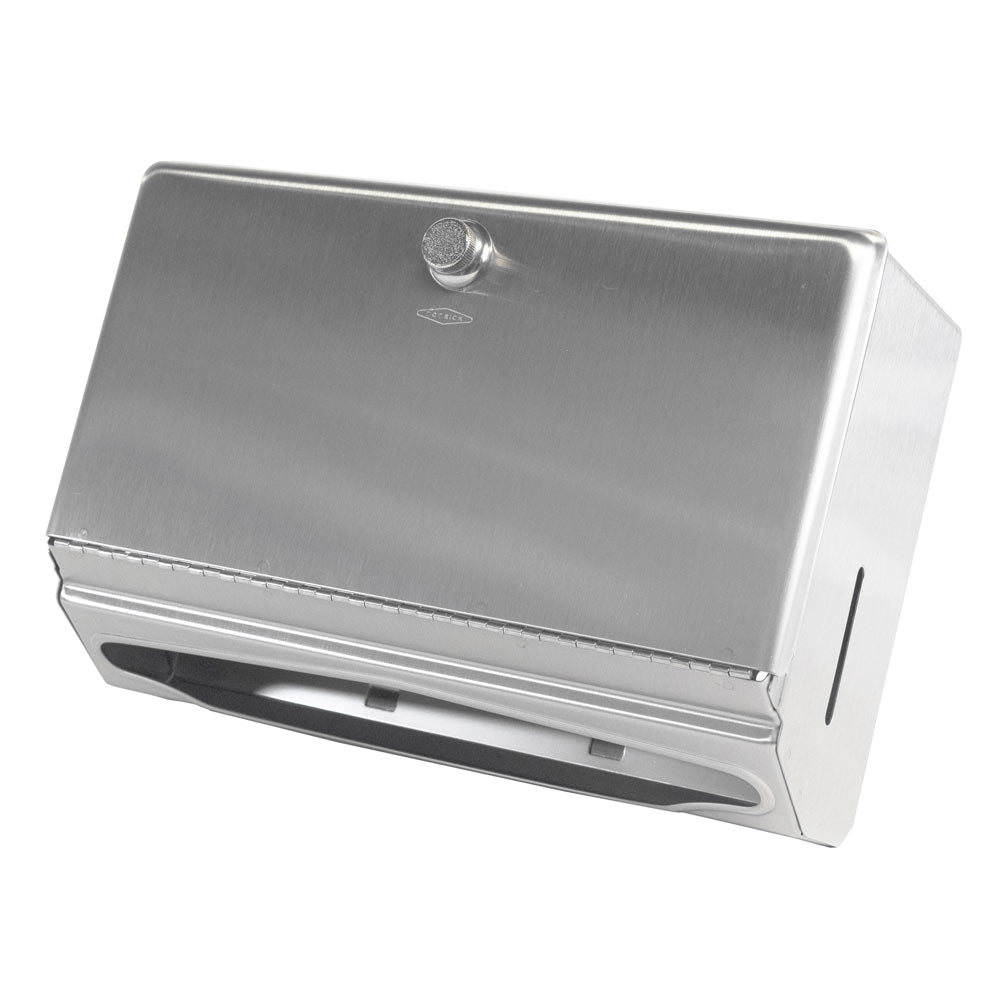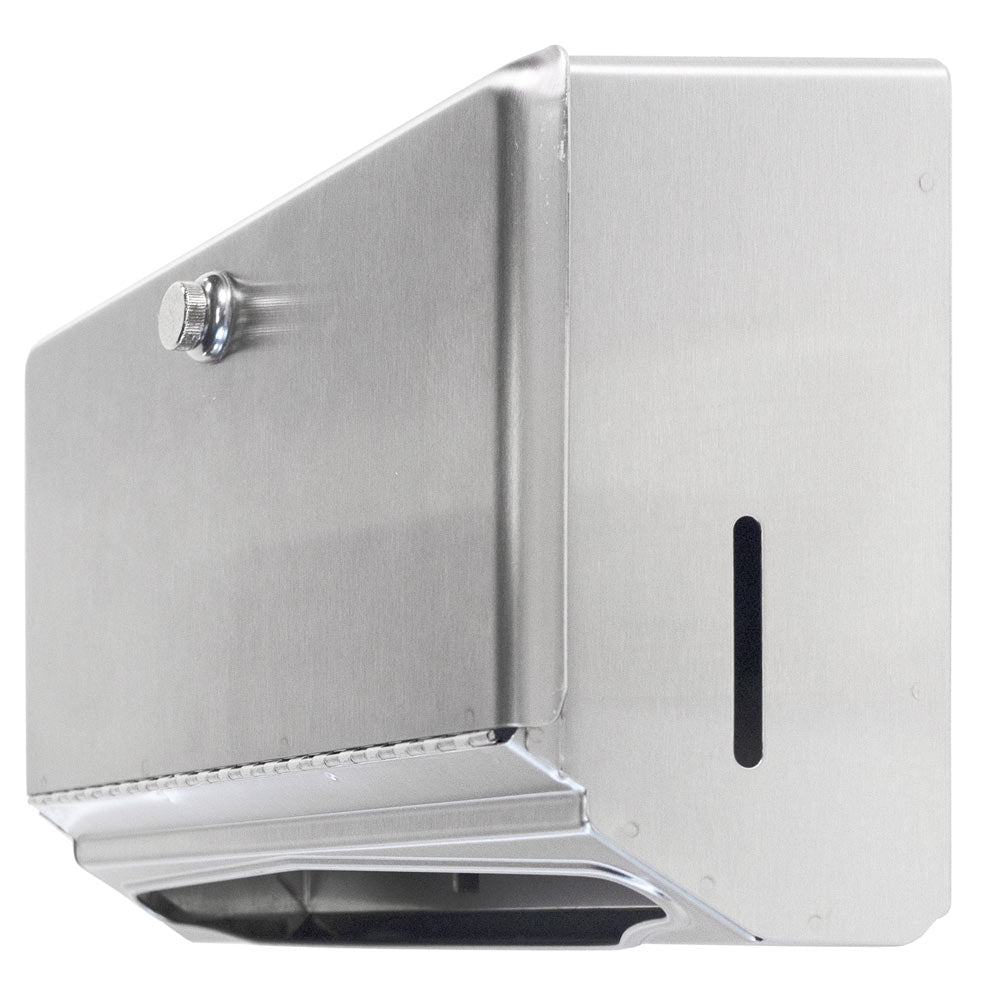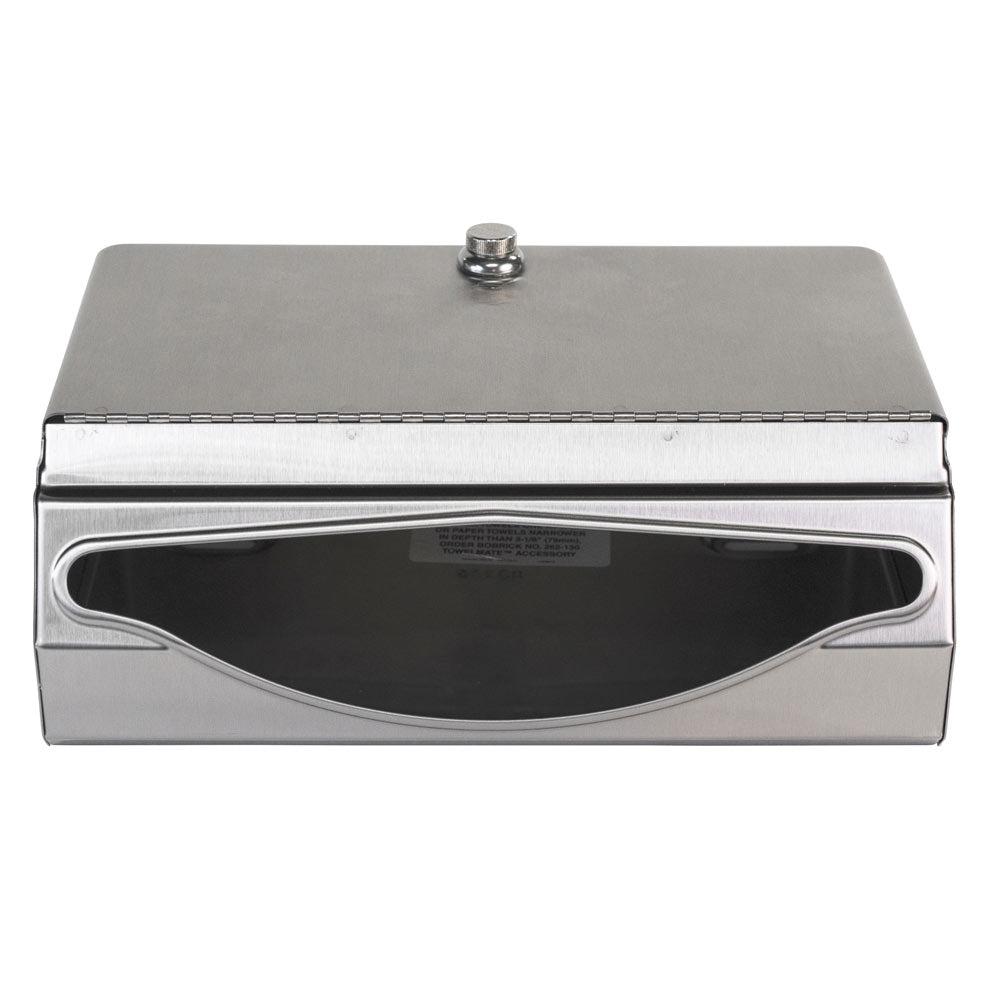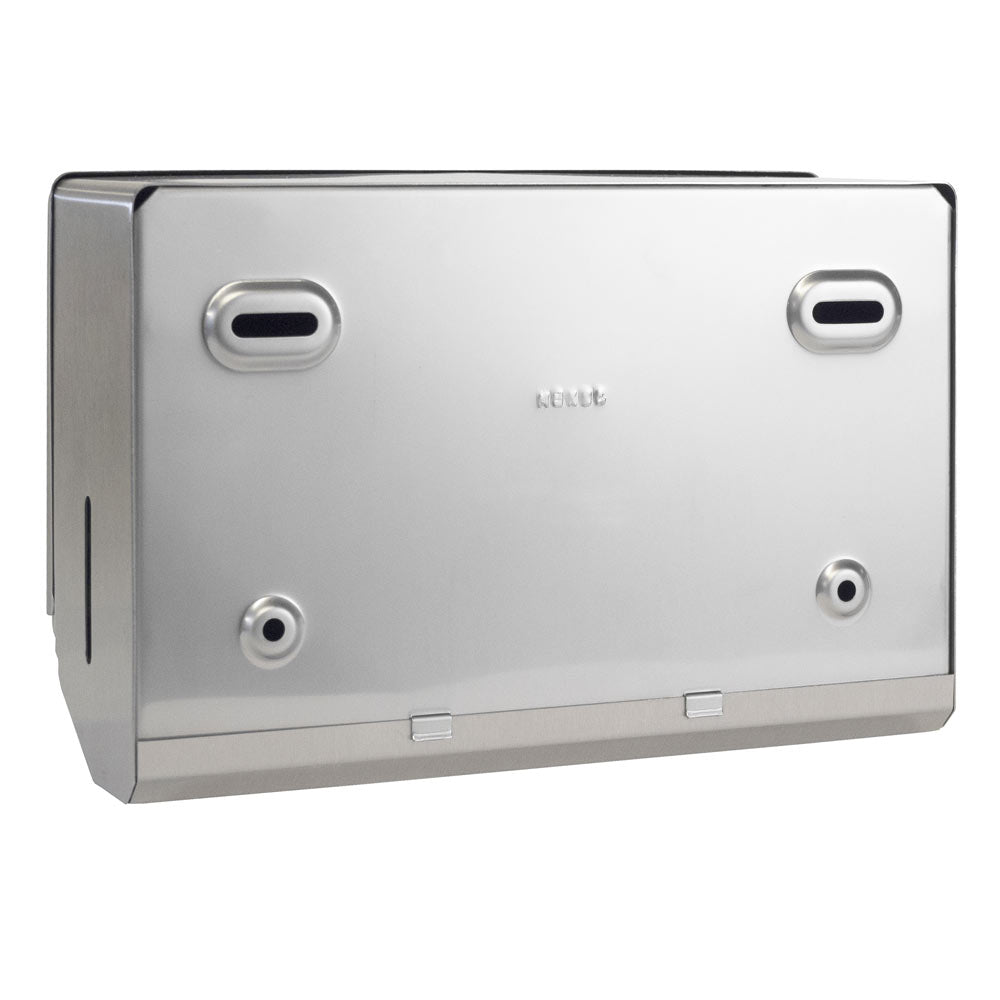 Bobrick B-2621 Commercial Paper Towel Dispenser, Surface-Mounted, Stainless Steel
$52.79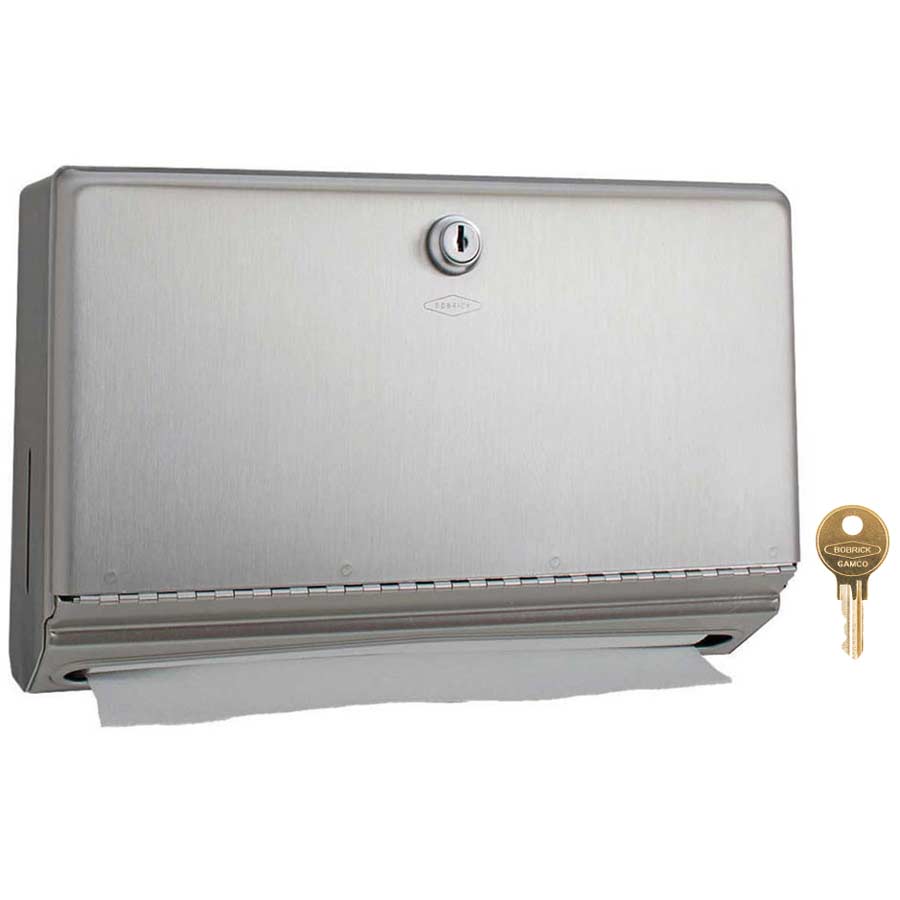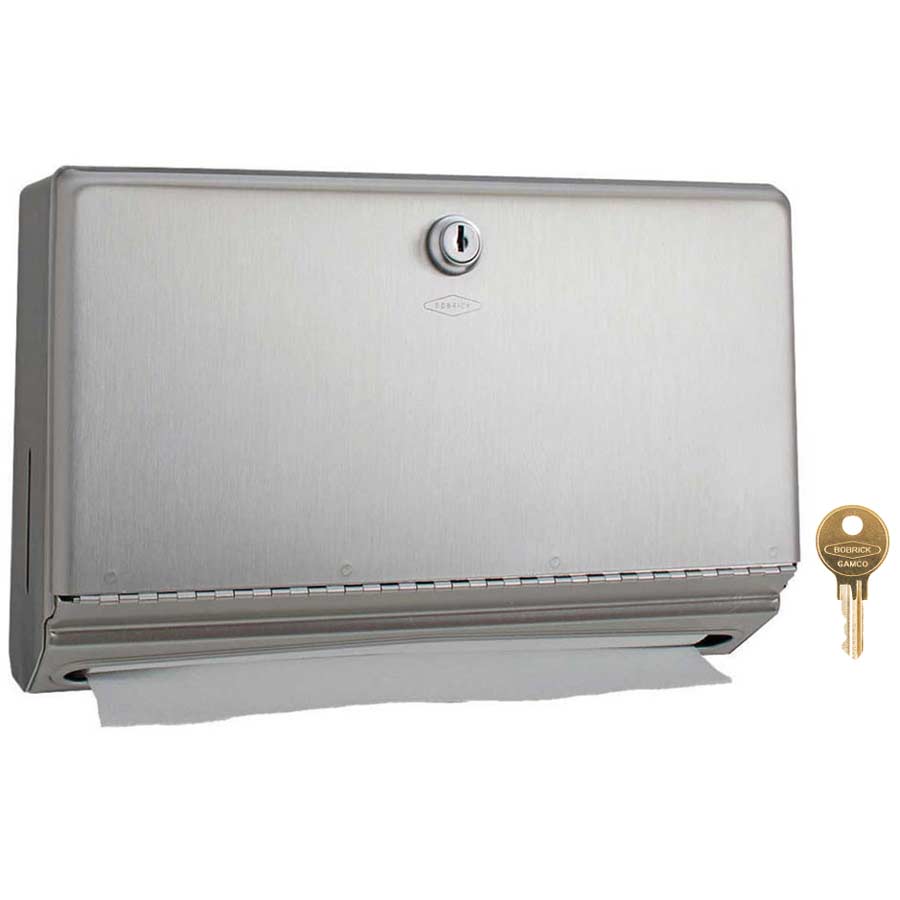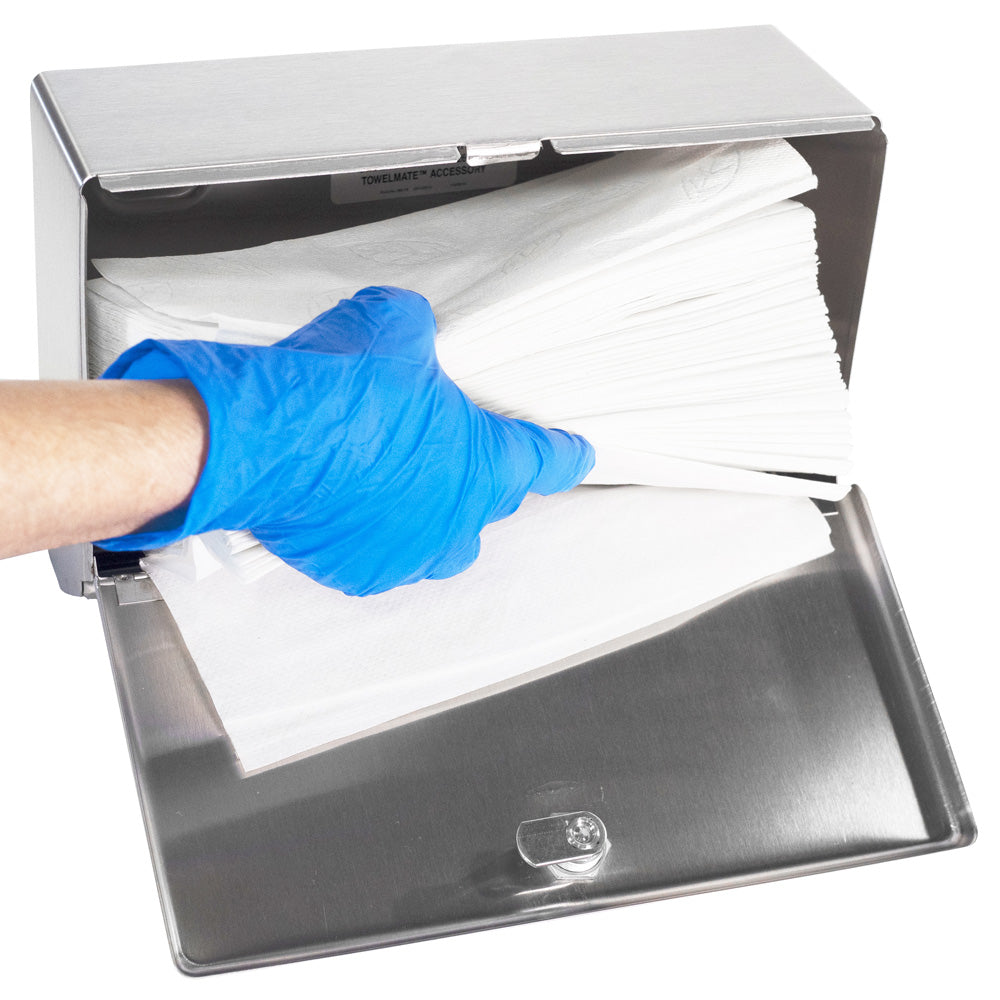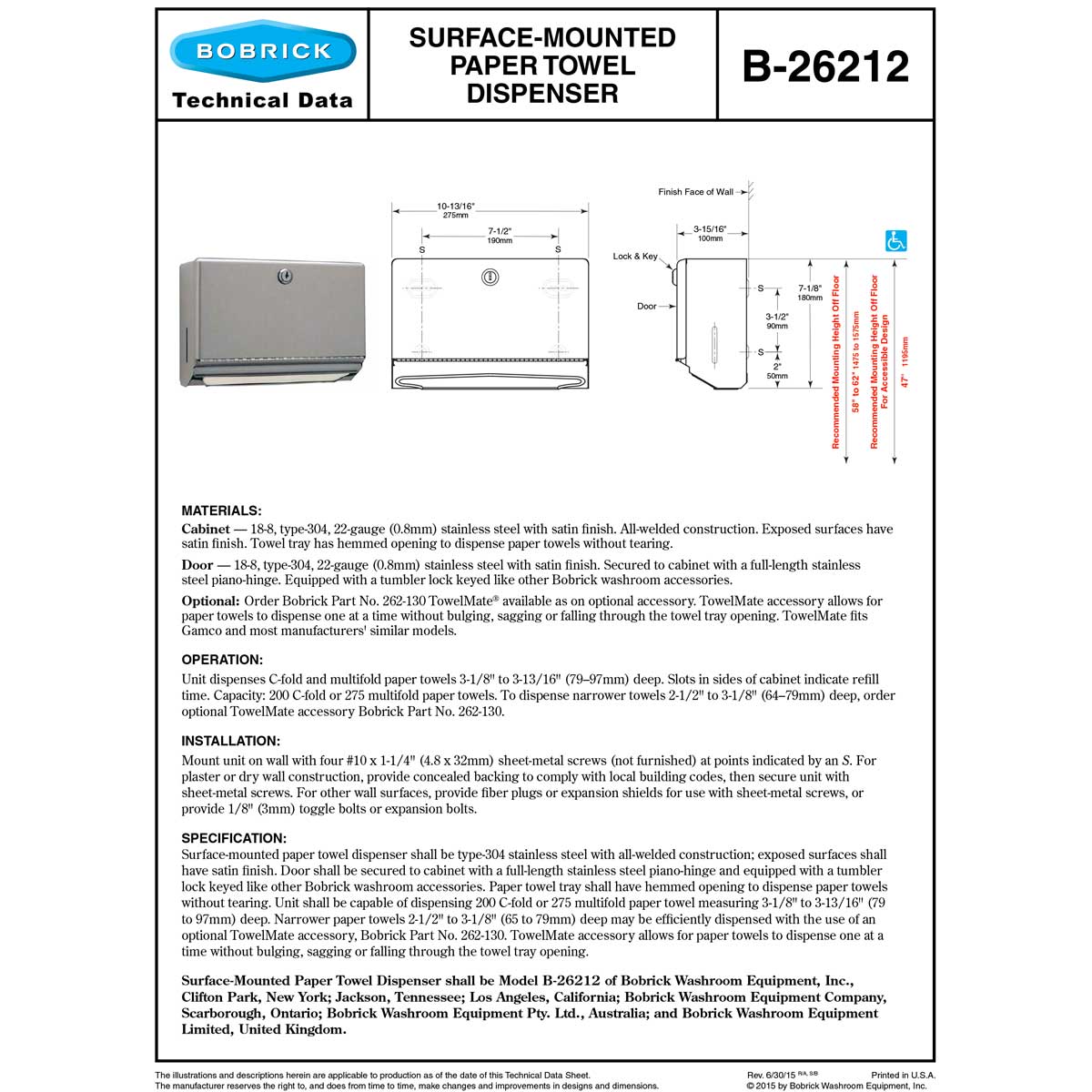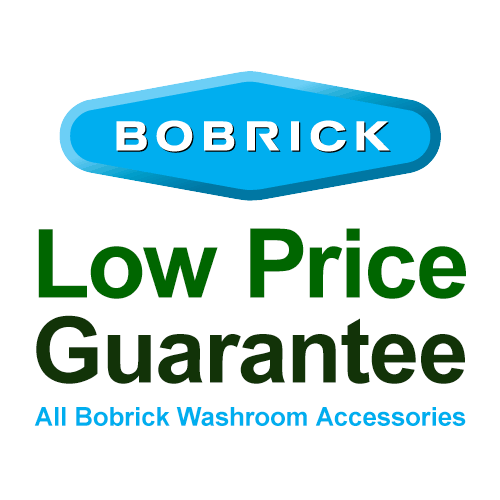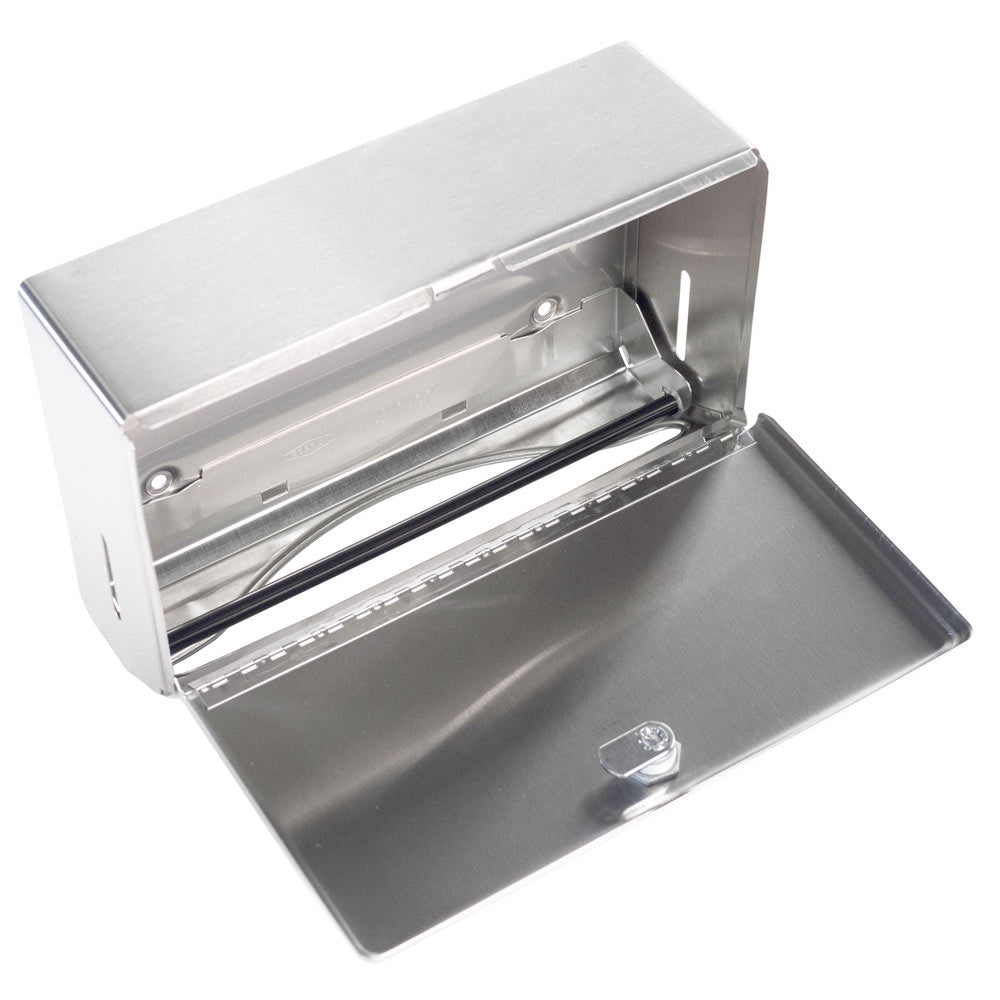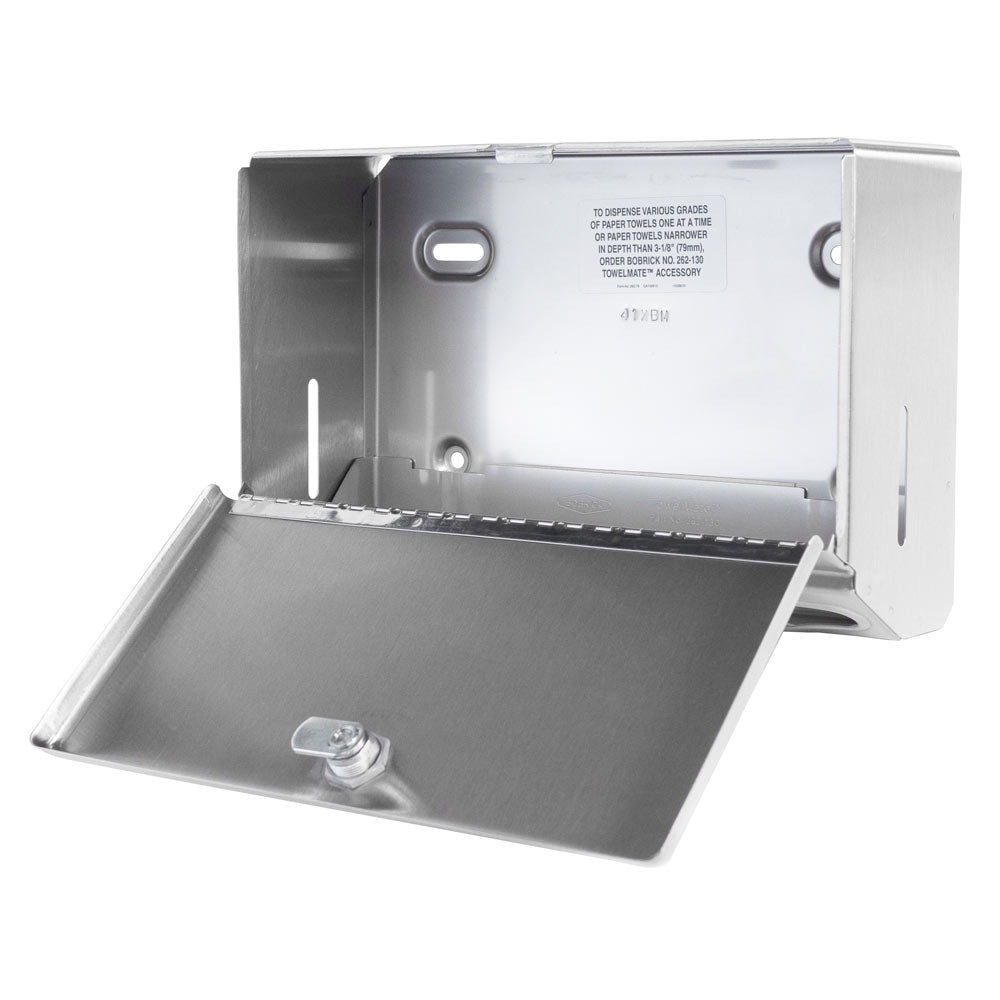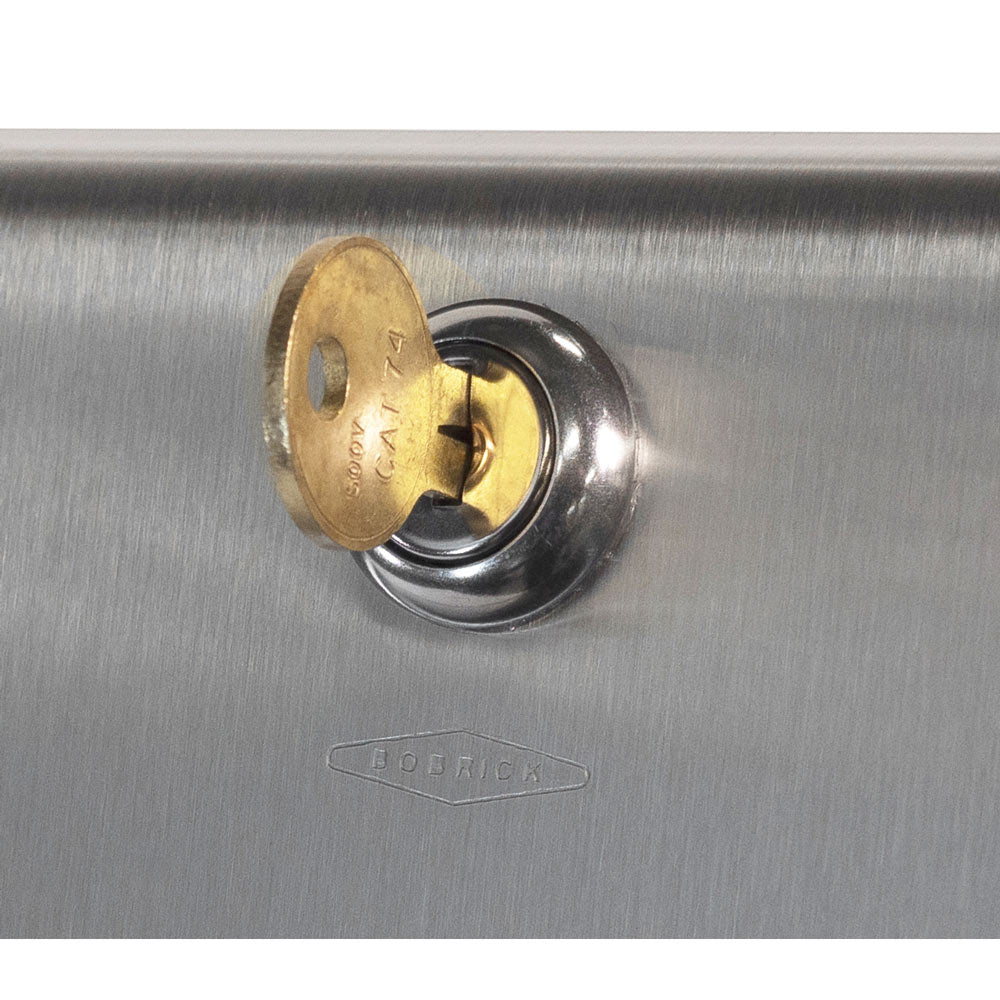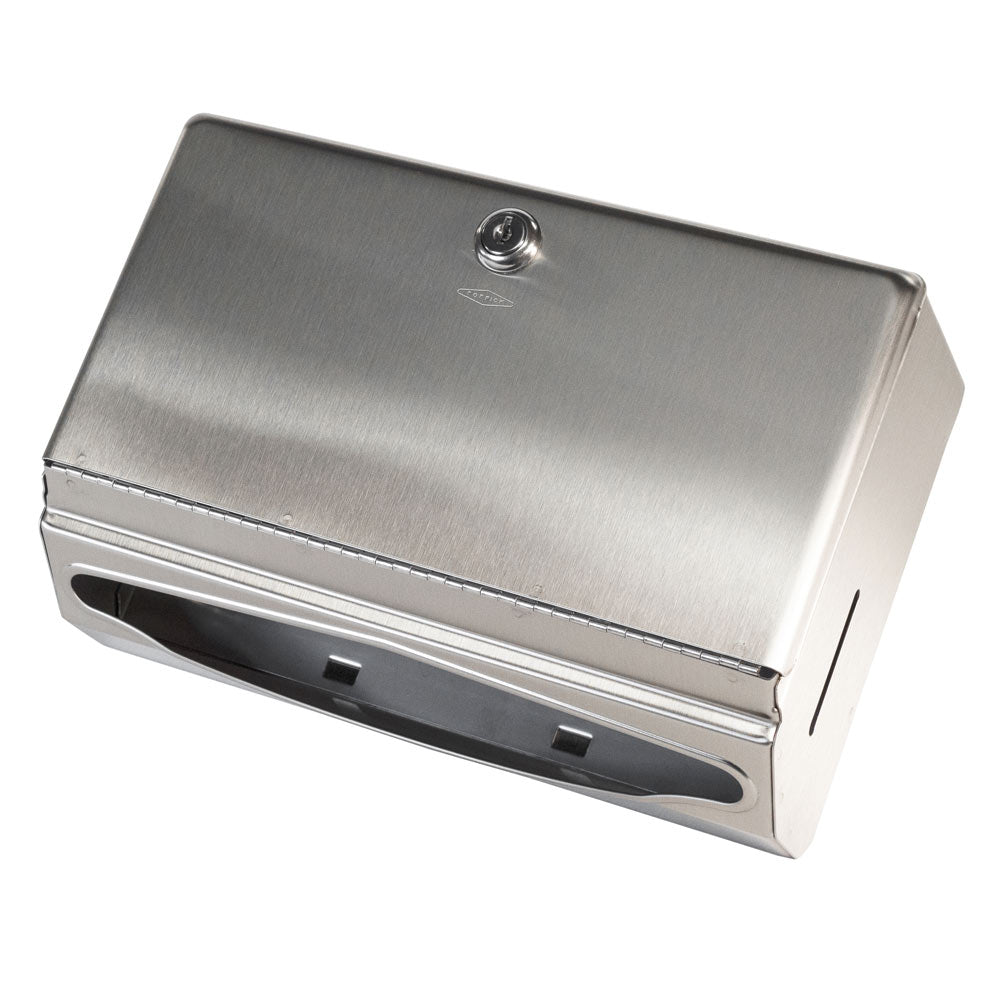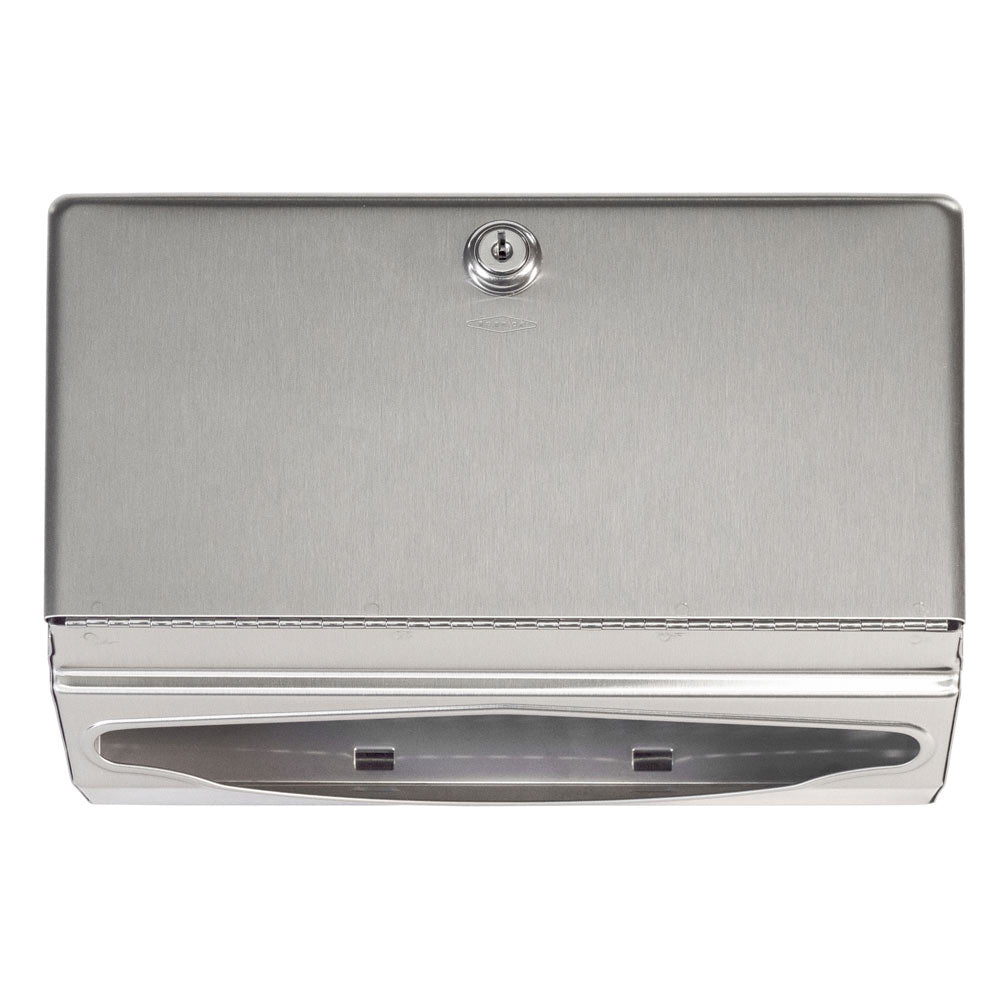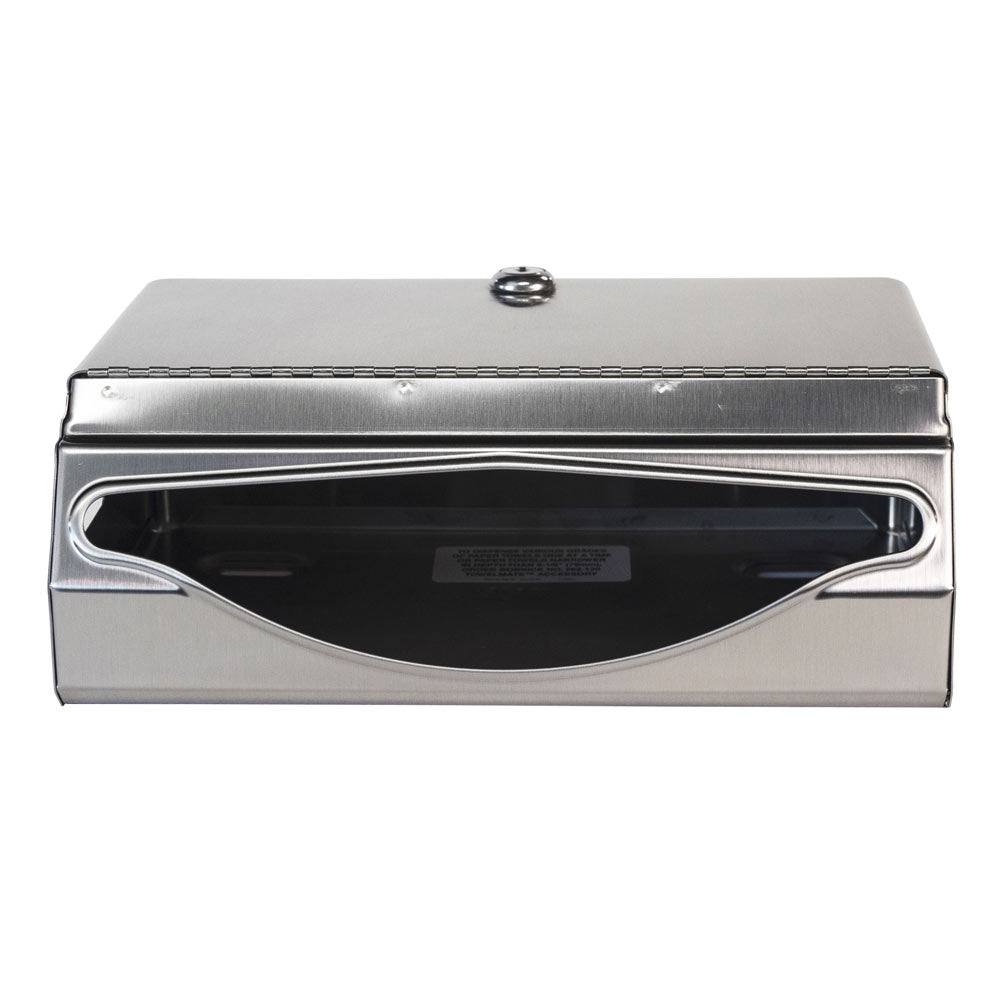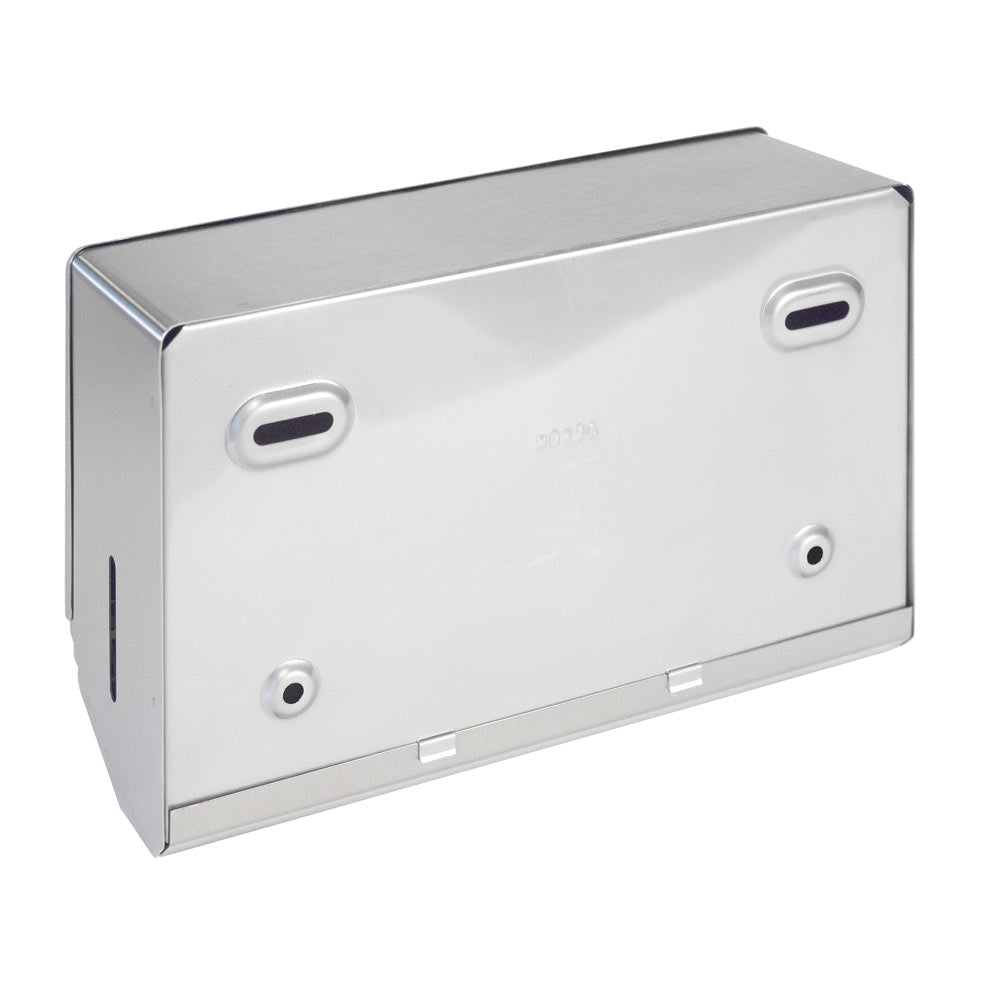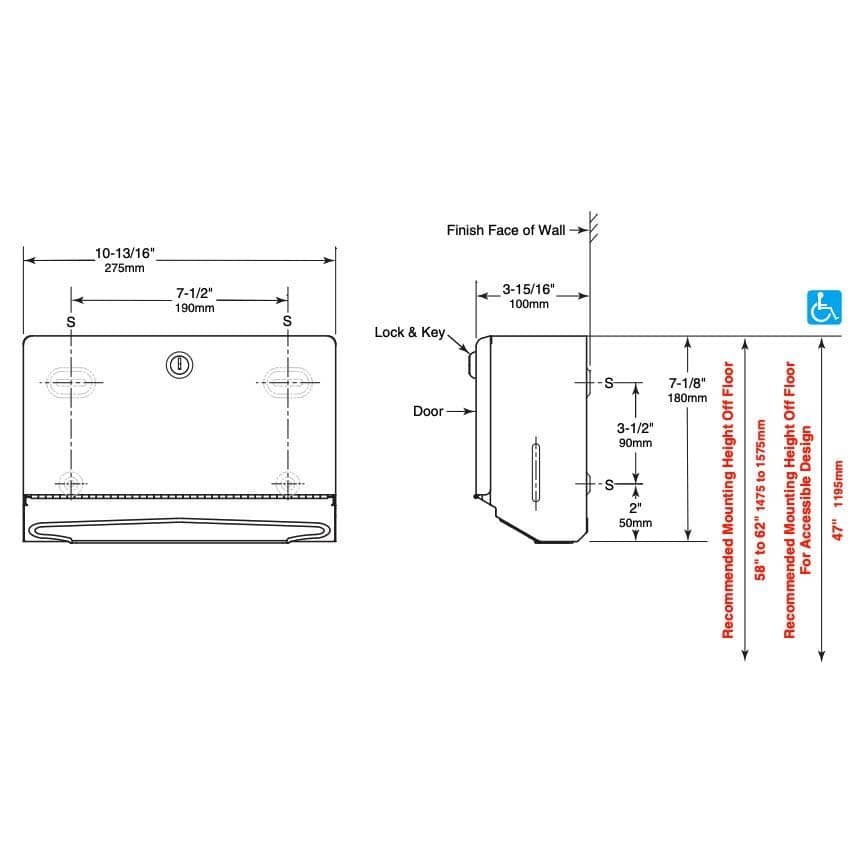 Bobrick B-26212 Commercial Paper Towel Dispenser, Surface-Mounted, Stainless Steel
$53.48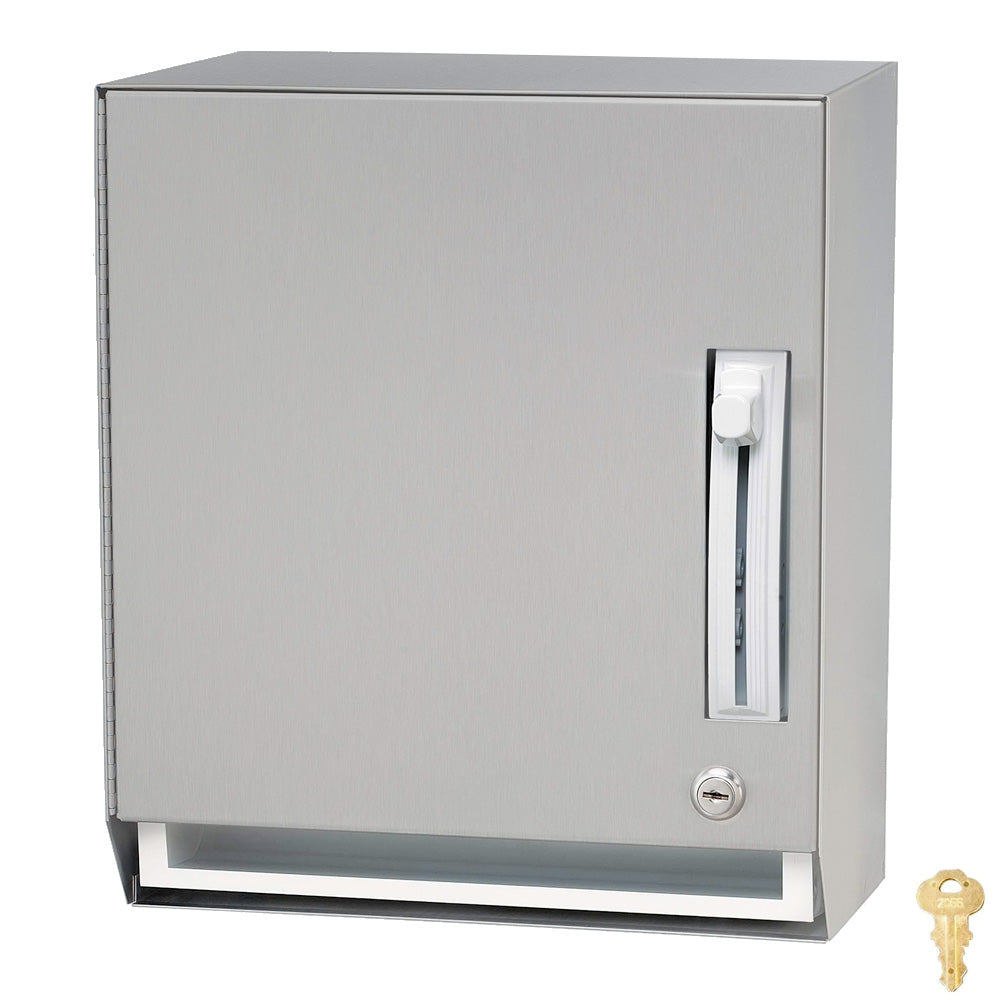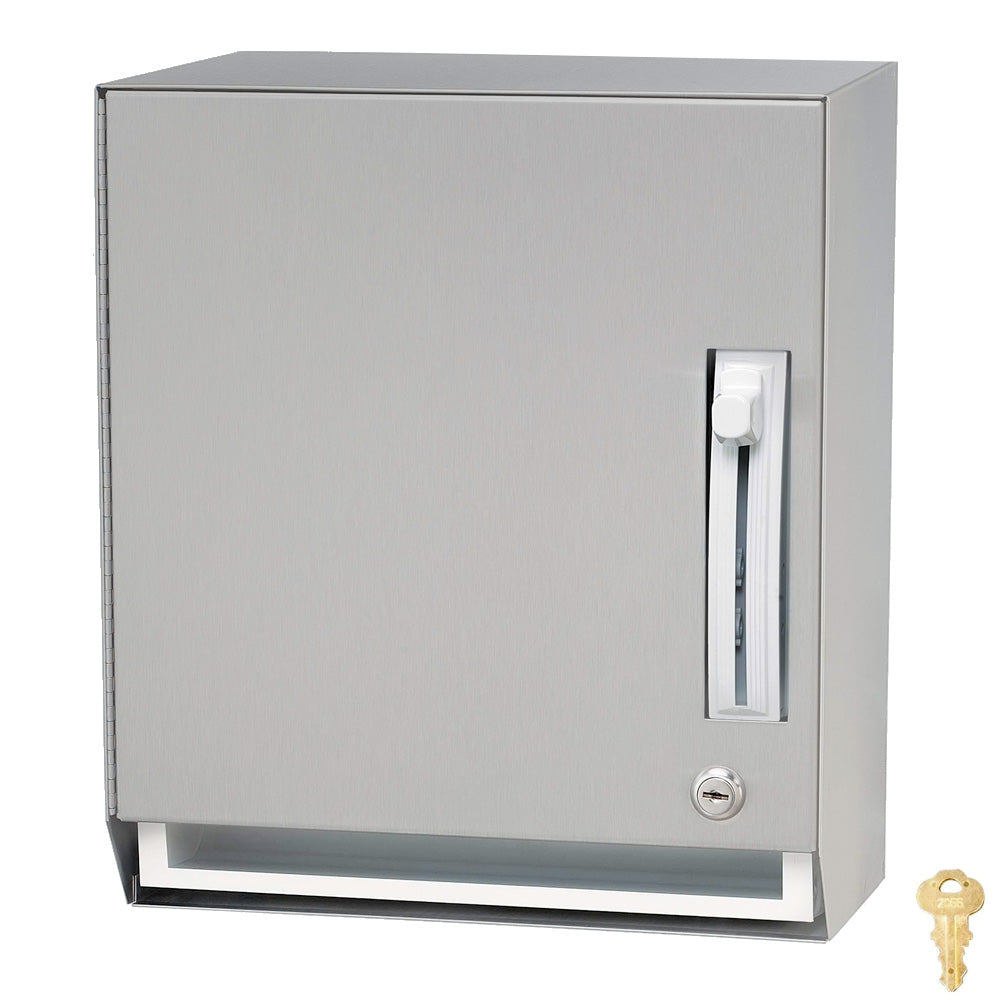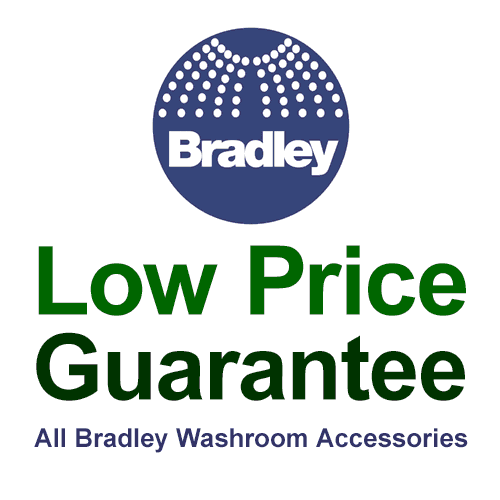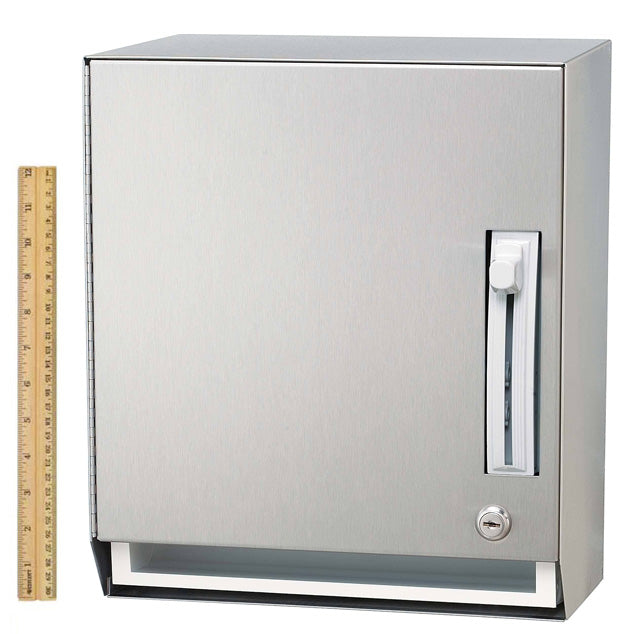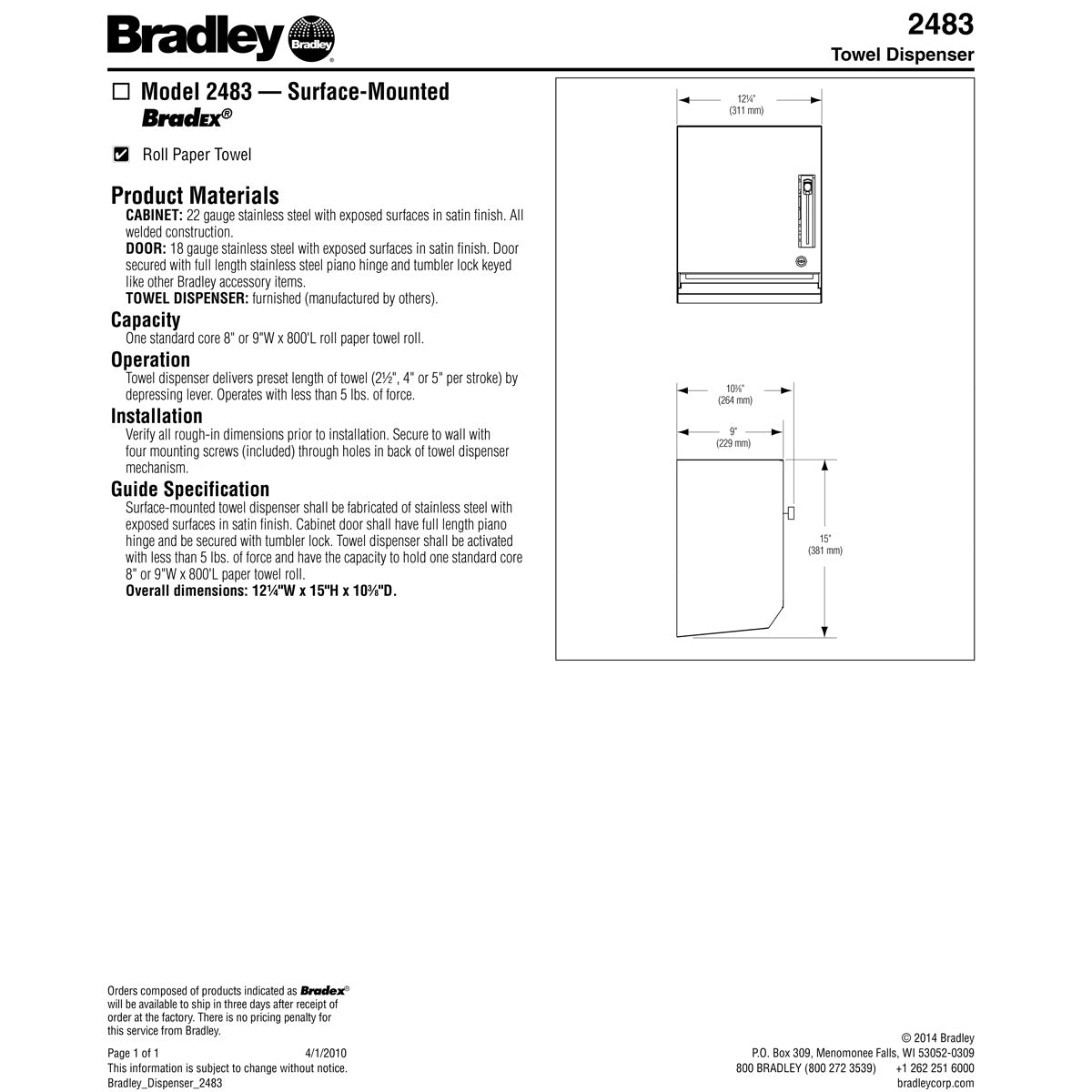 Bradley Towel Dispenser 2483-00 Commercial BX-Paper Towel Dispenser, Surface-Mounted, Stainless Steel
$327.44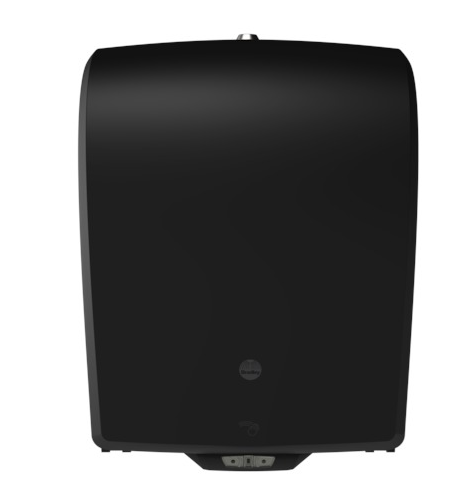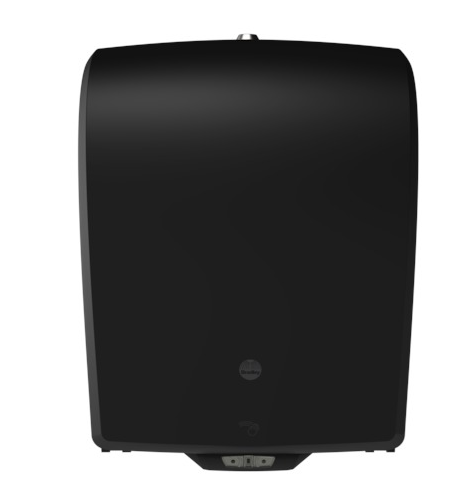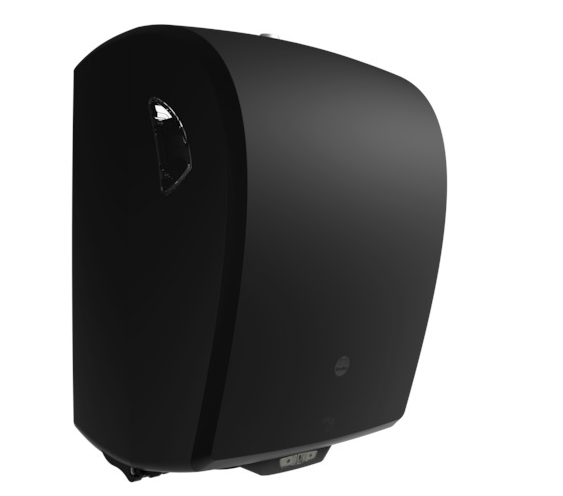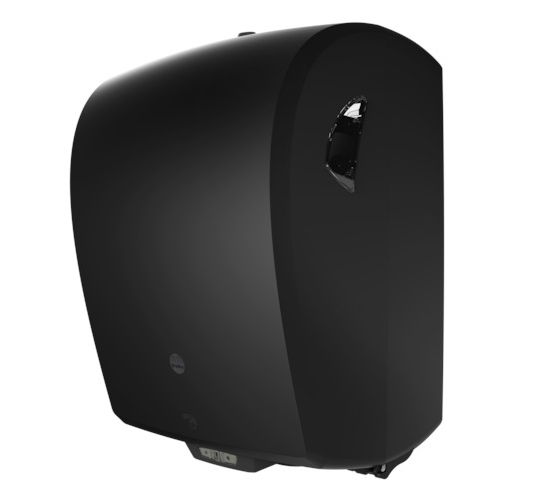 Bradley 2498-000000 Electronic Roll Towel Dispenser
$227.21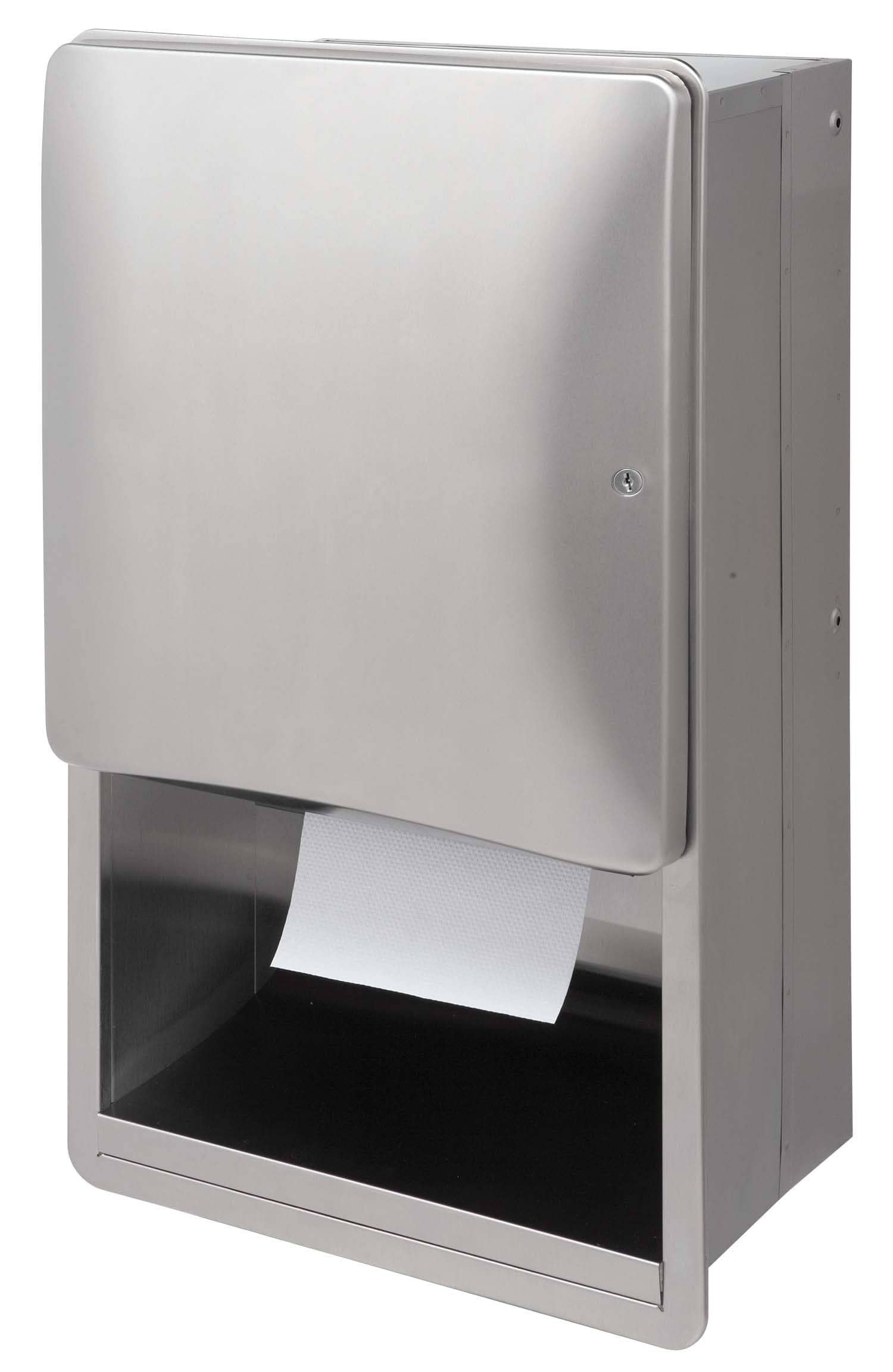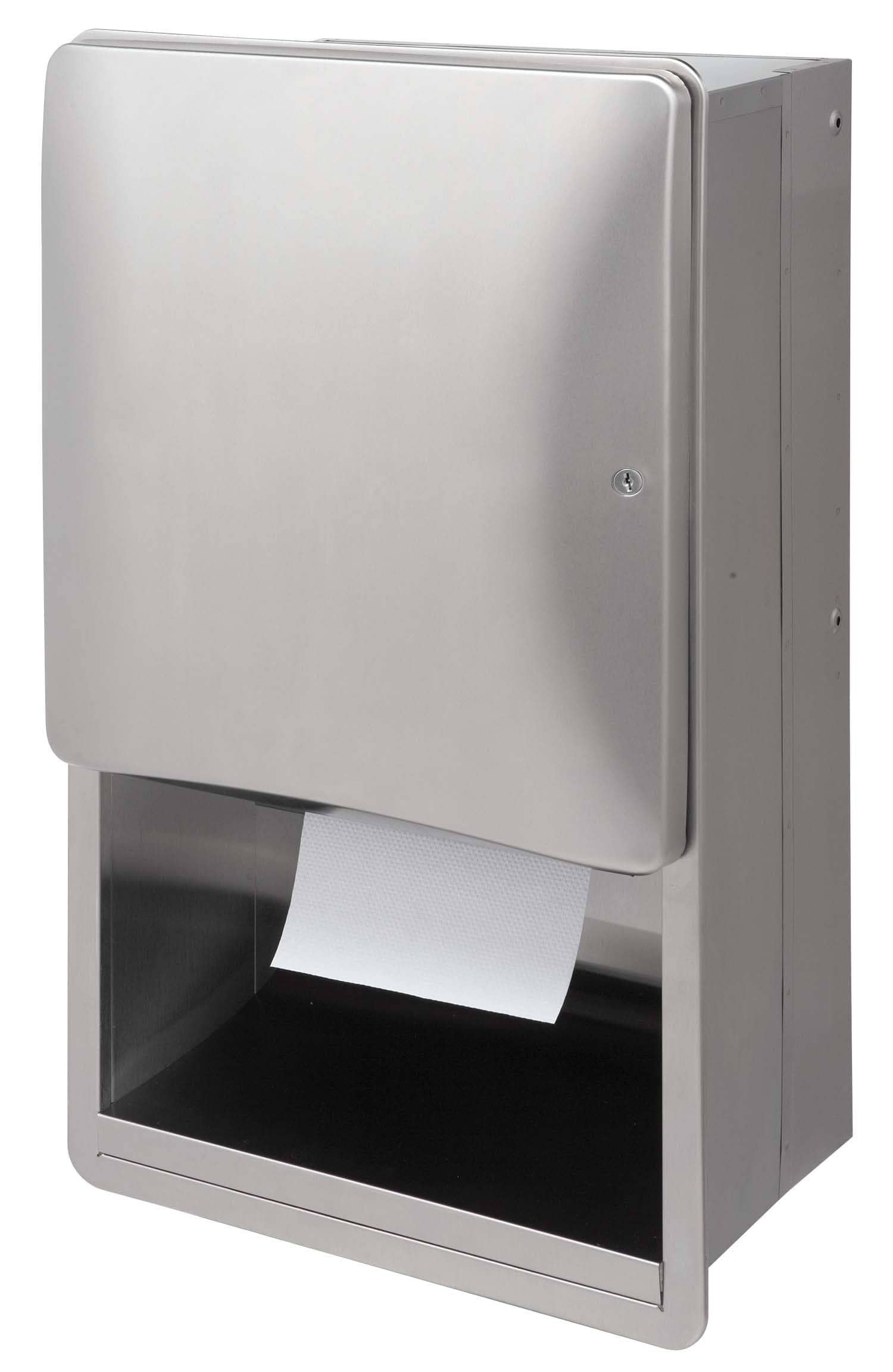 Bradley 2A01 Commercial Paper Towel Dispenser, Recessed-Mounted, Stainless Steel
$544.25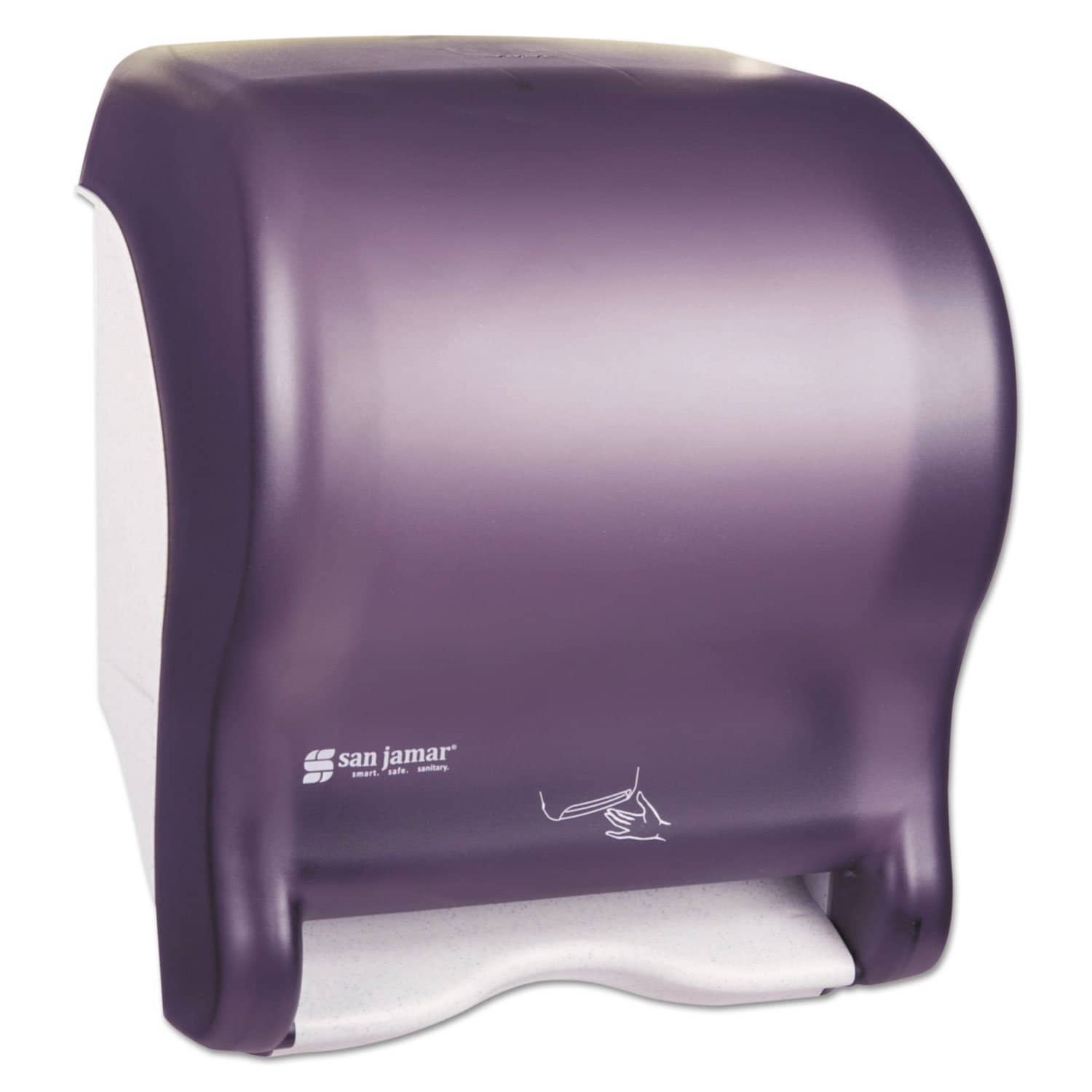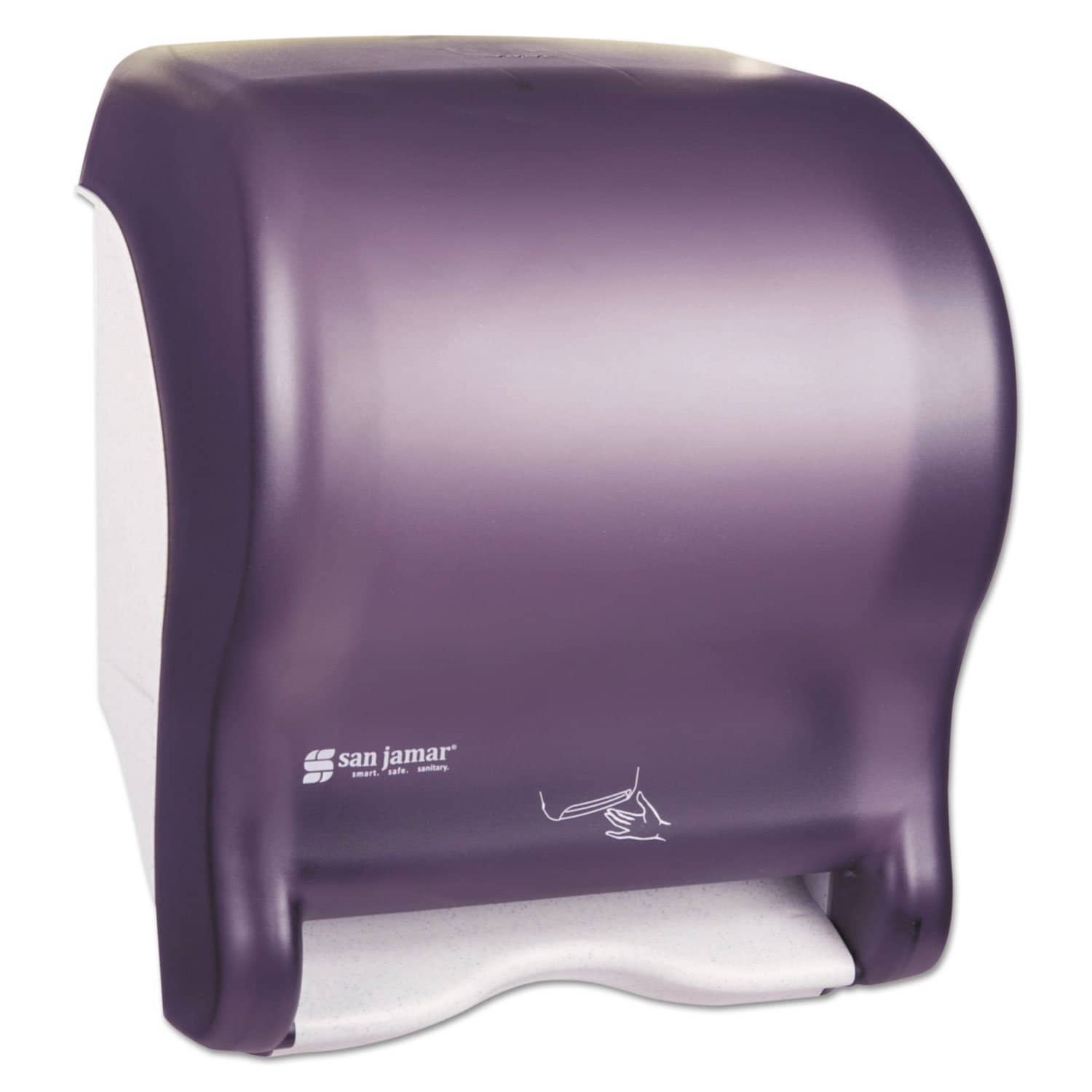 San Jamar Smart Essence Electronic Roll Towel Dispenser, 14.4Hx11.8Wx9.1D, Black, Plastic - SJMT8400TBK
$178.32